Cathay Pacific, the flag carrier of Hong Kong, is known for its exceptional service and luxurious in-flight experience. However, did you know that there is an ultra-exclusive, invitation-only tier within its loyalty program called Diamond Plus? In this article, we will delve into the world of Cathay Pacific's Diamond Plus membership, and explore the perks and benefits that make it a truly elite status.
---
---
A Peek into the Exclusive Diamond Plus Tier
Introduced in 2006, the Diamond Plus tier is designed to reward the top one per cent of Diamond members worldwide "in recognition of their exceptional and consistent travel performance and their contribution to Cathay Pacific and Dragonair". This level is not to be confused with Cathay Pacific's previous Lifetime membership, which was discontinued when the program was realigned in 1999.
After rebranding its loyalty program from Marco Polo Club to "Cathay" in 2022, Cathay Pacific continues to offer Diamond Plus as an invitation-only level for its most loyal and valuable customers. Achieving this level of recognition is no easy feat; it's reserved for a select few who have consistently demonstrated their loyalty to Cathay Pacific through exceptional spending and frequent travel.
The Diamond Invitation: A Glimpse into the Past
Back in the 1990s, Cathay Pacific's loyalty program had a Lifetime Diamond rank. While long closed to new members, existing Lifetime Diamond cardholders weren't given the boot when this tier became no more.
Instead, several members confirm that in 1999, they were transitioned from 'Lifetime Diamond' to 'Diamond Invitation'. These Diamond Invitation cards showed an issue date, but no expiry date – effectively, granting them VIP recognition for life. Now that's an exclusive club!
The benefits of Diamond Invitation are said to be very similar to Diamond Plus. Except Diamond Invitation guests receive the highest priority when waitlisted for flights and upgrades, or during disruptions. But it's a small club, so any impact on those at the Diamond Plus tier would seldom be noticed.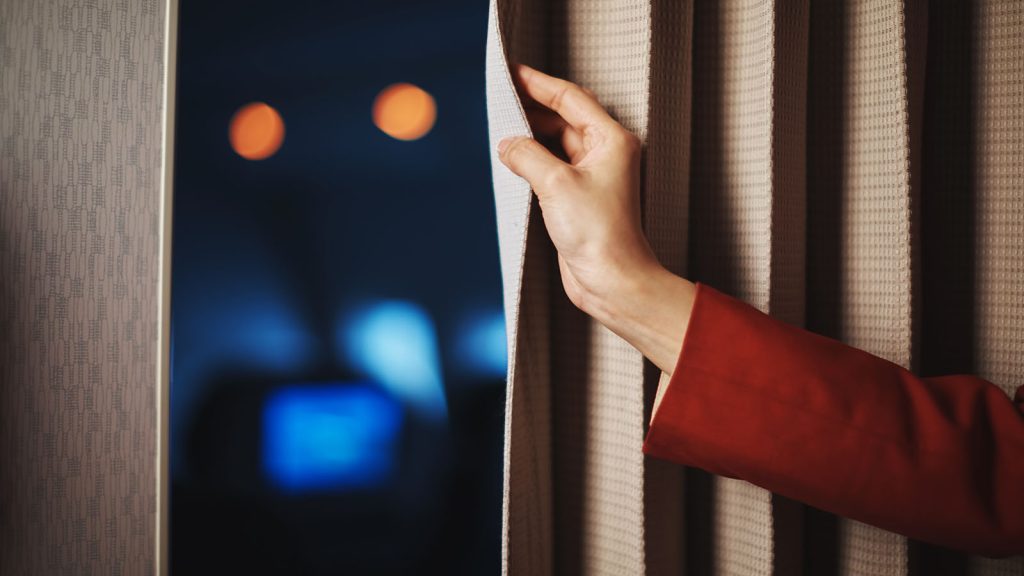 What Makes Diamond Plus Stand Out
For starters, Diamond Plus members enjoy all the same privileges as their 'regular' Diamond counterparts. This means oneworld Emerald recognition when flying with Cathay Pacific and its alliance partners. That covers perks such as access to First Class lounges – and with Qantas, Domestic Business lounges, even if booked in Economy. The best benefit surely has to be 'anytime access' to Cathay Pacific's many airport lounges.
In addition to the privileges enjoyed by regular Diamond members, Diamond Plus members also benefit from several exclusive perks that make their travel experience even more enjoyable and seamless:
Nomination Privileges: Diamond Plus members can nominate one companion to receive Diamond tier benefits, sharing the luxury travel experience with a loved one or colleague.
Top-tier Lounge Access: As a Diamond Plus member, you'll have access to Cathay Pacific's most luxurious First Class lounges worldwide, regardless of which airline you are flying.
Dedicated Service Team: The services of a dedicated Diamond Plus Service Team are available to assist with any travel-related queries or concerns.
The Path to Diamond Plus
We all know how to reach the other Cathay loyalty program tiers – Green, Silver, Gold, and Diamond – but how does one achieve the elusive Diamond Plus status?
To reach Diamond at least, one must rack up 120,000 Club Miles within a year (or 80 Club Sectors). It's not clear what specific criteria are used to determine the top one per cent of Diamond members eligible for Diamond Plus, but it's widely believed that one must consistently earn a significant number of club points above the threshold required for Diamond status.
To put this into perspective, most members will need to fly extensively in premium cabin classes, such as First and Business Class, to accumulate the required club points. It's also likely that Cathay Pacific monitors members' overall spending, considering factors like in-flight purchases and ancillary services.

An Elite Club for the Most Loyal
Cathay Pacific's Diamond Plus tier represents the pinnacle of loyalty and recognition within the Cathay loyalty program. For those lucky few who receive an invitation, the exclusive perks and personalized services make every journey a truly exceptional experience. So, if you're an avid traveller with a penchant for luxury, aiming for Diamond Plus status might just be the ultimate goal in your frequent flyer journey.
As Cathay Pacific mentioned in a tweet, "Diamond Plus is a tier above Diamond, and it's invitation-only." This exclusivity adds to the allure of the Diamond Plus membership, making it a highly sought-after status among frequent flyers.
Other Oneworld member airlines also offer exclusive, invitation-only tiers, such as British Airways' "Premier", American Airlines' "Concierge Key", and Qantas' "Chairman's Lounge". These elite programs further emphasize the exclusivity and prestige associated with top-tier airline loyalty statuses.
In Conclusion
Cathay Pacific's Diamond Plus tier offers a glimpse into the world of luxury travel reserved for the most loyal and valuable customers. From the history of the Diamond Invitation to the current Diamond Plus benefits, it's clear that Cathay Pacific is committed to recognizing and rewarding its top customers with unparalleled services and experiences. If you're a frequent flyer with a passion for luxury and the highest level of service, the Diamond Plus tier is an aspiration well worth pursuing.