Cathay Pacific launches a new lifestyle brand amidst unfavourable market conditions in its home in Hong Kong.
It is no surprise as some airlines begin to see a rise in passenger demand, Cathay Pacific continues to struggle, with Hong Kong's strict borders having closed intermittently for extended periods during the past two years.
In an effort to reach out to customers in a post-pandemic travel landscape the airline has begun spreading its wings by looking elsewhere to generate revenue.
Cathay Pacific saw fit in July 2021 to tap into its local, wealthy, loyal demographic with a new premium lifestyle travel brand.
In turn, the airline decided to call this new venture 'Cathay', moving beyond the 'Pacific' moniker in the hopes of keeping the aviation arm just far enough out of reach so that customers are able make the association, but not enough to bring down its new venture with its loss making aviation business.
What is Cathay?
Cathay is a collaboration between Cathay Pacific (the Airline), Marco Polo Club (the airlines frequent flyer programme), and Asia Miles (and the reward currency used by the airline).
It comes in line with the simplification of its Asia Miles redemption programme – making it easier for the average traveller to redeem Asia Miles for Flights.
It comes as no surprise this new venture is heavily dependent on the airlines loyal aviation consumer base – which has been waning over the last few years. Instability due to riots and China's assault in the region is causing a massive reduction in service quality which has left many loyalists considering to jump ship.
This adaptation is nothing new though, carriers all over the world needed to adapt to a crumbling aviation market quick. Singapore airlines opened a pop-up restaurant inside an A380 which sold-out in 30 minutes, Qantas and British Airways started selling everything off including fully stocked B747 bar carts and million pound lounge artworks.
But this is obviously a grander project at work.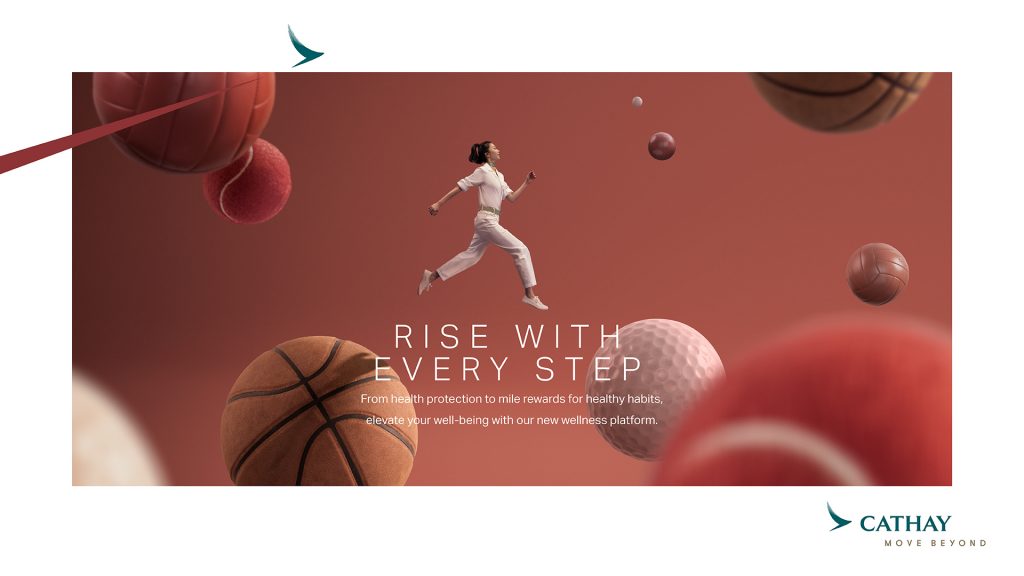 What Does Cathay Bring
Cathay adds to the product mix by shifting focus away from its aviation history and moving into a market which targets hospitality, shopping, dining, wellness and hotels – in short – experiences.
The program will initially be introduced in Hong Kong in the early half of 2022 and will then gradually rollout to other markets. New products and services across these sectors will allow Cathay Pacific to connect with customers not only when they fly, but every day.
Ironically, in its first offering, Cathay launched a co-branded credit card with Standard Chartered but offered nothing towards its new brand, rather promoting benefits solely geared towards Cathay Pacific – ie. lounge access, status, and an improved miles earning rate. The only Cathay focused benefit is the welcome offer – a staycation with Upper House which is a Swire Pacific property A.K.A the parent company of Cathay Pacific.
Cathay's Offering
It comes as no surprise that the Cathay Group wants to elevate Asia Miles further bring greater appeal to a broader audience and getting them to engage and build status with Asia Miles.
Augustus Tang, Cathay Pacific's CEO sums up the purpose of Cathay quite succinctly – "'Cathay' reinforces our commitment to engage with our customers in their everyday lives' – and that's kind of the main purpose of Cathay really – to reinforce a brand in decline.
But you have to wonder how fast and loose they are willing to go with the "travel and lifestyle" concept when it starts selling consumer electronics, white goods, kitchenware, beds, fragrances, wines and jewellery among other things.
What's more, Cathay is not going at it alone. Cathay has teamed up with a raft of well-known brands and stamped it's logo on things – Airpod Cases, Wireless Chargers, and Spirts to name a few – testing how far their loyal fanbase will go to purchase Cathay branded products.
But that's not to say its all bad, the e-shop clearly builds on its inflight shopping service (which now leads you to the Cathay website) and the consumer e-shop side targets travellers who wants to collect Asia Miles on daily purchases – similar to that of the affiliate linked British Airways e-store.
There is clearly a time and a place for these services.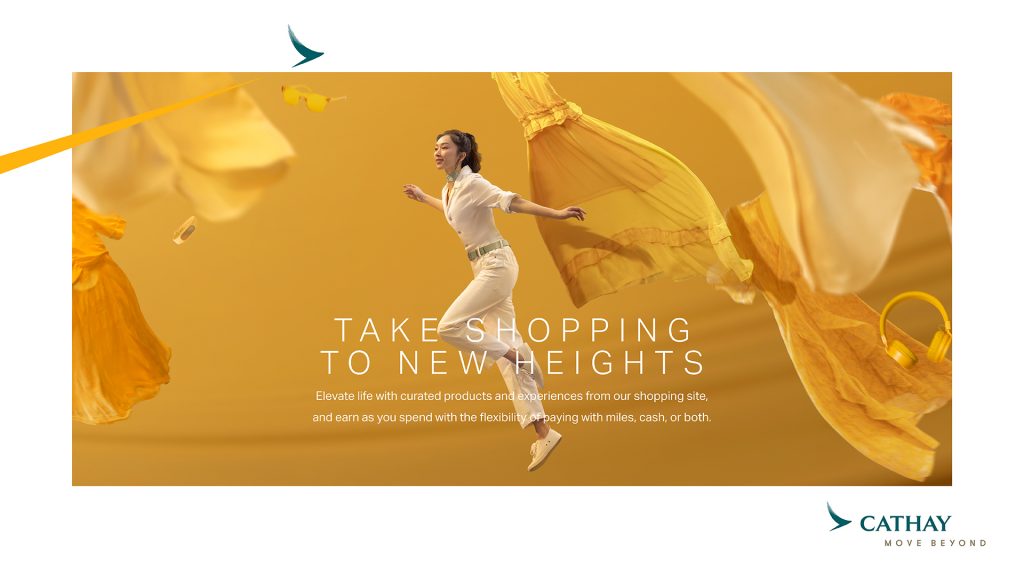 My Take on Cathay's new Lifestyle Brand
Cathay as a brand, when you look past the marketing, is clearly not just a move to enter into a lifestyle a move rather it shows all the telltale signs of a company wanting to simplify and trim its processes.
The architects of the programme clearly see that having different teams manage Cathay Pacific, Marco Polo and Asia Miles is inefficient and bringing them under one brand would make more sense – especially in the way you interact with the brand.
On the other hand, there is something to be said about its long term goal to identify further revenue streams. Cathay is uniquely positioned to attempt something like this.
But only time will tell if the market bites at this new service or if the public sees through what the airline is proposing.