Singapore airlines
Stopover Holiday
Like many other international airlines, Singapore Airlines operates visit Singapore program called a "Stopover Holiday". This is no different from any other flag carriers attempts to bring tourists to their home country.

Usually, these schemes are backed by the local government (usually by waiving the taxes to enter and leave the country) which in-turn boosts tourism by having you spend your hard-earned moolah.

According to a FlyerTalk article, it's possible to see that the Singapore Airlines stopover package has been around since at least 2005 in some form or another.
In general, the principle for booking these are quite simple. Instead of booking a standard return ticket, you book a multi-city trip and on one of the legs of the trip, you add a layover where you would normally have a transit through the airport.

The promotion pages disappear and reappear, annoyingly the webpage URL changes from time to time so having a fixed link is not particularly useful here. The latest version can be found here. If it's not working the fastest way would be to go to the Singapore Air website Home >Plan travel > Packages.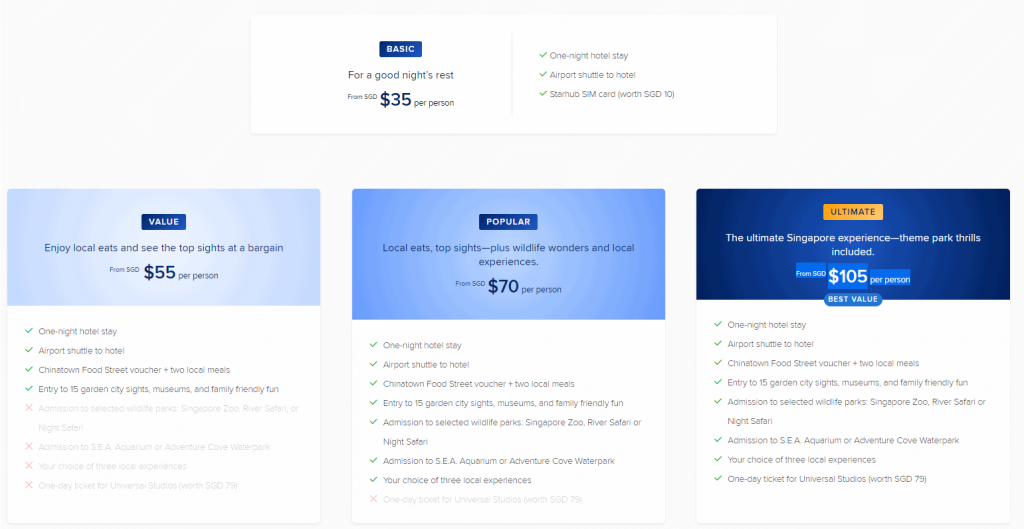 The Singapore Stopover Holiday Package can be purchased by passengers stopping over in Singapore en-route to their final destination so long as one of the conditions below are met:
* These flights are: SQ4281, SQ4282, SQ4283, SQ4284, SQ4295, SQ4296, NZ283, NZ284, NZ295, NZ296, NZ281 and NZ282
**These flights are: NZ3247, NZ3248, NZ3281, NZ3282, NZ3285, NZ3286, NZ3297, NZ3298, NZ281, NZ282, NZ283, NZ284, NZ295 and NZ296
Historically, passengers travelling to and from Malaysia and/or on award tickets were not permitted but this seems to have been relaxed somewhat.
The Singapore Stopover Holiday Package (like the Experience Singapore Holiday package) includes a minimum one-night stay in the selected hotel. The list of selected hotels are sorted based on star rating, price and location from Category A (most Basic) to L (most Lavish), the full list can be found here. You can choose a hotel based on your preference at the time of booking along with the main flight itinerary either on singaporeair.com or through a Singapore Airlines authorised Travel Agent. Naturally, your package price will vary based on your hotel selection.

Passengers will receive an electronic receipt when they purchase any Singapore Stopover Holiday package. This document will contain the name of the confirmed hotel and information on shuttle transfers. Note that Private Transfers to hotels or participating establishments are not included in the Singapore Stopover Holiday packages.

Depending on how you use the stopover package, Passengers who have booked the Singapore Stopover Holiday package, are entitled to a discount of up to 50% on the à la carte food menu of participating F&B outlets at selected hotels.
The booking process is relatively simple and can be completed in 3 steps.
Step 1:
Make a Booking
When making a booking you will be prompted with a "+SG" button to add a stopover in Singapore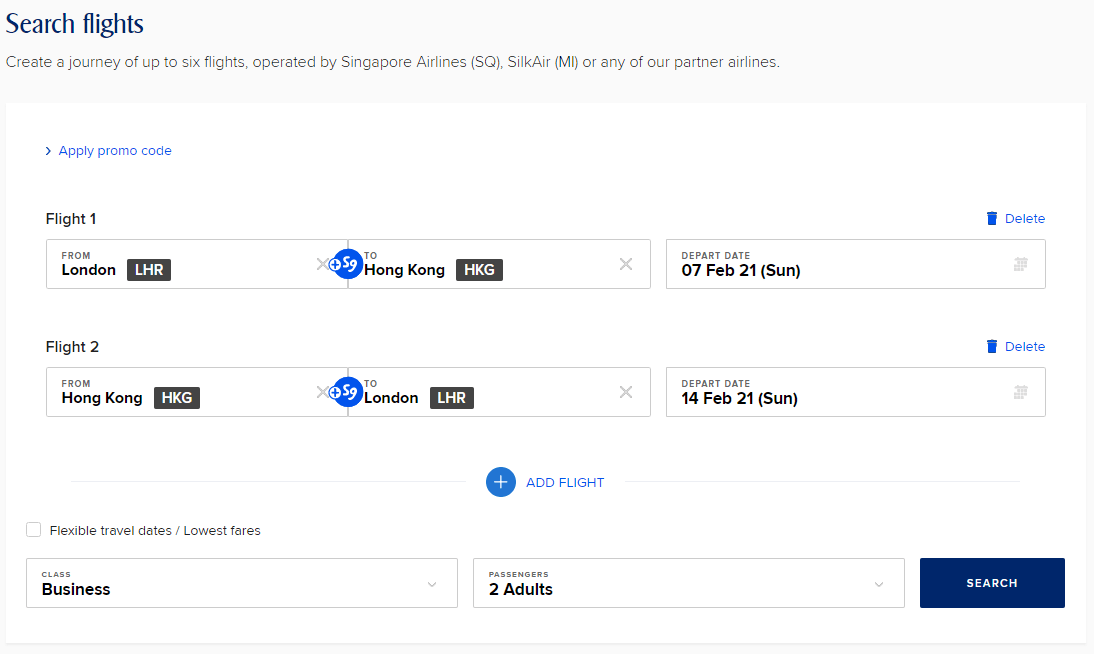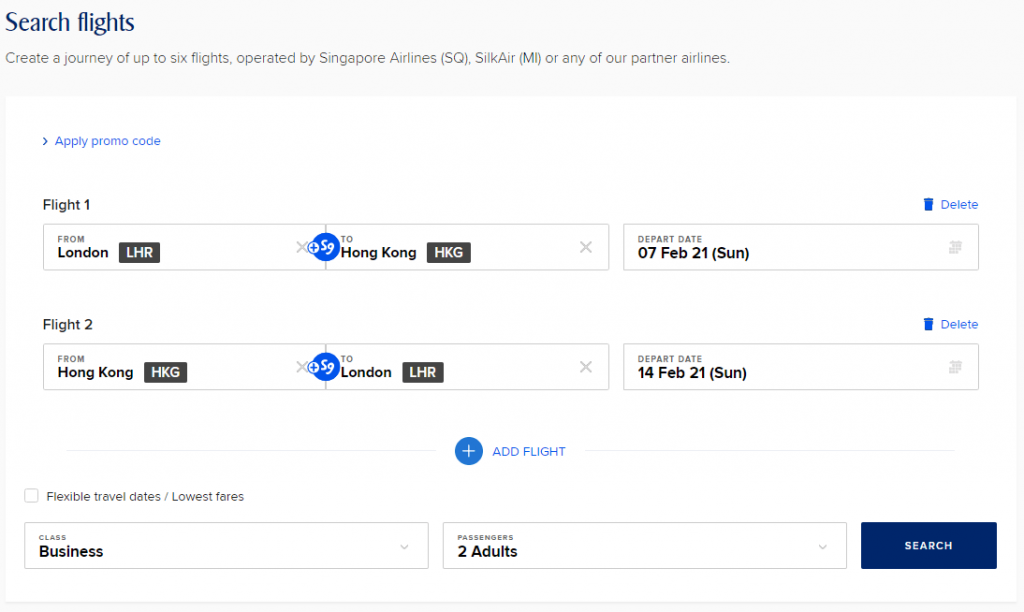 Step 2:
Add your stopover add-on
After you have chosen your flights and added your details (and should you wish, choose your seats) you will then be presented a choice to add a hotel to your itinerary.
Step 3:
Choose your hotel
The prices shown are calculated to the total additional you would need to pay.

You can choose your desired package and a summary is presented at the top of the page.

Importantly, while not surprisingly, the word "from" really plays a big part in the decision making as only the most economical hotels are priced to the SGD$35 mark (in this case the Ibis Budget is just that for 2 people).
Is there any value to this?
The key is to still shop around. Some users on Flyertalk note that there isn't anything really too special with this program but what I found are there are some savings to be had if you are not too fussed about hotel reward programs. Take below, a comparison from Singapore Airlines website vs Agoda, while there is some savings, it is still within a margin that you should be shopping around for the best deal possible.