What's a Finnair Stopover
If you're flying Finnair internationally from basically anywhere on their network, you're pretty much guaranteed to be flying through Finland en route to your final destination, and that probably means a stop at Finnair's hub in Helsinki. It's an awesome city and to encourage people to actually explore Finland, rather than just flying through it, The flag carrier has implemented a free stopover service.

This is not a new concept and variants of this concept exist within the industry, take Singapore Airlines Stopover Program or Turkish Airlines Stopover Program for instance.
What's on Offer with a Finnair Stopover
As one of the northern and easternmost European capitals, Helsinki nearly sits under the flight path for aircraft heading between Europe and Asia, making it an ideal transit city.

With Finnair's stopover program, Finnair flyers can book a stopover at the airline's hub in Helsinki without any additional flight costs allowing for unparalleled access to visit the Nordic country.

Finnair's program allows passengers to spend up to five days in the Nordic city on either the outbound or return journey. With Finnair's route network heavily favouring Asian destinations, the program is ideal for travellers heading to and from that region.


Finland is an exciting country with bountiful natural beauty and over 3 million saunas… in certain circumstances, it will even let you "Rent a Finn", to take you on nature walks in the country.

To help make the planning as straightforward as possible, the Nordic carrier has also partnered with a local tour operator, Finland Tours, to create layover itineraries at varying lengths. They include everything from a few hours to a few days, varying in focus from food to shopping and, of course, Northern Lights excursions in Lapland.

How to book a stopover via helsinki

Finnair has one of the easier to use booking sites when it comes to selecting your itinerary. All you need to do is to select your dates for your city break in Helsinki choosing between booking a stopover on your outbound or inbound leg.

A notable mention is that the carrier offers a free stopover to all its fare classes except its lowest fare classes.

After deciding on your stopover length, Finnair provides a helpful list excursion booking benefits to best maximize your visit. From chasing the Northern Lights to culinary tours of downtown Helsinki, pick what best suits your interests all within the stopover site.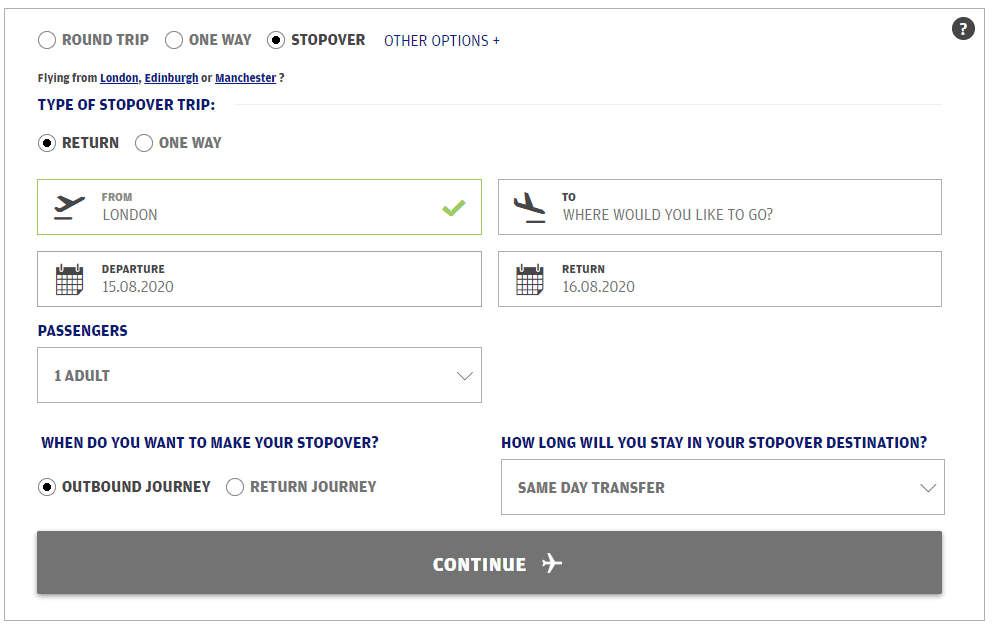 Ideas for A Stopover in Finland
Finnair Stopover
Finnair Website to book a stopover.
Visit Finland Homepage
Visit Finland Tourism website, great for ideas while in the nordic country
My Helsinki
Tourism page and general ideas while in Helsinki