Qatar Airways, the award-winning flag carrier of the gulf has a corporate reward programme called Beyond Business.
Like every other corporate reward programme (ie Malaysia Airlines' MHBiz or British Airways' On Business), the whole existence of these schemes is to treat the company as if they are an individual – and therefore persuade the people at the top of these organisations to remain loyal to the brand.
History Of Qatar Airways' Corporate Reward Programme
The programme has been revamped and tweaked over the years. For a long time, the carrier labelled its corporate programme as 'Qbiz' – but a devaluation in 2018 lead to a rebranding to 'Beyond Business' in 2019.
While initially Beyond Business targeted only small and medium-sized firms, in the heart of the Covid-19 pandemic the carrier then subsequently tweaked the programme further opening it up to companies of all sizes.
The revamp adds two new tiers to the mix but adds very little for larger firms (who may already have fixed/negotiated agreements with the carrier already). For smaller firms, the split makes hitting the next subsequent tier a little more 'achievable'.
How Qatar Airways Beyond Business Works
The programme is pretty simple to grasp. For every dollar spent on travel, employees travelling within the Beyond Business programme continue to earn points for themselves on their preferred Frequent Flyer Programme as well as Qrewards for their company.
Companies must manage the programme themselves and cannot appoint a Travel Agent representative as Company Principal or Programme Administrator.
This is important because to use the Beyond Business programme, a list of travelling employees needs to be given so that the system can allocate Qrewards post-flight. It is not possible to issue a ticket and then enter the employees' name in – this will not earn Qrewards.
Entering employees' names also has the additional benefit of easily allocating soft dollar benefits such as lounge access and QR privilege club tier match.
Just note that Qrewards and eligible spend are not credited on already-discounted private corporate airfares that have been negotiated with Qatar Airways, as this program mainly targets businesses with smaller spends who may not have negotiated a corporate travel contract.
There are four main differences between the individual and corporate Frequent Flyer Programmes
Difference 1 – Points Expiry
Unlike Avios (or Qmiles if you still remember them like that) which do not expire so long as you have had some form of activity within 36 consecutive months, Qrewards do actually expire.
Just like British Airways' On Business, the way the points expire is pretty brutal and airlines deploy a use it or lose it mentality to them.
Qrewards accrued in one calendar year expire by the end of the next calendar year on the 31st of December and are processed at 23:59 Doha local time (GMT+3) every 31st December. For example, all Qrewards earned between 1st January and 31st December 2019 will expire by 31st December 2020.
Difference 2 – Moving up the Tiers
The second main difference between the two programmes is the way in which you move throughout the tiers
Qpoints is the name given to the status points used within Qatar Airways Privilege Club and is the only way you move up through the frequent flyer programme (You need 600 Qpoints to reach Privilege Club Platinum for instance).
Qpoints are issued using a zone-based model – which, put simply, is a variation of the distance-based model.
Beyond Business, on the other hand, uses a pure revenue-based model which means your status is determined by how much you spend with the airline.
Difference 3 – Transferability
Avios are transferable to a degree. So long as the sender and receiver are within Privilege Club Family Programme then the Avios can flow between members
With Qrewards these are strictly non-transferable between companies.
Difference 4 – Acquisition
One of the (exceptionally) rare oddities with the Privilege club is the ability to purchase Qpoints with money.
Needless to say, on a revenue-based model it is not possible to purchase Qrewards.
Beyond Business Membership Tiers
There are 5 Membership Tiers in total – unfortunately, the benefits of being a member have become harder to know.
It's a trend that is happening within the industry, and it's pretty stupid. Who would commit to $100,000 USD spend with a carrier without fully knowing what the perks are of doing so?
But you can take a few guesses about what "Exclusive" Privilege Club benefits are by looking at the 2019 material which included:
Elevate
This is your starting tier
Earn 1 Qreward for every 1 USD spent
Discounted fares
Accelerate
Earn up to 2 Qrewards for every 1 USD spent
Discounted fares
Ascent
Earn up to 3 Qrewards for every 1 USD spent
Discounted fares
Exclusive benefits
Advance
Earn up to 3 Qrewards for every 1 USD spent
Discounted fares
Exclusive benefits include Privilege Club tier offer, priority baggage and more.
Achieve
Earn up to 3 Qrewards for every 1 USD spent
Discounted fares
Exclusive benefits include Privilege Club tier match, priority baggage and more.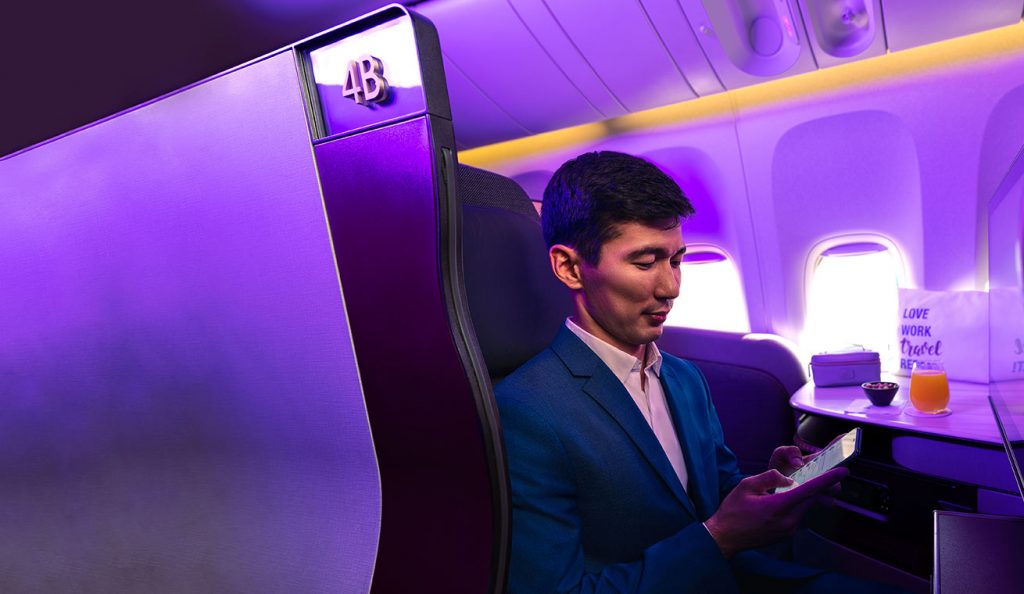 Earning Qrewards
For the average company, Qrewards are pretty easy to earn as they won't find themselves falling under the niche categories prohibiting earning.
The Terms and Conditions do help explain this further
Qrewards for Flown Tickets on travel operated and marketed by Qatar Airways are earned namely by:
Tickets issued on Qatar Airways market fares;
Group tickets on Qatar Airways market fare;
Tickets issued on Qatar Airways public promotional fares;
Tickets issued on Qatar Airways marine fares;
Tickets issued on Qatar Airways Qmice fares;
Tickets with discount over Qatar Airways market/published rates including travel agents' and travel management companies' discount; and
Tickets issued on qatarairways.com dedicated booking site including Closed User-Group
Qrewards are not earned for:
Award tickets issued using Qrewards, Avios or any equivalent in another loyalty programme;
Lost, refunded, forfeited, unused, exchanged or expired tickets;
Tickets with discount over market/published rates including groups adhoc tickets, corporate discounted tickets, tickets issued on other specialty fares than marine, free of charge tickets, charter flights, complimentary tickets, airline staff travel tickets, rebate tickets and any prize ticket;
Cancelled flights or flights which are transferred to another airline due to circumstances beyond Qatar Airways' control;
Flights ticketed to children under 12 (twelve)years of age and/or infants under two (2) years of age;
Tickets purchased to carry additional baggage or to provide extra space for the Member; or
Flight that is already credited to another Member.
As a Side note:
An earning cap may apply in selected countries or markets where Beyond Business by Qatar Airways is offered.
Beyond Business accounts will earn Qrewards based solely on the USD revenue spent on the fare of the ticket. Only Government taxes are excluded from earning.
Redeeming Qrewards
The main uses of Qrewards are for purchasing tickets or cabin upgrades
Purchasing A Ticket With Qrewards
If you are purchasing flights with Qrewards there are few things to note:
As these are redemptions award seat availability plays an important part
Multi-City Redemptions are not permitted
Tickets can only be redeemed for adult tickets (and therefore child and infant tickets are exempt)
Qrewards can only be redeemed for flights in which Qatar Airways is the operating and marketing carrier.
Qrewards can be used to pay for the base fare, taxes and fuel surcharge. However, Qrewards cannot be used to pay government taxes.
You can start redeeming Qrewards once you have reached $5,000 of spend with Qatar Airways within a 1 year period.
You are still governed by the fare rules of the ticket BUT, according to this help thread, the fare rules of a Beyond Business award redemption ticket are similar to a revenue ticket except for the following:

For involuntary downgrade/down-sell and reroute resulting in the residual amount, a member will be asked to refund the ticket and redeem a new ticket.

A partially used ticket may only be rebooked for the same route. Refund/reroute is not permitted.
Cabin Upgrades With Qrewards
If you are redeeming a cabin upgrade with Qrewards there are a few things to note:
As these are redemptions award seat availability plays an important part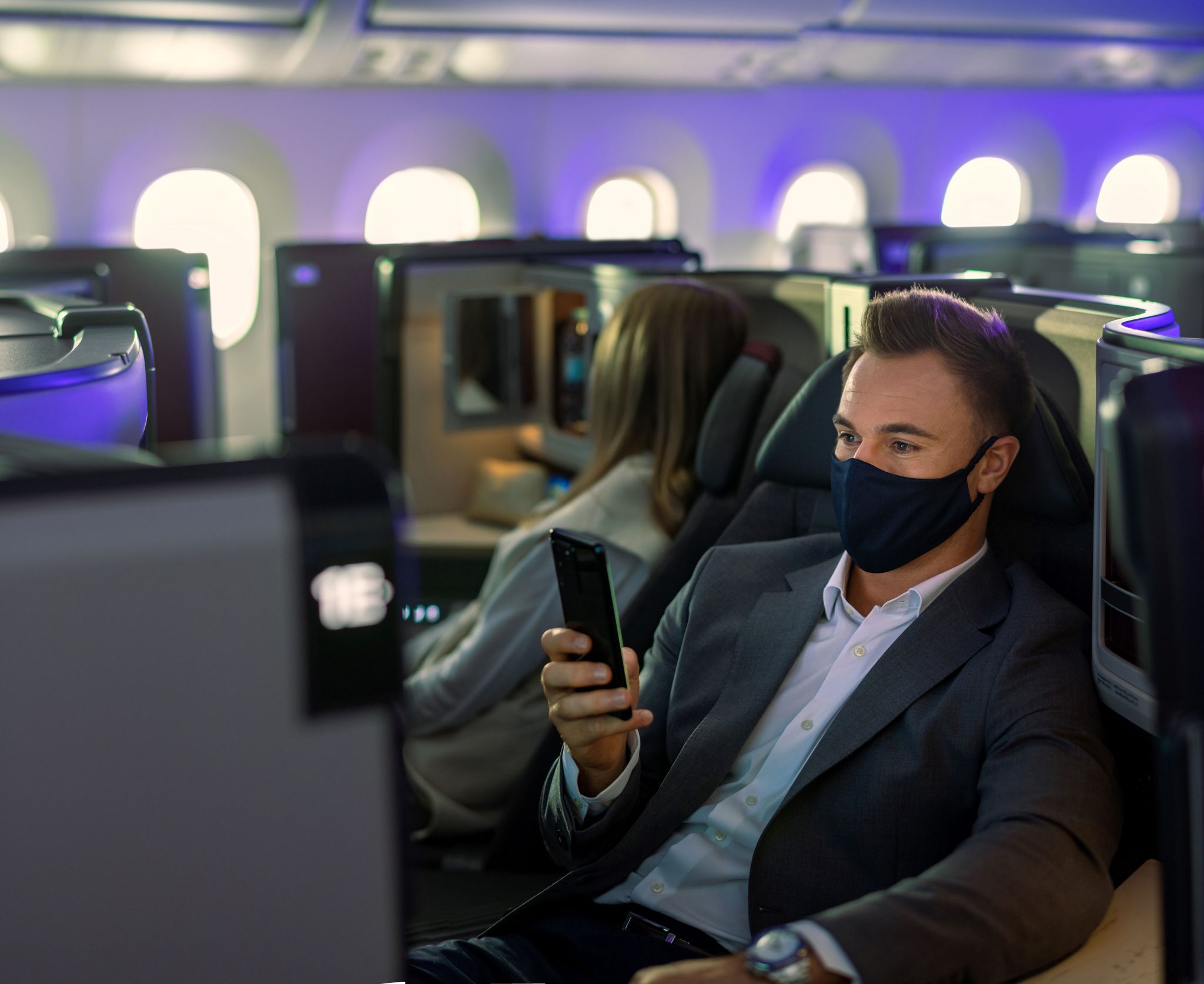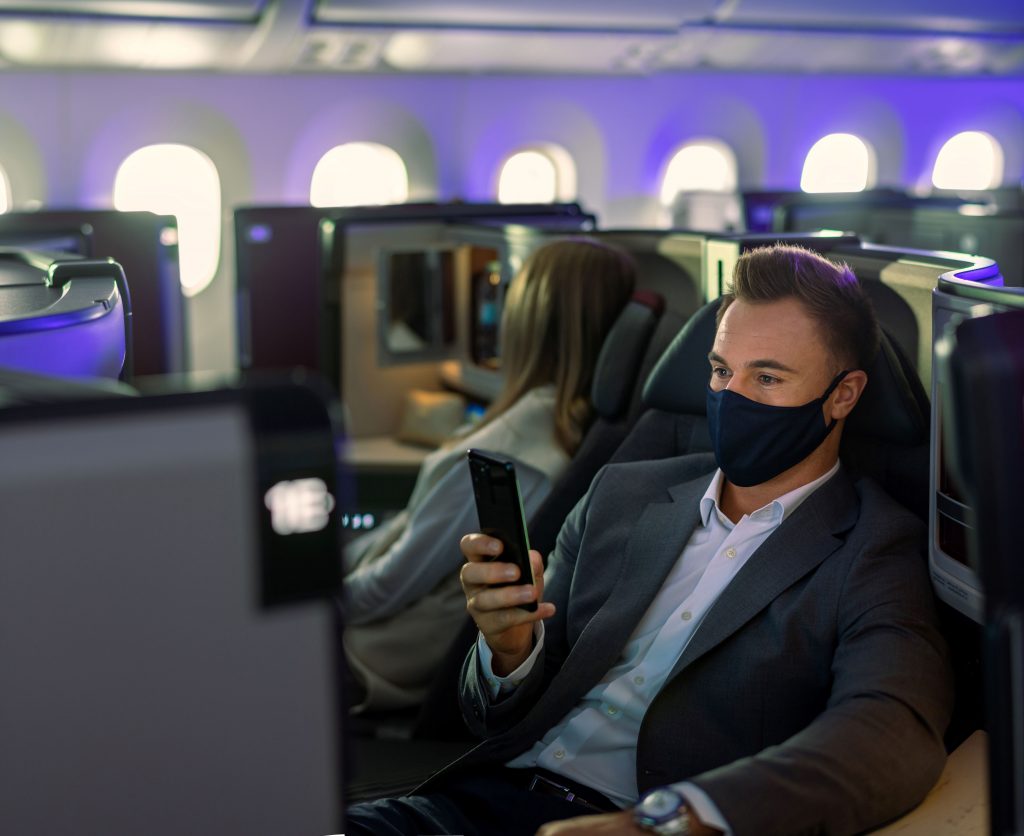 Enrolling into Beyond Business
Enrolling into the scheme is completely free – and just like an individual account – the base tier holds no value except for acting as a wallet for your Q Rewards.
While the company can be in any sector there are a few things that will prohibit you from joining:
Programme membership cannot be combined with another corporate agreement with Qatar Airways.
Your company must be legally registered.
Membership is prohibited for any type of travel agency or travel management company, ticket brokerage firm or consolidator, or organization involved in Qatar Airways marketing, promotions, advertising or consulting activities.
Members must nominate at least one employee to manage their membership in the programme. Travel management companies are not permitted to administer the programme on their client's behalf.
Multiple applications from subsidiaries under one parent company within the same country of registration are prohibited.
Travelling employees must be members of the Qatar Airways Privilege Club to redeem the soft dollar benefits including complimentary access to Qatar Airways lounges around the globe and Privilege Club tier match awarded to Accelerate and Ascent members.
Qatari government entities and companies with Qatari government affiliation are prohibited.
Applications are approved in real-time. Once an application form is successfully submitted and the Company Principal's email is verified, account portal log-in details and membership number will be sent.
Further account eligibility checks are performed after account activation.
If you still wish to join then this is the link you will need – https://www.qatarairways.com/en-gb/corporate-travel/join-now.html