No more buffering or credit card swiping at 30,000 feet—Qatar Airways is bringing complimentary high-speed WiFi to its passengers. But the story goes beyond just the freebie tag; it's about the partnership with Starlink, an Elon Musk-backed venture. As exhilarating as the prospects are, some pieces of this airborne puzzle are still missing.
What We Know: The Gist of the Deal
Top-Notch Speeds: Starlink brings a game-changing speed of up to 350 Mbps.
Instant Connection: A simple click, no accounts, no-nonsense.
Free for All: Forget about inflight payment gateways for internet access.
What's Still Cloudy: The Unanswered Questions
Planes: A Select Club or Entire Fleet?
While the hype is palpable, the airline remains coy about which aircraft will boast this state-of-the-art WiFi. Qatar's fleet comprises modern beauties like the Airbus A350 and classics like the A380. Will Starlink be an exclusive feature of newer jets, or will it be retrofitted across the board?
Rollout: The Waiting Game
Qatar Airways has teased us with the promise of "ultra-fast WiFi speeds," but a specific rollout date remains elusive. Currently, in the "pre-launch phase," the airline is yet to provide a timeline for when passengers can finally enjoy this high-speed service.
Existing Wi-Fi Options: Time for a Comparison
Qatar Airways is no stranger to inflight Wi-Fi. They've got two key players right now:
Super Wi-Fi: Provided by Inmarsat, this service uses GX satellites and is mainly found on Qatar's Boeing 777, 787-9 Dreamliner, and Airbus A350 planes. A full-flight pass is $10.
SITA OnAir: This is the slow cousin, found on Qatar's older Boeing 787-8 Dreamliners and Airbus A380s.
The Starlink service promises to outshine both, not just in terms of speed but also in cost-effectiveness, as it's set to be complimentary for passengers.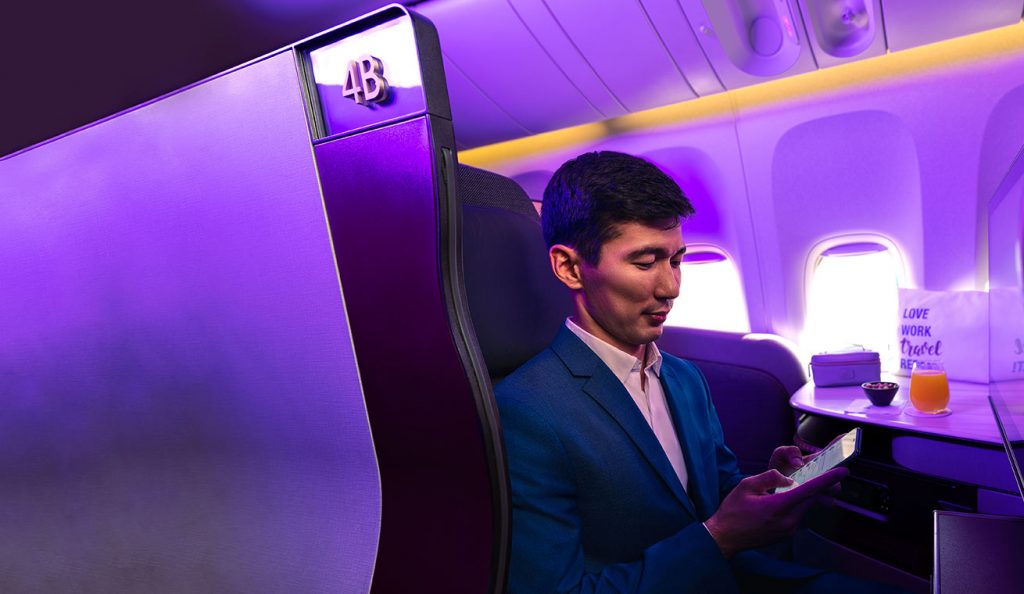 Beyond Qatar: Who Else Is In?
Hawaiian Airlines is another carrier lining up to integrate Starlink's cutting-edge technology. The plan is to equip their new Boeing 787 Dreamliners, set to soar the skies in 2024. The move has been delayed due to certification issues, but once that hurdle is crossed, Hawaiian passengers can look forward to some of the fastest internet speeds in the air. For a carrier mostly associated with leisure routes to tropical destinations, this could offer a significant boost in attracting a more diverse traveller base, such as business travellers.
But Hawaiian isn't the lone Starlink enthusiast in the aviation world. Two other airlines are also making strides to adopt this groundbreaking service. Japan's ZIPAIR is eyeing Starlink for their tech-forward ambitions, aiming to appeal to a younger, more digitally engaged clientele. Meanwhile, Latvian carrier airBaltic has indicated that Starlink will play a significant role in their future installation plans. With such a range of carriers from different corners of the globe showing interest, it's clear that Starlink's inflight WiFi service is generating an industry-wide buzz.
Concluding Takeaways
Qatar Airways' partnership with Starlink is a major step in upgrading inflight connectivity. However, a complete understanding of this venture's reach—specifically which planes and whether older fleets like the A380 will be included—is still on the horizon.