Cathay Pacific, the Hong Kong flag carrier, is offering flexibility and discounted student fares to select destinations around the world.
It follows on from other international airlines who are doing the same thing as a viable long-term approach to set their brands into impressionable minds.
For Cathay, Student fares are available to select destinations in Europe, the US, Canada, Australia, New Zealand, Japan and the Chinese mainland.
Depending on the departing country, students can receive up to 5% to 25% off a standard ticket.
And unlike Singapore Airlines who requires you to have a verified student Krisflyer account before being granted access to the student booking portal, Cathay has taken a different approach and only requires proof at the time of booking and at the airport.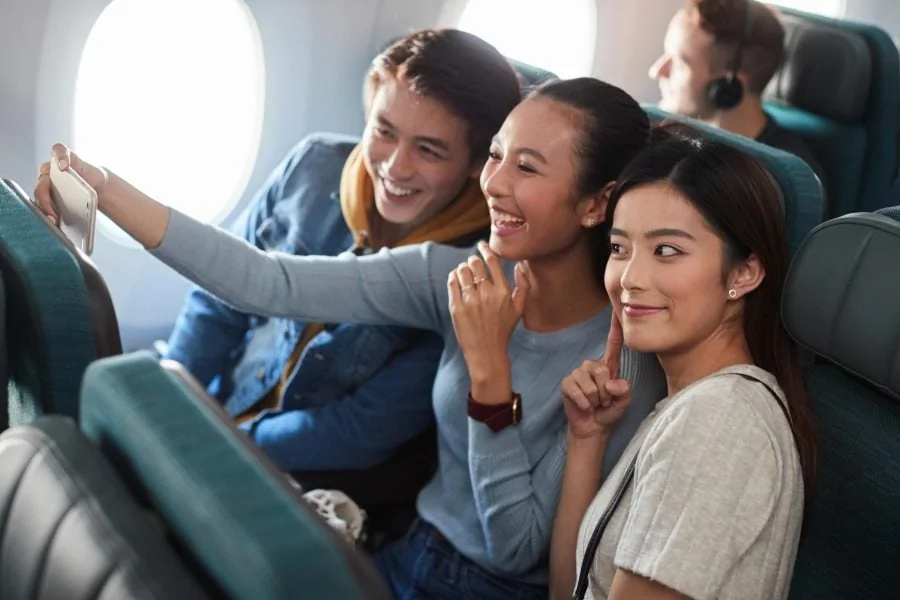 What Is Included?
Cathay Pacific's student-centric program offers varies depending on the country of departure, but there are two key points to the program
Increased luggage allowance – for instance if you depart from Hong Kong to Europe you will get 40Kg as standard; while if you depart from Japan you will get 3 checked bags to America
Advance ticket purchasing – tickets are usually only published 355 days in advance of departure; however the program allows you to book well in advance (so long as the entire ticket does not exceed 1 year).
Fare type can be either a return ticket or a one-way ticket depending on needs
Additionally, there are also other benefits such as: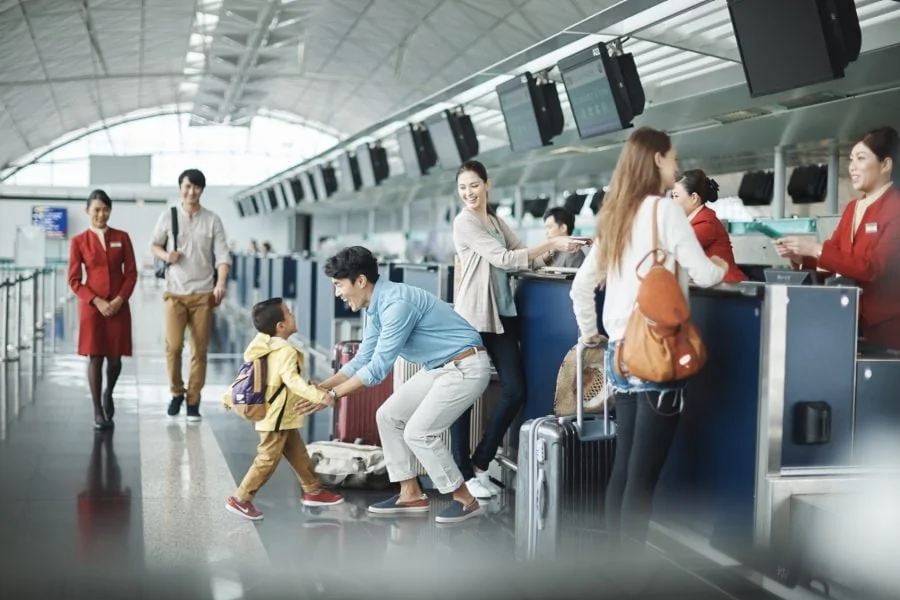 Departure Destination
Each country that Cathay Pacific operates the student fares promotion from has its own dedicated page, for example
Hong Kong – https://www.cathaypacific.com/cx/en_HK/offers/collection/student-fare-flight-offer.html
Taiwan – https://www.cathaypacific.com/cx/en_TW/offers/collection/student-fare-from-taiwan.html
Japan – https://www.cathaypacific.com/cx/en_JP/offers/collection/student-fare-from-japan.html
Thailand – https://www.cathaypacific.com/cx/en_TH/offers/collection/student-fares.html
The easiest way to see if student offers are available is to highlight over the offers tab > and see if "student Fares" is an option. The option though seems to be open only to Asian departure locations
Requirements
The Offer applies to students age 31 or below (based on outbound departure date) with (and dependant on the booking country) a valid International Student Identity Card (ISIC) or Student number, overseas student visa or a Letter of Enrolment issued by the school. A valid student ID number is required while making the online purchase.
Side note though, you must present the valid documents mentioned above for verification when checking in at the airport. If you are unable to present the required documents will be required to pay the fare difference over the counter.
Children and infant discount not applicable.
Offer is valid all year round; airfares differ according to destination.
Tickets must originate and be issued in the country of departure
Rebooking's are permitted. Changes must be made before the ticketed flight/date.
As it is classed as an 'Offer', they are subject to change year on year
There are a few more that I have left out such as cancellation fees, and surcharges and taxes which vary by country