Ticket name changes and corrections on Singapore airlines are actually pretty simple and easy to change – so long as you meet the set-out criteria by the airline. There are multiple docs issued by the airline that should help.
In many cases it can be done quite easily with a phone call to customer services, providing the required proof and paying the administration fee. For the most part, if a ticket needs to be altered due to a typo or because your legal name has changed (after getting married, for example), then you should be able to get it done.
Remember the airline will say that it is your responsibility to check that the spelling of your name on your ticket is correct before purchasing. a word of caution as not all airlines are the same when it comes to a name change. Take for example the Student who changed his name by deed poll to avoid the extortionate admin fees on Ryanair.
Singapore Airlines have a strict policy and all passengers names must match what is on their passport. Singapore Airlines charges a fee to correct any mis-spellings.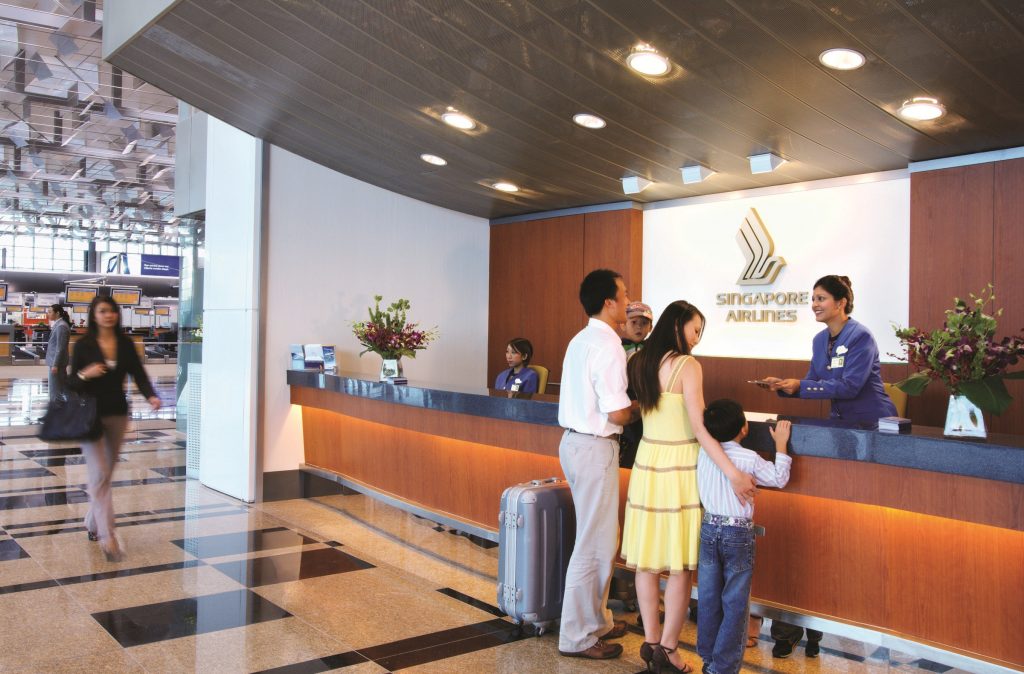 Type of Amendments
Importantly, a ticket "name change' and 'correction' has 2 different meanings and are not interchangeable.
Singapore Airlines have a strict policy and all passengers names must match what is on their passport. The name and title indicated on the ticket must be equal to the name and title reflected in the passenger's passport. Complete name changes are not permitted. Only corrections to misspellings will be considered for name adjustments.
A name correction allows the airline to correct the name to match a government-issued document(s) for miss-spelling, married/maiden/divorce names, legal names, secondary last name, inverted names, etc., and if the gender or age does not match between a legal document and the ticket issued.
A name change is a complete or partial change of name (such as to a new person or a relative with the same surname).
Singapore Airlines Ticket Name Changes
First and foremost, Name Changes from one person to another are not allowed as you would be effectively touting a ticket at a lower price than what it would potentially go for at a later date.
Singapore Airlines only allows for a 24 hour cooling off period If you've purchased a ticket for a flight to or from the USA. You may cancel your ticket without penalty within 24 hours of your booking – as long as that reservation is made one week or more before your flight departs. To ensure that you get a full refund, your cancellation must be made with your local Singapore Airlines office.
Outside this cooling-off period, flight-only tickets are non-transferable and you will need to cancel the original booking (per the booking fare rules) and make a new booking for yourself (at current ticket prices).
Singapore Airlines Ticket Name Corrections
Singapore Airlines allows for name changes to be done but charge a fee for doing so, and unfortunately, it is not cheap to do so.
There are ultimately two parts to the charge
Part 1 – Nominal Name Change Fee
The fee is dependent on the currency paid. For instance, Singapore airlines will charge GBP65/ EUR89 per one document and in another document, it has stated it will charge USD$50.
Singapore Airlines classifies a name correction as one of the following
Correction of 3 Characters or less
Change of Salutation
Correction of Married/Maiden name
Adding of middle name
Importantly, corrections are not permitted once travel has commenced
Part 2 – Cancellation Fee
If the name change entails a new PNR to be issued (fundamentally a new ticket) then Singapore Airlines will issue you with a cancellation fee in line with the fare rules. This can be a hefty charge depending on the distance and class of travel.