Singapore Airlines ensures a smooth travel experience for its passengers by providing a straightforward process for making name corrections on tickets. However, it's essential to understand the differences between a name correction and a name change, as well as the fees and policies associated with each.
---
---
Name Correction vs. Name Change
A name change refers to changing the entire name on a ticket to a different person's name, which is not allowed by Singapore Airlines, as tickets are non-transferable. On the other hand, a name correction involves rectifying minor spelling errors, changing salutations, or adding a middle name to match the passenger's passport. Singapore Airlines allows certain name corrections as per their policy.
Key Points of the Name Correction Policy
Keep in mind that name corrections are not permitted once travel commences.
A complete name change is not permitted, as tickets are non-transferable.
Corrections are permitted for the following scenarios:

Up to 3 characters: If there are minor spelling errors in the name, such as a missing or extra letter, Singapore Airlines allows corrections of up to 3 characters.
Change of salutation: If the salutation (Mr., Mrs., Miss, etc.) on the ticket is incorrect, the airline permits the change to match the passenger's passport.
Correction of married/maiden name: In cases where a passenger's name has changed due to marriage or divorce, Singapore Airlines allows the correction of the last name to match the current name on the passport.
Addition of middle name: If the middle name is missing from the ticket but is present on the passport, the airline permits the addition of the middle name to the ticket.
Name Correction Fee
Singapore Airlines charges a USD50 Name Correction Fee (also known as an Other Charges or OC tax) [Source 1 | Source 2] (some older documents noted this to be higher at GBP65/ EUR89) for making changes to the passenger's name on their ticket. However, if the name correction is due to marriage or naturalization after ticket issuance, the fee is exempted upon submission of an official certificate, except when name changes on the passport are made prior to ticket issuance.
Just as a point, for simple changes, some airlines such as British Airways offer this service for free.
Procedure for Name Correction
f you, as a passenger, notice a mistake in the name on your ticket, you should contact your travel agent or Singapore Airlines directly. They will guide you through the name correction process, which typically involves the following steps:
Provide a copy of your passport or other relevant documents (marriage/adoption certificate) to confirm the correct name.
The airline will update the name on the ticket to match the correct name on your passport.
An endorsement will be added to the ticket, indicating that a name correction has been made.
The ticket will be reissued with the corrected name, ensuring there are no changes to flights, dates, or class, and the applicable Name Correction Fee (if required) will be collected.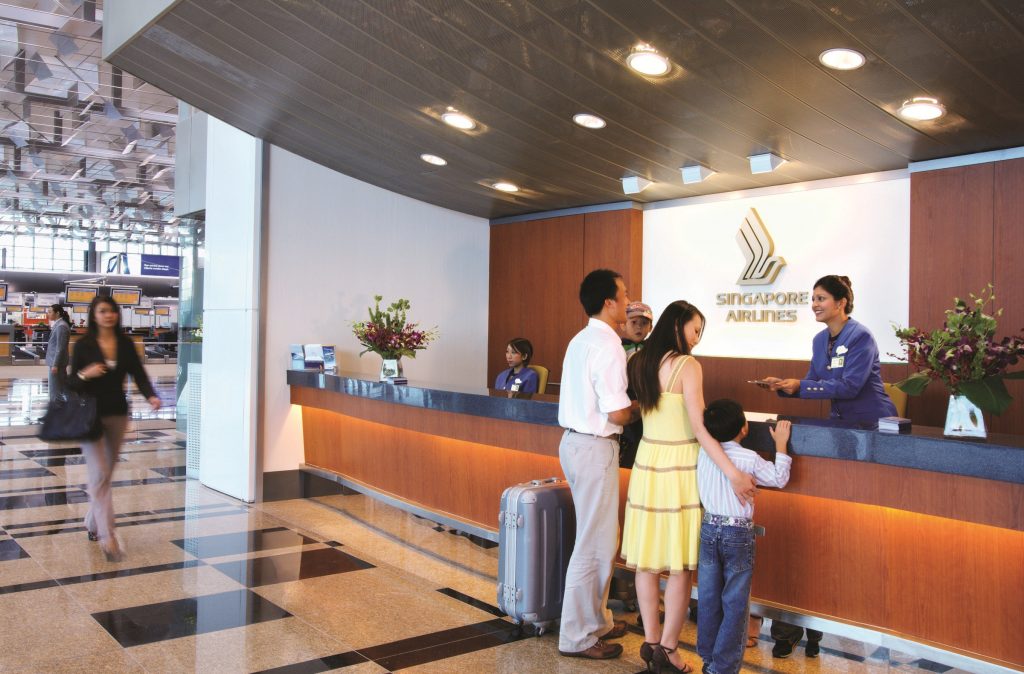 Cancellations and Refunds
If you need to cancel a Singapore Airlines ticket, you can do so online for a refund, provided you have purchased a refundable fare directly from the airline. For non-refundable tickets, only the refundable taxes will be refunded, and the amount will be credited to the credit/debit card used for the purchase. A cancellation/refund fee may apply in some cases, and to qualify for a refund, you must cancel your ticket within the deadline stated on your booking.
For flights to or from the USA, Singapore Airlines offers a 24-hour cooling-off period, during which you can cancel your ticket without penalty, as long as the reservation was made one week or more before the flight departs. For more details on cancellations and refunds, you can visit Singapore Airlines' cancellations and refunds page.
How to Contact Singapore Airlines
If you need assistance with name corrections, cancellations, or any other inquiries, you can contact Singapore Airlines through their customer support channels, including phone, email, and social media.