Virgin is further rolling out 'preferred' seating charges in the Premium cabin, bringing it in line with other partners – as the carrier states at least
The change follows the introduction of preferred seating for Economy Light and Economy Classic bookings in March 2021, which Virgin said allowed the airline to provide a consistent customer experience with joint venture partners Delta Air Lines, Air France, and KLM.
The bottom line, however, is that you don't need to pay for a seat if you don't want to.
---
---
How Does Virgin Atlantic Premium Seating Work At Present?
The old method allowed you to choose your seat for free when you make your booking when flying Virgin Atlantic Premium.
You could have selected from the whole cabin – minus seats were taken by other passengers and the bulkhead row, which is normally reserved for passengers with babies due to the location of bassinet attachments – however, this is pretty standard in the industry across.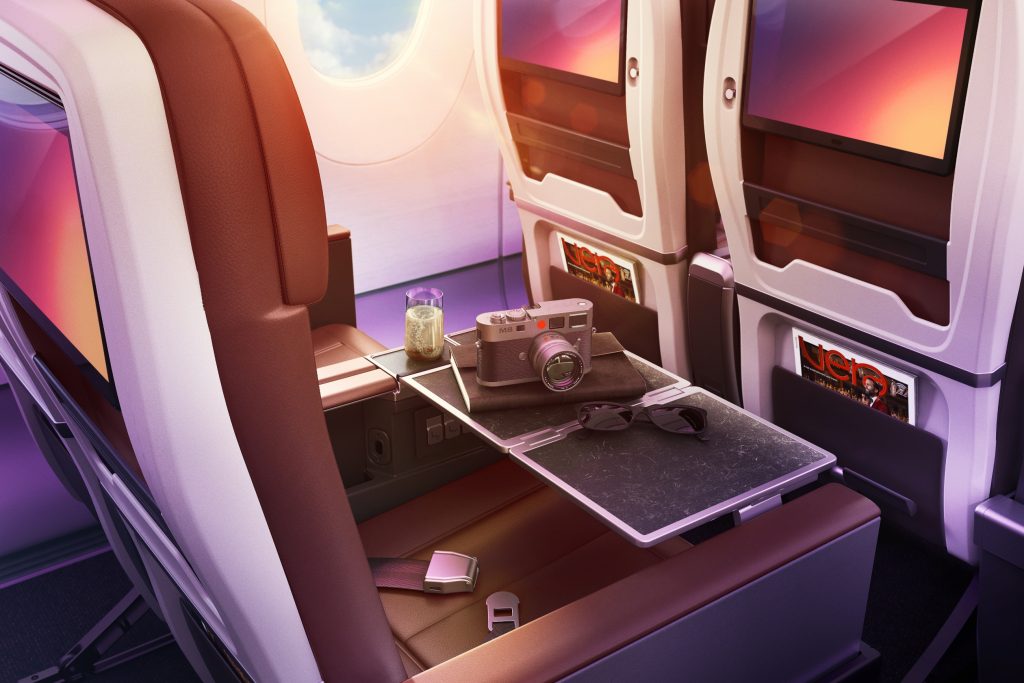 What Is Changing?
This is changing from 23rd August. From this date, and for bookings from 25th August, a small proportion of the Premium cabin will be reserved for anyone willing to pay a fee (£55 per segment) to select these seats. In effect, virgin has allocated approximately 30% of the Premium cabin, depending on the aircraft type.
That said, the remaining seats in the cabin will still be free of charge to select at the time of booking. The only difference is that the free selection is being reduced.
To justify the change, Virgin said "The extension of preferred seating to Premium customers provides more choice and control so they can select a location that suits their individual preference" – but this moves smells of a money grab and does little to better the premium experience.
The seats which will carry a charge are situated in the front of the cabin except for the very first row due to the bulkhead row for the aforementioned bassinet
Are There Any Benefits For Virgin Flying Club Elite Members?
Yes.
Flying Club Gold, Delta Diamond and Platinum members, corporate flyers, and those travelling in Premium on a UNIQ booking will be entitled to a Preferred seat for free.
Conclusion
Whilst the introduction of chargeable Preferred Premium seats reduces the choice of free seat selection, it does at least still compare favourably to other airlines, such as BA, where all seat selection comes at a cost.
The good news is that, as just 30% of seats are listed as Preferred you still have free choice from the remaining 70%. And as the Premium cabin tends to be fairly small it's not a huge loss to be sitting three rows in, rather than in the first couple – there are really no bad seats in the Premium cabin.