In the realm of travel, Virgin Atlantic's Flying Club emerges as a goldmine for discerning travellers. With myriad opportunities to both earn and redeem points, it's a passport to both luxury and affordability. This guide aims to help you navigate this world, ensuring you get unparalleled value from every point.
Booking and Redeeming Virgin Points
Booking flights with Virgin Points is a seamless experience. Start by visiting Virgin Atlantic's homepage, inputting your desired destination and travel dates, and then selecting the 'Points' option. But, there's more beneath the surface:
Virgin Atlantic guarantees at least 12 reward seats on all flights. This includes 8 in Economy Classic, 2 in Premium, and 2 in Upper Class.
Gold members of the Flying Club can book 'Gold Reward Seats', allowing them to redeem any seat in any cabin on any flight, albeit at double the points.
To assist in the redemption process, Virgin Atlantic offers a handy points calculator on their website, ensuring you get the best award pricing for your chosen route.
Pricing, Upgrades, and Flexibility
Virgin Atlantic's unique approach to pricing categorizes routes into distinct zones. For instance, an off-peak return in Economy to Tel Aviv has a specific point cost, while a peak day Upper-Class redemption to cities like Los Angeles demands more.
For those who crave flexibility, Virgin Atlantic shines:
You can mix cabins, flying Premium to a destination and returning in Upper Class.
If you've already secured a cash ticket, you can upgrade using points. The cost is simply the difference in points between your booked cabin and the desired upgrade.
The "Points Plus Money" option is a boon for those short on points. This feature allows you to offset cash tickets using points, and it's even applicable for Virgin Atlantic Holidays.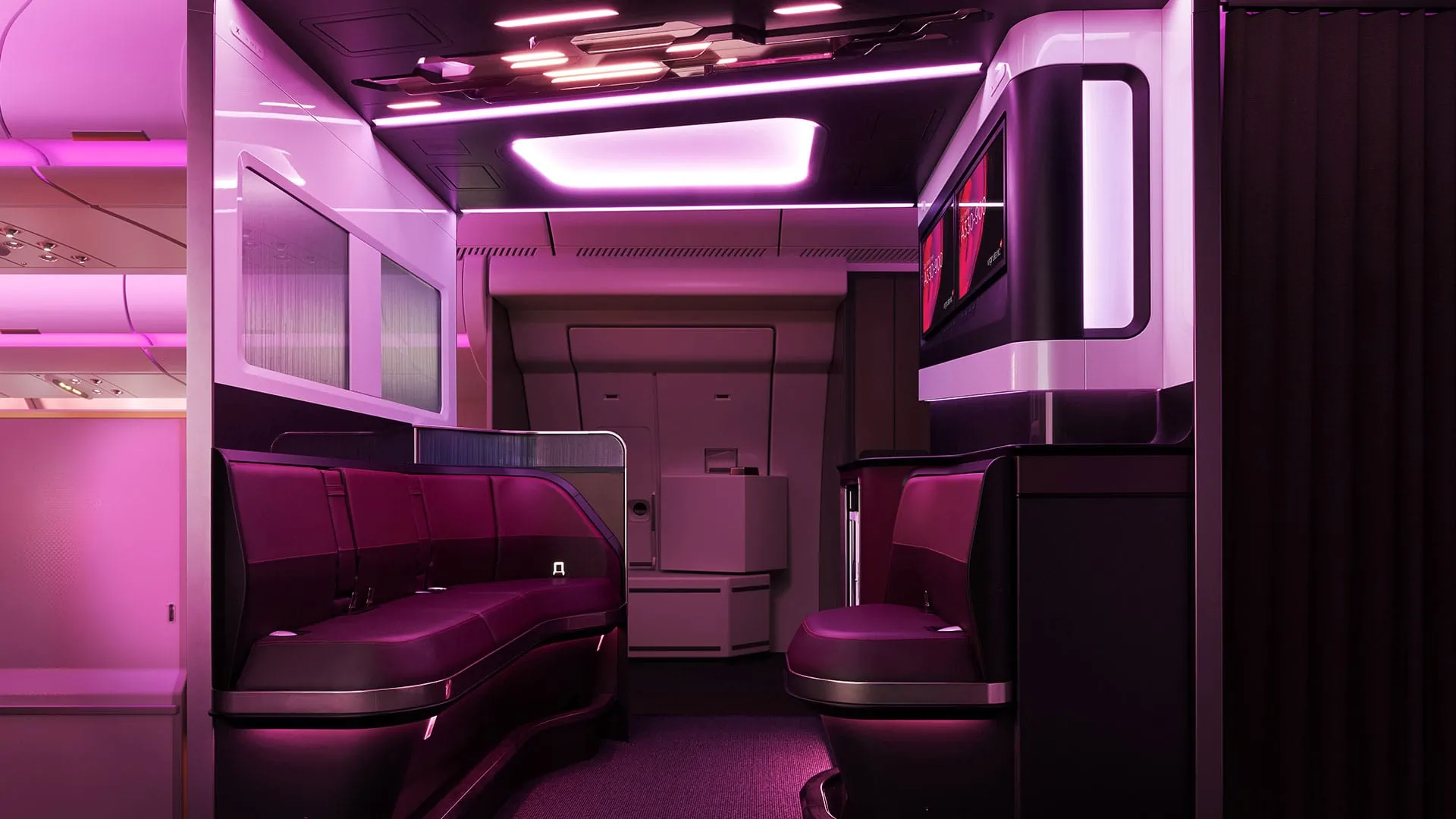 Essential Things to Know
Virgin Atlantic's commitment to its patrons is evident in its cancellation policy. Reward flights are fully refundable or changeable for a nominal fee, as long as it's done up to 24 hours before departure. Additionally, there's a grace period where any flight can be cancelled for free within 24 hours of booking.
However, it's crucial to be wary of certain redemptions. Virgin Atlantic is known for high fuel surcharges on award tickets. Plus, with its recent integration into the SkyTeam Alliance, there might be changes in store for award charts for partner airlines.
Speaking of SkyTeam, this alliance brings a plethora of benefits for Virgin Atlantic passengers. From access to a vast network of destinations to entry into luxurious airport lounges, the advantages are manifold.
Conclusion
The Flying Club by Virgin Atlantic is more than just a loyalty program; it's a ticket to a world of opulence and affordability. By understanding its nuances, every point you earn can pave the way for unforgettable journeys. Dive deep, explore the myriad options, and let your Virgin Atlantic points take you places.