Air Canada Aeroplan's stopover program allows frequent flyers to experience multiple destinations on a single award ticket, providing a flexible and potentially valuable travel option. With Aeroplan stopovers, members can maximize their points and explore new places while on their way to their final destination. In this article, we'll dive into the rules and restrictions of Aeroplan stopovers, compare them to other airline stopover programs, and show you how to make the most of this unique travel opportunity.
---
---
What is an Aeroplan Stopover?
An Aeroplan Stopover is a benefit exclusive to the Air Canada Aeroplan frequent flyer program. It allows members to book a stop in a city for up to 45 days during their one-way or round-trip award flights. This stopover enables travellers to explore an additional destination without significantly increasing the cost of their ticket.
Rules for Aeroplan Stopovers
Aeroplan Stopovers have specific rules and restrictions that members need to follow to enjoy the benefits of this program. Understanding these rules is essential to make the most of your stopover experience.
Stopover Duration, Layovers, and Regional Restrictions
Stopovers can be for up to 45 days in duration.
Layovers of under 24 hours are not considered stopovers.
Stopovers are not allowed in the United States or Canada, regardless of the destination.
No Double Transiting and Award Pricing
You can't transit to the same city twice on a one-way award (e.g., you couldn't fly from New York to Frankfurt to Hamburg, have a stopover, and then fly from Hamburg to Frankfurt to Dubai).
Aeroplan divides the world into four regions: North America, Atlantic, Pacific, and South America.
There are distance-based award charts for travel within and between regions, with a total of 10 award charts (four for travel within regions and six for travel between regions).
Routing Rules, Backtracking, and Circuitous Routes
Aeroplan allows travel via third regions (e.g., North America to the Pacific via the Atlantic), but no backtracking is permitted.
The computer determines what is and isn't allowed, so if an award doesn't price, it's typically because you're pushing your luck.
No backtracking is permitted on a stopover, as travel must be made in one direction.
A stopover that creates a circuitous route is allowed as long as the cumulative flown distance between your origin and destination is less than double the mileage of a nonstop flight.
Open-Jaw Restrictions and One Stopover per Direction
You cannot combine a stopover with an open-jaw ticket; your onward flight must continue from the city at which you arrived.
You can have one stopover per the direction of travel: one stopover on a one-way flight or two stopovers on a round-trip booking.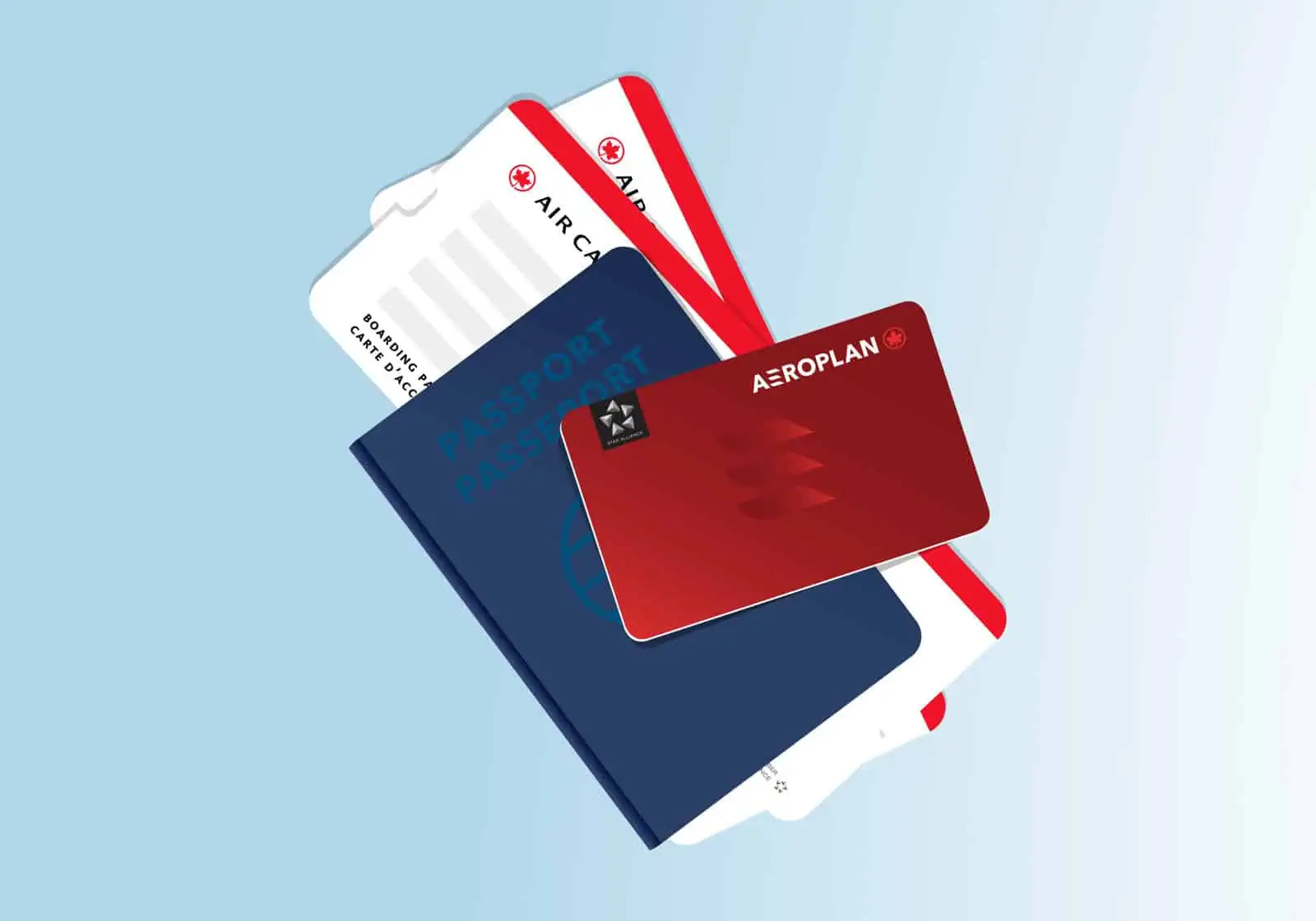 Calculating Stopovers with Aeroplan
To better understand how to calculate stopovers with Aeroplan, it's essential to consider the additional 5,000 miles required for a stopover. The following examples will provide you with a clearer understanding of how stopover calculations work with Aeroplan rewards.
Example 1: One-Way Itinerary with Stopover
Flight segment 1: Ottawa – Montreal
Flight segment 2: Montreal – Frankfurt
Stopover: 20 days in Frankfurt
Flight segment 3: Frankfurt – Istanbul
Pricing details:
Ottawa – Istanbul: North America to Atlantic (4,001-6,000 miles) + 5,000 miles (Stopover Fee) + applicable taxes, fees, and charges
Example 2: Round-Trip Itinerary with Two Stopovers
Flight segment 1: Seattle – Toronto
Flight segment 2: Toronto – Abu Dhabi
Stopover 1: 7 days in Abu Dhabi
Flight segment 3: Abu Dhabi – Hong Kong
Flight segment 4: Hong Kong – Frankfurt
Flight segment 5: Frankfurt – London
Stopover 2: 10 days in London
Flight segment 6: London – Vancouver
Flight segment 7: Vancouver – Seattle
Pricing details:
Seattle – Hong Kong: North America to Pacific (11,001+ miles) + 5,000 miles (Stopover Fee) + applicable taxes, fees, and charges
Hong Kong – Seattle: Pacific to North America (7,501 – 11,000 miles) + 5,000 miles (Stopover Fee) + applicable taxes, fees, and charges
Example 3: Open-Jaw Itinerary with Stopover
Flight segment 1: Vancouver – Denver
Flight segment 2: Denver – Frankfurt
Flight segment 3: Frankfurt – Oslo
Open-jaw: between Oslo and Copenhagen
Flight segment 4: Copenhagen – Brussels
Stopover: 10 days in Brussels
Flight segment 5: Brussels – Toronto
Flight segment 6: Toronto – Vancouver
Pricing details:
Vancouver – Oslo: North America – Atlantic (6,001 – 8,000 miles) + applicable taxes, fees, and charges
Copenhagen – Vancouver: Atlantic – North America (6,001 – 8,000 miles) + 5,000 miles (Stopover Fee) + applicable taxes, fees, and charges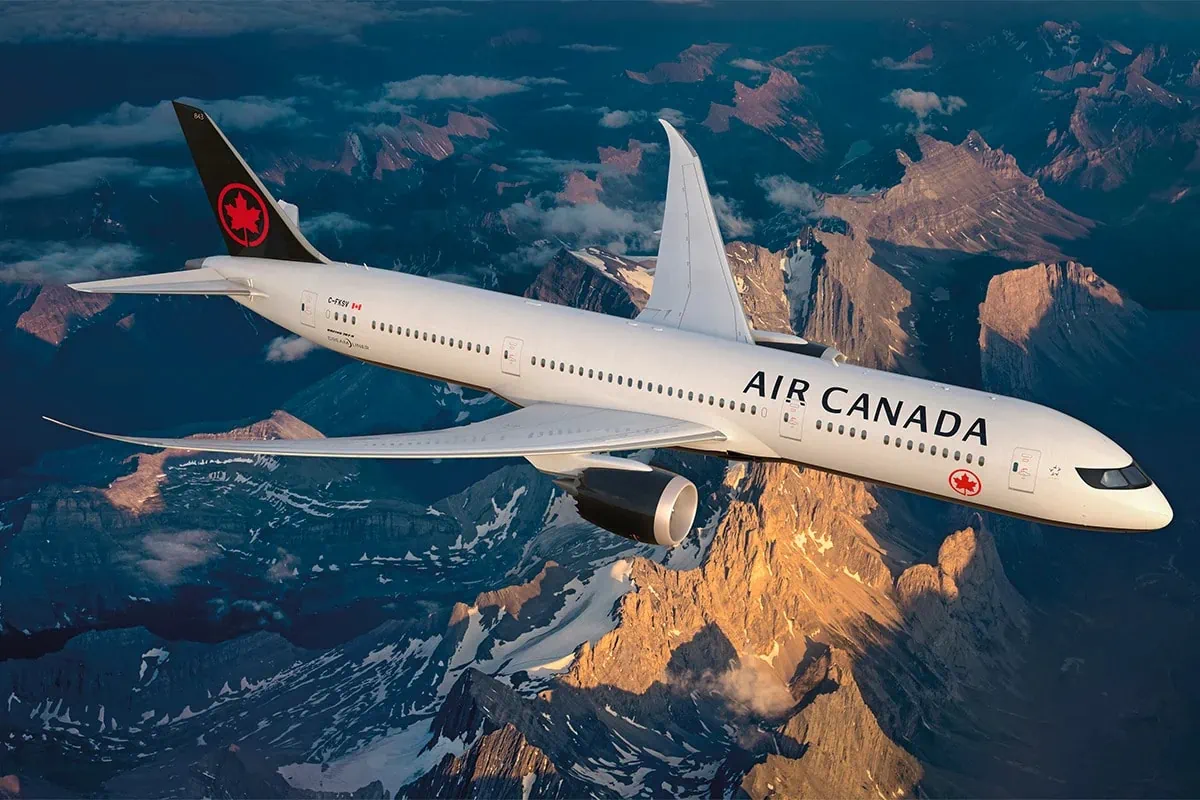 How to Book an Aeroplan Stopover
Booking an Aeroplan Stopover can be done online through the Aeroplan website or by contacting the Aeroplan call centre. The online search tool allows members to search for award flights with stopovers by selecting the "Multi-City" option and entering their desired stopover location. Alternatively, members can call the Aeroplan call centre for assistance with booking stopovers and navigating the routing rules.
Making the Most of the Aeroplan Stopover Program
Aeroplan Stopovers provide an excellent opportunity for members to explore additional destinations and maximize their award bookings. By strategically selecting stopover locations, travellers can create unique and memorable itineraries that allow them to experience more of the world. Some popular stopover destinations include European cities like Paris or Rome and Asian cities such as Tokyo or Bangkok.
Comparing Aeroplan Stopovers to Other Airlines
When comparing Aeroplan stopovers to other airlines' stopover programs, it's good to see how it fits in with other offerings by competing airlines. Aeroplan stopovers offer flexibility and value in some aspects, while other programs may outshine Aeroplan in certain areas.
Turkish Airlines Stopovers vs. Aeroplan Stopovers
Aeroplan stopovers are better than Turkish Airlines stopovers in terms of duration, as Aeroplan allows stopovers of up to 45 days, while Turkish Airlines limits stopovers to 7 days for Economy Class passengers and 14 days for Business Class passengers. However, Turkish Airlines provides a complimentary hotel stay for eligible passengers during their stopover in Istanbul, which is not available through Aeroplan.
Flying Blue Stopovers vs. Aeroplan Stopovers
Aeroplan and Flying Blue (KLM and Air France) both allow stopovers on one-way award flights, offering similar flexibility for travellers. Aeroplan stopovers can last up to 45 days, while Flying Blue stopovers can extend to one year, giving Flying Blue an edge in terms of duration. Additionally, Flying Blue may have an advantage with its 5th freedom flights, allowing passengers to experience a broader range of destinations during their stopovers.
Japan Airlines Stopovers vs. Aeroplan Stopovers
Aeroplan stopovers are more flexible than Japan Airlines stopovers in terms of the number of stopovers allowed and the range of destinations. Aeroplan permits one stopover on one-way flights and two stopovers on round-trip flights, and these can be anywhere in any of the regions (excluding the United States and Canada). In contrast, Japan Airlines only allows one stopover per round-trip award ticket, and the stopover must be in either Tokyo or Osaka. However, a key difference is that Aeroplan stopovers are only available to Air Canada frequent flyers, while Japan Airlines' stopovers can be utilized by anyone.
Conclusion
Aeroplan stopovers offer a valuable and flexible travel option for Air Canada frequent flyers, enabling them to visit additional destinations on their award journeys. While Aeroplan has some limitations compared to other stopover programs, it still presents a great opportunity for travelers to make the most of their points. By understanding the rules, restrictions, and booking process, you can take advantage of Aeroplan stopovers to create unforgettable travel experiences.