Japan Airlines' Stopover Programme allows travellers to explore multiple destinations on a single trip by taking a break in Tokyo or Osaka, the airline's two hub cities in Japan. The programme enables passengers to discover the country's unique culture, nature, and history, making the most of their journey to Asia. In this article, we will discuss the details of the Japan Airlines Stopover Programme, including eligibility, how to book, what to do during the stopover, and more.
Unfortunately very little is actually known about the programme.
---
---
What Does Japan Airlines Stopover Offer?
Japan Airlines offers a stopover programme that allows passengers to make a stop in Tokyo or Osaka on their way to their final destination. The stopover can last up to six nights, and passengers can explore these exciting Japanese cities before continuing their journey.
The JAL stopover programme is not a new product in the industry. Many other airlines, such as Singapore Airlines, and Finnair also offer stopover programmes to their passengers. The purpose of these programmes is to encourage passengers to explore the airline's hub city or country, boosting tourism and ultimately benefiting the airline.
One key difference between JAL's programme and some others, such as Turkish Airlines, and Oman Airways, is that JAL does not provide complimentary hotel stays. Passengers will need to arrange their accommodation separately.
Passengers who want to take advantage of JAL's stopover programme need to book their flight through the JAL website or a travel agent. When booking, passengers can select the stopover option and choose their preferred city and travel dates.
Passengers can also combine their stopovers with a JAL Explorer Pass. This pass allows travellers to purchase discounted domestic flights within Japan, making it a great way to explore the country during their stopover. The JAL Explorer Pass is available to all JAL international passengers, including those who take advantage of the stopover programme.
What Is A Stopover?
When planning a trip, you may come across the terms "layover" and "stopover" and wonder what the difference is. A layover is a short stop at an airport en route to your final destination. It usually lasts a few hours, and you may need to change planes or wait for a connecting flight. On the other hand, a stopover is a more extended stay in a connecting city, typically lasting more than 24 hours, allowing you to explore the city before continuing your journey.
A stopover programme is a service offered by some airlines that allow passengers to break up their journey and stay in a connecting city for a longer period. Airlines usually offer stopover programmes to encourage travellers to visit their hub cities or promote tourism to a specific destination. Some airlines, like Japan Airlines, have established partnerships with local hotels to provide discounted rates or free accommodations for stopover passengers.
It's worth noting that a stopover programme is different from an airline's STPC (Stopover Paid by Carrier) policy. An STPC is a benefit offered by some airlines that provides accommodation, meals, and transportation to passengers who experience an extended layover due to airline scheduling or other issues. Unlike stopover programmes, which are usually optional and can be added to your itinerary at an additional cost, STPC policies are typically offered free of charge to eligible passengers.
Eligibility
The JAL stopover programme is available to anyone who is booking a round-trip international flight with Japan Airlines. The programme is not limited to any particular nationality, and there are no restrictions based on the class of travel or the fare type.
The programme allows a maximum of two stopovers, and passengers can stay up to six nights in Tokyo or Osaka, depending on their travel itinerary. The stopover must be booked in advance and included in the ticket itinerary.
How To Book
If you meet the eligibility requirements, booking a stopover with Japan Airlines is a relatively straightforward process. Here's how to do it:
Visit Japan Airlines' website and search for your desired flight itinerary.
Once you've found a flight that works for you, select the option for "Multi-City" booking.
Choose your desired stopover destination and the length of your stay.
Confirm the details of your booking, including the stopover itinerary.
Complete the booking process and pay for your ticket.
Benefits of JAL Stopover Programme
Japan Airlines Stopover Programme offers several benefits to passengers, including the chance to explore multiple destinations on a single trip, the opportunity to experience Japan's unique culture, nature, and history, and the convenience of having a break during a long journey. Additionally, the programme enables passengers to save money on accommodation and transportation costs, as Japan Airlines offers special discounts on hotels, tours, and other activities.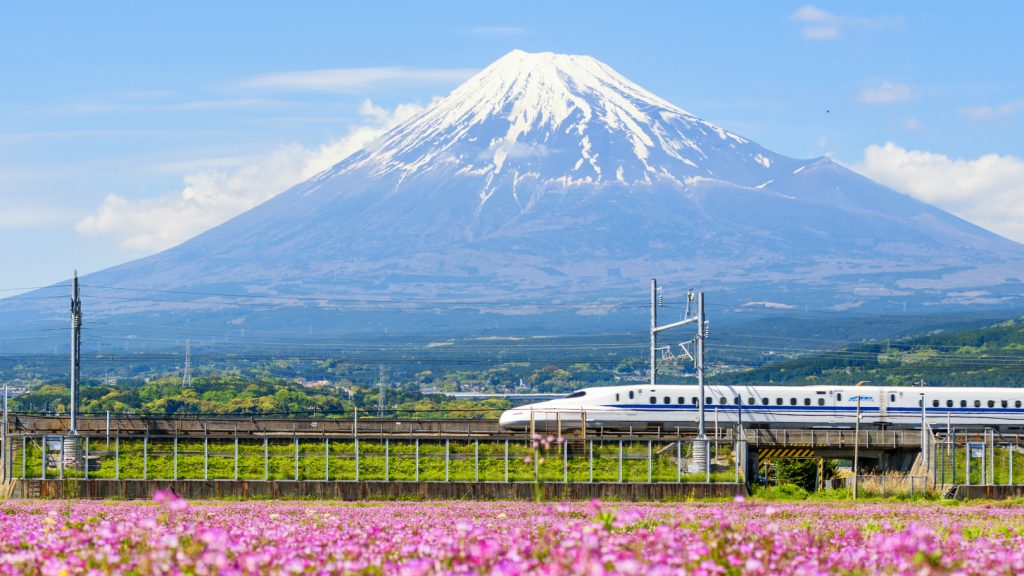 Conclusion
Japan Airlines Stopover Programme is an excellent way for travellers to make the most of their journey to Asia and explore the country's unique destinations without paying extra airfare. With the opportunity to stay up to six nights in Tokyo or Osaka, passengers can discover the city's culture, nature, and history, making their trip a once-in-a-lifetime experience. Whether you're planning a solo adventure, a romantic getaway, or a family trip, Japan Airlines Stopover Programme is the perfect way to enhance your travel experience.