Discover the natural wonders and unique charm of Iceland by taking advantage of the Iceland Air Stopover program. This program offers travellers an opportunity to explore two destinations in just one trip without any additional airfare. In this article, we'll explain how Iceland Air Stopovers work, how to book one and compare the program to other airline stopover offerings.
---
---
What is an Iceland Air Stopover
An Iceland Air Stopover is a layover in Iceland that allows passengers to spend up to seven days exploring the country before continuing to their final destination. The program is designed to encourage travellers to experience Iceland's breathtaking landscapes, culture, and attractions without any additional cost to their airfare. This allows passengers to maximize their travel experience by exploring two destinations in one trip.
Rules for Iceland Air Stopovers
Before planning your Iceland Air Stopover, it's essential to understand the rules and limitations:
Duration: Stopovers can last up to 7 days, giving you ample time to explore Iceland.
No additional airfare: Adding a stopover to your flight does not increase the airfare in and of itself, making it an affordable option for travellers. However, keep in mind that adding a stopover to your booking may affect the overall flight cost. Airfare prices vary according to demand, and travelling on different days may impact the price.
Accommodation not included: The stopover only covers flights; you'll need to book accommodation separately.
How to Book an Iceland Air Stopover
Booking an Iceland Air Stopover is a simple process:
When booking your flight on the Icelandair website, select the option to 'Stopover in Iceland.'
Choose your departure and arrival cities, as well as your stopover duration.
Complete your booking and start planning your Iceland adventure.
It is possible to add a Stopover in Iceland to your flight booking via My Journey. Please note that fees may apply in doing so.
Making the Most of Your Iceland Air Stopover
To make the most of your Iceland Air Stopover, consider the following recommendations:
Explore Iceland's unique attractions: Visit the famous Golden Circle, the Blue Lagoon, and the black sand beaches of Vik.
Plan your itinerary: Create a list of must-see attractions and activities in Iceland. Some popular options include the Golden Circle, the Blue Lagoon, and exploring Reykjavik's vibrant city centre. Visit Guide to Iceland and Luxe Adventure Traveler for ideas on how to spend your time in Iceland.
Rent a car or book tours: Decide whether you want to rent a car to explore on your own or join organized tours. Both options have their pros and cons, so choose what best suits your travel style and schedule.
Iceland Air's adventures: The airline provides a variety of Iceland Air adventures to help you make the most of your time in the country. Choose from pre-packaged options or customize your own adventure.
Benefits of Flying with Iceland Air
In addition to the opportunity to explore Iceland, there are several benefits to flying with Iceland Air:
Speciality beers: Iceland Air offers unique beer options onboard, adding a touch of local flavour to your flight experience.
In-flight entertainment: Iceland Air offers an extensive in-flight entertainment system, keeping you entertained during your journey.
Comfortable cabins: Enjoy a comfortable flying experience with Iceland Air's modern aircraft and spacious seating options.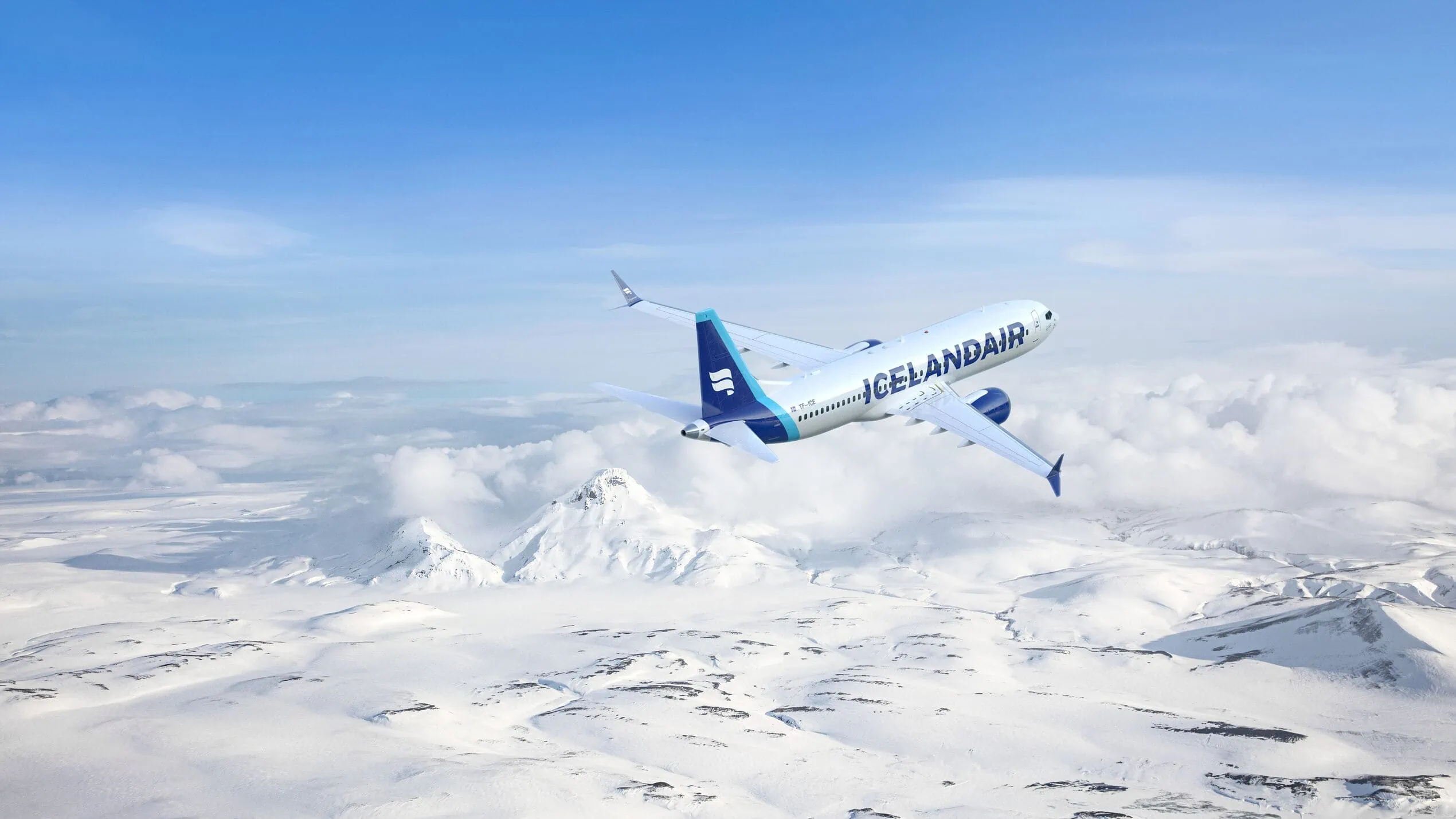 Comparing Iceland Air Stopover to Other Airlines
Iceland Air is not the only airline offering stopover programs. Let's compare it to three other airlines:
Aeroplan: Aeroplan Stopovers are available for Air Canada Frequent Flyers, allowing passengers to book stopovers in various cities. But has the downside of only being accessible to Air Canada Aeroplan frequent flyer members
Finnair: Finnair Stopover offers passengers a chance to explore Finland for up to 5 days, with no additional airfare. However, it's limited to one stopover per round trip. There does not seem to be a limit with Iceland Air, but Finnair has a stronger network to Asia while Iceland Air is stronger between Europe and North America.
Turkish Airlines: While Turkish Airlines caters to a different market, it is good to note that the carrier stopover program offers a free hotel night's stay to its passengers while this offer is not extended to Iceland Air customers.
While each stopover program offers unique benefits, Iceland Air Stopover stands out for its flexibility and the opportunity to explore Iceland's natural beauty. However, it's essential to consider your travel preferences and the specific rules of each program when making your decision.
Conclusion
The Iceland Air Stopover program is an excellent way to maximize your travel experience, offering passengers the opportunity to explore Iceland without any additional airfare. With up to seven days to discover the country's stunning landscapes and attractions, it's a fantastic option for those looking to experience more during their journey. As always, it's essential to weigh the benefits and limitations of each stopover program and choose the one that best suits your travel needs.