Safar Flyer Platinum
Safar Flyer Platinum is one of four tiers that make up Royal Air Maroc's Safar Flyer frequent flyer membership scheme.
Platinum is the highest elite status tier and is achieved after Gold.
Royal Air Maroc is part of the Oneworld Alliance meaning that if you hold Royal Air Maroc's Safar Flyer Platinum status, it is equivalent to Oneworld Emerald status and offers similar benefits on flights with Oneworld Airlines.
History of Royal Air Maroc Safar Flyer Platinum
Historically, the airline only had 2 elite status tiers, namely Silver and Gold. However, as the airline transitioned into the OneWorld Alliance it created a new tier called Platinum which effectively pushed Gold and Silver into second and third place.
Where historically Safar Flyer Gold was the top level status, it was always comparable to Oneworld Sapphire. When membership into the Alliance took place one major issue was highlighted, which was that Oneworld Emerald allowed access to First Class lounges and check-in counters however, Royal Air Maroc didn't offer a first class product.
Since 1 April 2020, Safar Flyer now offers a status which operates at the level of Oneworld Emerald but has no way of fundamentally offering the services on its own network.
What do you get with Safar Flyer Platinum
The Black Card
This isn't too big of a deal for Safar Flyer members hitting this level as they would have already got the Silver and Gold cards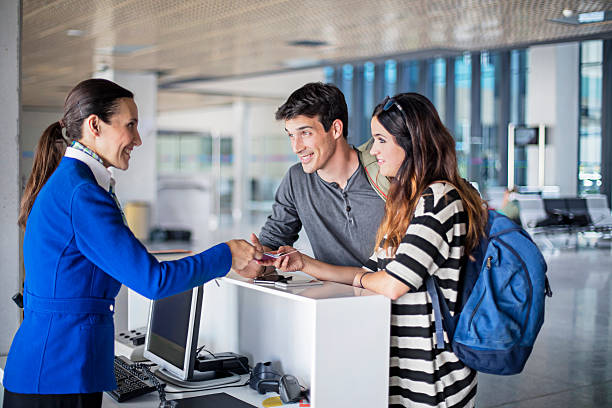 First Class Check-in
Check-in using first class check-in desks irrespective of service.
Ideal for those who do not want to wait in any queue and find the business line of two people a bit too long to wait behind.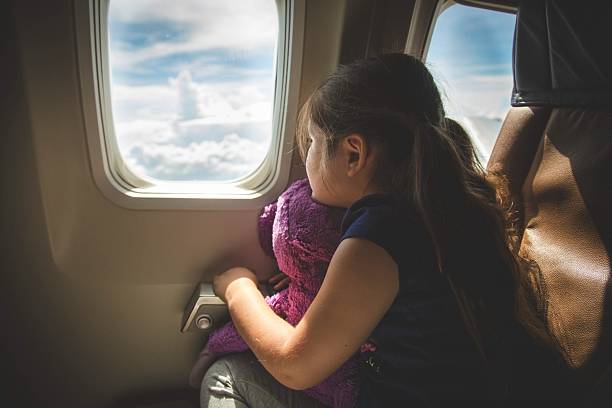 Priority Seat Selection
Royal Air Maroc, like other airlines within the Oneworld Alliance allows Oneworld Emerald members to preselect seats at an earlier date.
With Platinum Status this is usually at point of booking.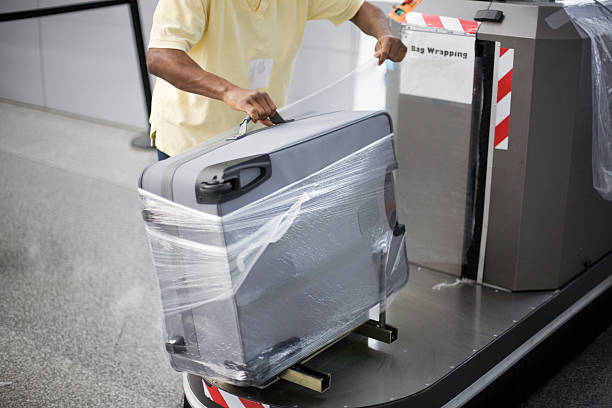 Complementary Bag Wrapping
One of the unique points of the Safar Flyer program is that upon reaching Silver you are able to opt for the complimentary service option of having two suitcases wrapped when boarding a flight out of Morocco which is both operated and sold (not marked) by Royal Air Maroc.
Bonus Award Miles
Members get an extra 100% Award Miles when flying on Royal Air Maroc and American Airlines.
Nice to have as it enables you to achieve reward flights faster but ultimately not that special as this is somewhat short lived due to their expiry date. Although as a Platinum status holder, the miles expire after 5 years instead of 3 years for the average holder (2 years for business accounts, 5 years for Family accounts).
Fast Track
Platinum members get access to fast track lines when departing from selected airports irrespective of class of service.
Complementary Checked Bag
One of the Benefits of having Platinum status is that you are able to bring one additional complimentary checked bag with you.
While total weight cannot exceed 23Kg, this policy is only on Royal Air Maroc flights – if you have an onward flight on another Oneworld airline you could exceed your allowed weight allowance by a few Kg.
However Airlines may have their own Policy such as American Airlines which allows for three additional checked bags with Oneworld Emerald Status.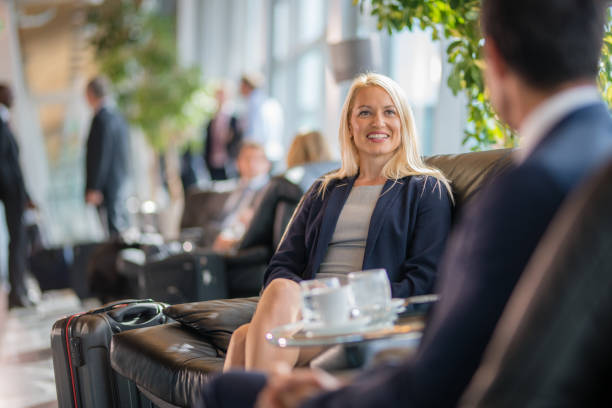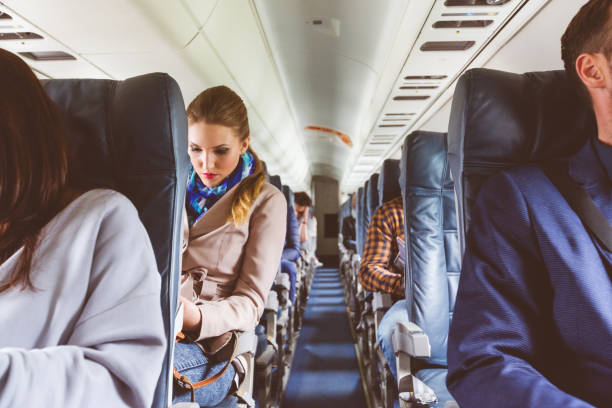 Guaranteed Seat in Economy
Reservation assurance on full-fare economy tickets, guaranteeing you a seat even on full or overbooked flights.
The cost of a short notice full-fare economy ticket can be quite costly at times it may be more economical to buy a restricted business class ticket instead.
How to Collect the Status Miles
When you travel with Royal Air Maroc, or a Oneworld partner, you earn status miles to enable you to achieve and reach elite status. Blue membership is the most basic and is available to everyone and does not come with benefits except the ability to earn Status and Award Miles. Silver, Gold and Platinum are earned and come with a varying degree of benefits.
Moving up the ladder with Safar Flyer is completely dependent on the distance flown and the total distance status miles accrued within a given year, and like award miles, expire after a set time period – in this case at the end of each calendar year.
Status miles have no other use other than setting your elite status; they cannot be spent.
Safar Flyer allows you to register your Royal Air Maroc flights retrospectively up to 6 months before you join.
When compared to other airlines, Royal Air Maroc is comparable to British Airways when it comes to earning status through miles alone – the airline requires that 50% of travelled miles must be earned on Royal Air Maroc marked or operated flights (this is about 10 business class returns from Casablanca to New York JFK) where as British Airways require 4 flights to anywhere to be on their airline and 1500 Tier Points (which can be equated to 10 long haul business class returns and a short haul Business return). The limitations therefore come in if you are unable to make 50% of your flights on Royal Air Maroc.
Conversely, it is a little more relaxed when it comes to status through flights travelled – Royal Air Maroc requires 75 flights with 20 flights with them (an astronomical number in and of itself) British airways does not allow Emerald Status to be earned with flights alone.
To achieve Royal Air Maroc Platinum Status, you need either:
75,000 miles with and at least 37,500 miles on Royal Air Maroc flights in a calendar year; or
75 status flights and at least 20 flights with Royal Air Maroc
To Renew your membership, for the following year once you have reached Platinum, you need:
70,000 miles with and at least 37,500 miles on Royal Air Maroc flights in a calendar year; or
70 status flights and at least 20 flights with Royal Air Maroc
In this case, flights with Royal Air Maroc include
Any Royal Air Maroc operated flight, no matter the flight number (for example AT69)
a flight with a Royal Air Maroc flight code but operated by another airline
Reward or redemption flights (using Award Miles) are NOT treated as eligible flights.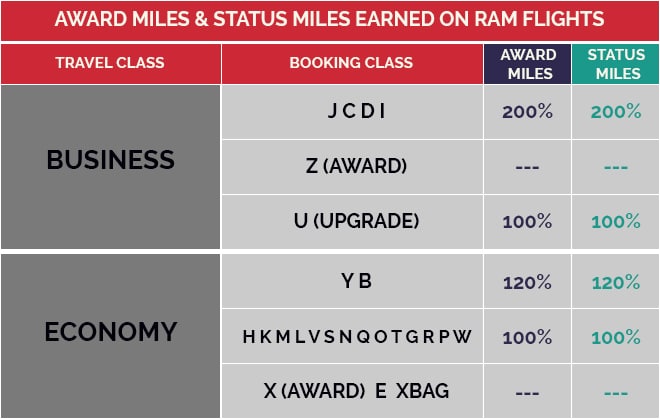 How to calculate how many status miles you will earn
Royal Air Maroc calculates status miles accrued based on Distance in miles travelled. For Example: Miles earned in from New York (JFK) to Casablanca (CMN) in Fare class H (100% miles) is 3,609 miles which is the same distance between the two airports.
The good news is that Royal Air Maroc frequent flyer program doesn't discount the miles flown (like some other major airlines) meaning even on the cheapest economy, you will still earn 100% of the miles.
The simplest and best tool for finding out how many Status Miles you'll earn on any flight is to use Royal Air Maroc Miles Calculator.
Remember flights are calculated per flight not by route so if your flight has a stop over, you will need to calculate for 2 flights and double it for the return.
Safar Flyer Tiers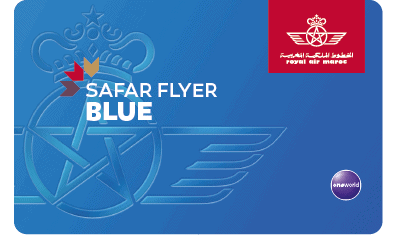 Blue
Equivalent
Oneworld Basic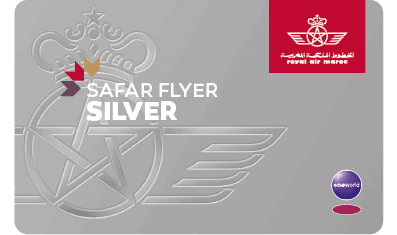 Silver
Equivalent
Oneworld Ruby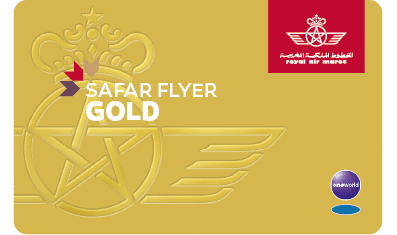 Gold
Equivalent
Oneworld Sapphire
Platinum
Equivalent
Oneworld Emerald