Surprisingly very little has been written on this topic even though exceptions can be seen throughout the alliance.
One of the top benefits of being part of one of the "big three" global airline alliances is that they offer reciprocal lounge access for their members. As with the other two major alliances, Star Alliance and SkyTeam, oneworld doesn't offer a frequent flyer program. However, joining any oneworld member's frequent flyer program will allow you to earn and redeem miles across the network.
With more than 900 destinations, Oneworld's 13 member airlines connect passengers to more than 170 countries. Oneworld Ruby, Sapphire and Emerald — the three priority tiers — can make your journey significantly more enjoyable.
As a general rule of thumb:
If a person holds a frequent flyer status equivalent to OneWorld Sapphire status on any OneWorld airline – be it Cathay Pacific, Malaysia Airlines, British Airways, American Airlines, Qatar Airways and JAL etc. then in theory they will be able to access all business class lounges
Likewise, for Oneworld Emerald status holders, the same holds true for first class lounges.
This is not the same for Star Alliance and Skyteam members who are not as consistent across the board.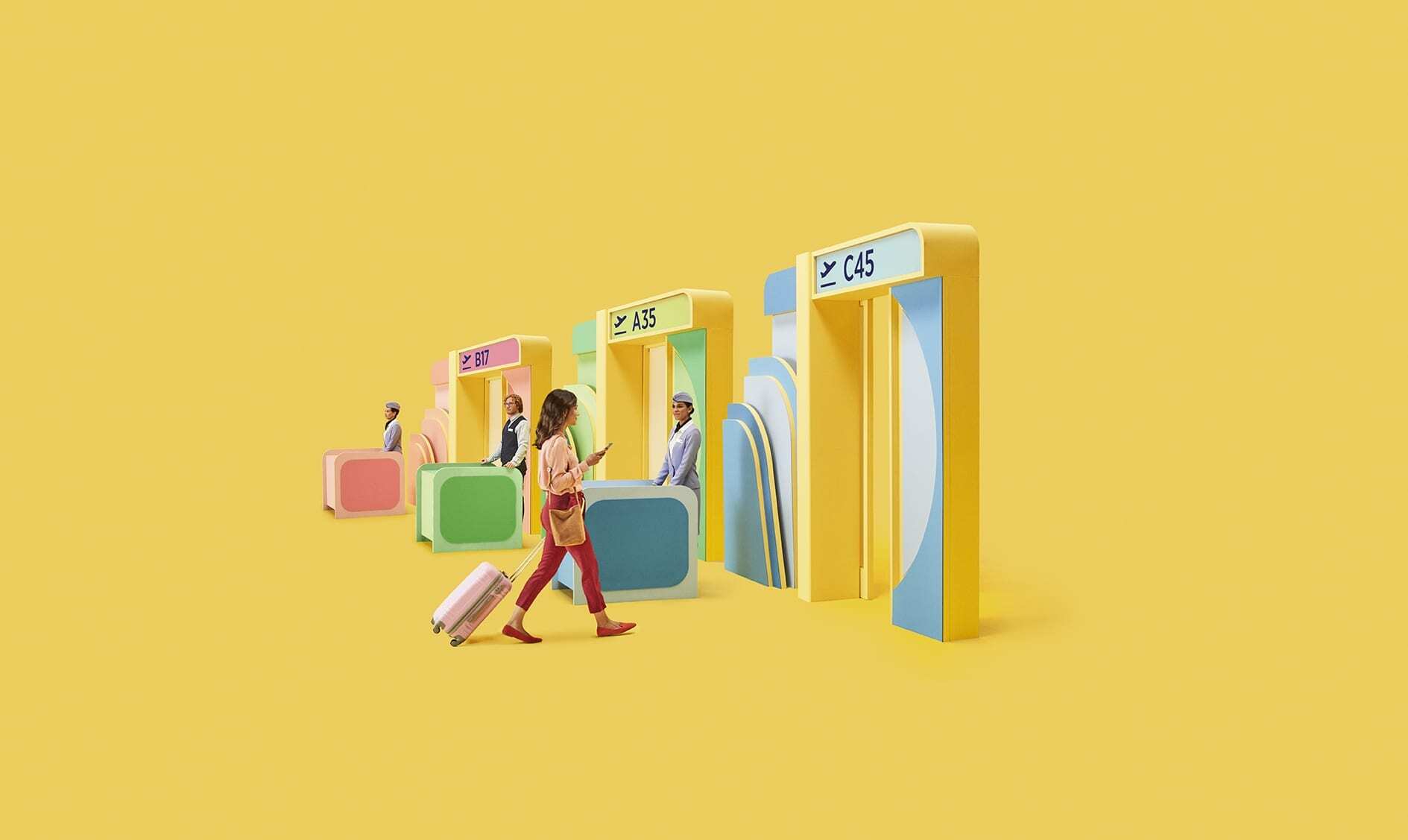 So, what is The minimum
You must have a designated Emerald tier frequent flyers can use First Class, Business Class or frequent flyer lounges.
Sapphire tier frequent flyers are welcome in Business Class or frequent flyer lounges.
Emerald and Sapphire members may invite one guest to join them in the lounge. The guest must also be travelling on a flight operated and marketed by a Oneworld carrier.
You must have a same-day Oneworld first class boarding pass
First and business-class customers connecting on the same day of travel, or before 6 am the following day, can access the lounge when travelling between an international long haul flight and an international short haul or domestic flight (and vice-versa). Although Lounge access will be determined on the international long haul ticketed flight regardless of the ticketed class of travel on the international short haul or domestic flight.
On balance Oneworld's first-class lounge access policy is more generous than Star Alliance's. That's because lounge access is based on your highest ticketed cabin on that day of travel, rather than just your class of service on your departing segment.
General Exceptions
As with all things, there are some exceptions to the rules
Policy Exceptions
American Airlines and Qantas offer programmes enabling customers to pay to gain access to their lounges. This is specific to the airline and not regarded as OneWorld status;
American Airlines AAdvantage members, regardless of their tier status or class of travel, are not eligible for lounge access when travelling solely on North American flights within or between the U.S, Canada, Mexico (except Mexico City), the Bahamas, Bermuda and the Caribbean;
Arrival's lounges are not part of the OneWorld Minimum Agreement so airlines can allow access how they wish;
IAG Oneworld Airlines (Iberia and British Airways) can allow their own Emerald Members access to lounges when flying with Non-Oneworld IAG airlines Aer Lingus and Vueling
Lounge Exceptions
There are some important exclusions, as a Oneworld status alone won't consistently get you access to:
Qatar Airways' Al Safwa First and Al Mourjan Business lounges in Doha (DOH) and Qatar Airways' Premium Lounges in London (LHR) and Paris (CDG) are excluded;
British Airways Concorde Rooms at London Heathrow (LHR) and New York (JFK)
American Airlines Flagship First Dining in Dallas (DFW), Miami (MIA), and New York (JFK)
Eligible customers travelling on a oneworld connect journey involving Fiji Airways and a oneworld sponsor, either British Airways, Cathay Pacific or Qantas Airways, will have access to a select number of global lounges.
The confusion lies in the fact that OneWorld's own rules stipulate carriers must maintain a minimum standard to which all airlines must adhere but member airlines are free to go above and beyond. One of the more visible interpretations of this rule is when it comes to lounges with varying access criteria.
For instance, both British Airways and Qatar Airways operate two first-class lounges at their main hub airport. One which is accessible to holders of Emerald status (thereby adhering to the OneWorld Rule) and one which is only accessible by invitation or travelling in first class on a marked and operated ticket by the airline (thereby going exceeding their requirement).
Status vs Travel class
Access to a variety of lounges – one other thing to note is that when travelling from destinations that do not have a Oneworld member hub lounge, access can be quite fragmented and you may need to check the Oneworld lounge access checker to see which airline you can access. but this is where Status vs Travel Class can play an impact.
See below, Rome Fiumicino Airport which does not have a Oneworld Member Airline (or any real airline for that matter).
Oneworld Emerald and Saphire Members can access some lounges but not others
Is the Travel Class more important?
In some instances, your travel class with an airline will hold more importance than the status you hold.
For example, British Airways' Concorde Room and the Qatar Airways Al Safwa First Class lounge (note until recently due to the gulf blockade) was only available to BA and QR first class passengers and its most elite frequent flyers. Emerald frequent flyers, along with first-class travellers on other OneWorld airlines, are directed to separate and far less impressive 'first class' lounges.
Additionally, Cathay Pacific's Hong Kong arrivals lounge welcomes Emerald frequent flyers from any OneWorld airline as long as they're arriving on a Cathay Pacific or Cathay Dragon flight.
In a weird twist, American Airlines' Flagship Lounges in the USA will let in OneWorld Emerald card-holders travelling in economy on even the shortest domestic flight, but bars its own top-tier AAdvantage frequent flyers unless they're on an international flight headed outside of North America.
Is the Status more important?
On the other hand, having status on another carrier can allow a few extra perks over those in the travel class with the operating airline for instance:
Being a non-American Airlines', non-Alaskan Sapphire and Emerald and Non-Qantas OneWorld Sapphire status cardholder can allow you access to the carrier's domestic class lounges respectively. This is because of the way the carriers impose on their own members but can't enforce on their partner carriers.
Oddly, Finnair allows Oneworld Emerald and Sapphire passengers to enjoy entry to the upscale Finnair Premium lounge while business class travellers have to make do with the lesser Finnair lounge.
Qatar Airways Privilege Club Platinum and Gold members travelling in an economy cabin of another OneWorld carrier can only access the lounge offered by the operating carrier.
Cathay Pacific allows their own Marco Polo Silver holders (OneWorld Ruby equivalent) into their own lounges when they travel in economy.
United States Lounge Access with American & Alaskan
Unsurprisingly, US airlines tend to get in the way of the unified airline policy when it comes to lounge access. That's because within the United States you generally don't get lounge access just for flying domestic first class, or on account of having elite status. Rather US airlines try to sell Admirals club lounge memberships.
Flying With American Airlines
If you're travelling with American within the United States:
A first or business class ticket within the United States generally won't get you lounge access, with the exception of a limited number of premium routes
OneWorld Emerald and Sapphire members through American AAdvantage don't get lounge access when travelling within the United States
Flying With Alaska Airlines
If you're travelling with Alaskan within the United States:
A first or business class ticket within the United States on American generally won't get you lounge access, with the exception of a limited number of premium routes
OneWorld Emerald and Sapphire members through American AAdvantage don't get lounge access when travelling within the United States