---
Accesrail is a little-known integrator in the giant tool kit called the aviation industry.
Airports can sometimes be a bit far for people to get to and from with ease, and often more times than not, if you are not based in the city you usually require the use of a regional train or bus to get to a major international airport.
The use of Accesrail is limited to those who need it, similar to how people view Option town – if you don't know what that is you can find my article on it here.

What is AccesRail?
Passengers can book a combined air and rail ticket through participating airlines' websites as an add-on to their flight, or via travel agents. In the industry, this is called an "intermodal ticket", Where either the start or end of your journey includes a rail or bus ticket.
But there is a difference between having an 'add-on', such as Aer Lingus passengers adding an additional Heathrow Express ticket to their flight when booking between Dublin Airport and Heathrow Airport. Versus something like Express Rail, Rail&Fly or Air+Rail which is all branding for the exact same service – which is a partnership between rail operators, and participating airlines.
AccesRail is therefore first and foremost an integrator, like the glue between participating airlines and rail operators. The key difference between the two options is one is an add-on and one is a complete ticket under one ticket number.
Its surprisingly a uniquely unknown part of the massive transportation cog given how beneficial it can be – looking at France which has banned much of its internal ultra-short-haul route network.
What's The Benefit Of Accesrail?
It's pretty simple really; an integrated itinerary not only gives the ability to book a complete journey in one simple transaction, but most importantly, it gives peace of mind that an onward journey is protected in the event of a delay to the coach, train or flight.
Additionally, depending on the programme, you can even earn airline miles and status on the rail segment.
Partners
Access Rail Partners with both airlines and rail partners alike provides you with a seamless experience even though you may not know that Accesrail is even involved.
AccesRail Airline Partners
Here are some of the partners who have signed up with AccesRail:
Air France – Unsurprisingly the French Carrier also operates a similar service under the Train + Air moniker. Offering a streamlined experience from 18 different French stations and the ability to earn miles on the rail element as well.
Swiss –Swiss has their version of the service called Swiss Air Rail (Previously Swiss AirTrain) in conjunction with their national operator SBB. Operating between Basel, Geneve and Lugano(and internally including Bregenz and Munich) to the Swiss hub in Zurich.
Lufthansa – Tied with the national Deutsche Bahn railway company, the Lufthansa Express Rail service links the nation's flight and railways operations together
Delta – as of October 2022, Delta expanded their Air+Rail offering to include 22 European destinations if you are flying in to and from North America on either Delta, Virgin Atlantic, KLM or Air France.
Singapore Airlines – One of the leading carriers in the world naturally offers this service however it's not very well integrated into their systems. For Rail&Fly (exclusively for Deutsche Bahn) the programme cannot be booked online as well as Rail-Fly which connects 11 destinations in South-West England and Wales seems to have been forgotten about
British Airways – the Flag carrier does integrate their "One Itinerary" bookings all too well, leaving the only information available on their industry page. Needless to say though, you can book a combined rail and flight ticket out of either 14 GWR stations as well as 13 National Express stops
Etihad – flying out or to either France, Belgium or Germany? Then Rail n Fly from Etihad may be for you. The carrier has partnered with both SNCF as well as Deutsche Bahn
Emirates –Unsurprisingly the world's largest non-alliance-aligned airline also makes the list with multiple partnerships with national rail companies of Germany, Spain, France and Austria
KLM – The Dutch carrier has its list of places that it travels to in connection with its international flights including trains between Belgium and France

Interestingly, on a side note, KLM has their own Bus Journey between Ottawa and Montreal. However, you do not earn miles on the bus segment
Uniquely there is one additional notable mention
AccesRail Rail Partners
Korea – Korail
Germany -Deutsche Bahn
Japan – JR-East, JR-West, Kyushu Rail Pass, Hokuriku Rail Pass & Friendly Airport Limousine
Sweden – SJ Tickets
Norway – VY
Italy – NTV, Trenitalia
Austria – ÖBB
Netherlands – BeNe Netherlands – Belgium, Thalys & ICE Brussels – Frankfurt
United States – Michigan Flyer & Brightline
United Kingdom – Avanti West Coast, Great Western Railways, LNER, National Express & TransPennine Express
Spain – Renfe
Canada – VIA Rail Canada
Czech Republic – Czech Rail
France – Thalys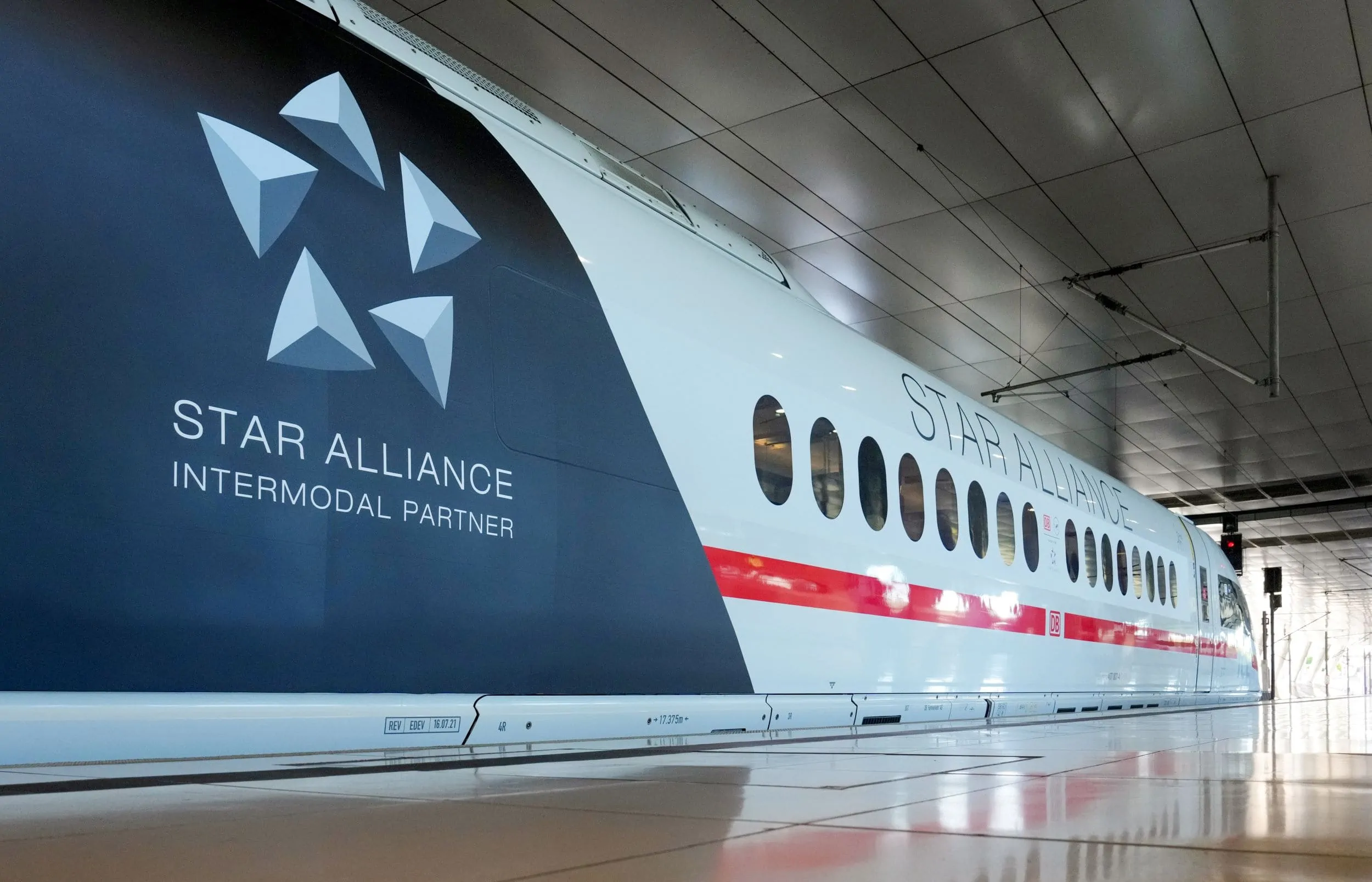 It is important to note that the ability to book with a rail connection doesn't mean that everything will become available as there are some exceptions (as always). Take the below examples:
British Airways only partners with Great Western Railways and National Express but not LNER or Avanti. Even more, it will only operate an interline agreement out of Heathrow but not Gatwick
OBB will allow connections on its Railjet, ICE, IC and local trains but not on its OBB Euronight trains.
Via Rail Canada will allow purchases from Pearson International Airport (YYZ) to Toronto Union train station however SJ (Swedish Rail) will not let you interline from Stockholm Arlanda to Stockholm Central station
Finding your Fare
Finding your AccessRail fare is relatively simple, you have 2 main options to choose from
Search Directly With The Airlines
Some airlines (like Delta, TAP Portugal and Lufthansa) have AccesRail fares baked into their ticket booking systems while others (Oman Air, British Airways, Cathay Pacific) do not, meaning you have to look elsewhere to figure out how to book the ticket.
What's more, even if the carrier has the system baked in, it is no guarantee you can book connects with all train companies.
Hunt It Down Yourself
The more complex option is to use a tool such as Google's ITA matrix which has a direct connection to airline reservations systems however the downside is that you will likely need a travel agent to make the booking for you.
In the above example, once you have found the flight you are looking for, you will need to take the fair construction to a travel agent to ticket. in the above example, the fare construction would look something like this:
Fare Construction BRS 9B X/LON 56.89SNXADT EK X/DXB EK HKG 245.27QLASPGB1 EK X/DXB EK X/LON Q25.28 245.27QLASPGB1 9B BRS 56.89SNXADT NUC 629.60 END ROE 0.790956 XT 80.00GB 40.86UB 15.20F6 2.20ZR 16.50G3 12.40HK 5.20I5 100.00YQ
From there you simply follow the travel agent's instructions who will then issue the ticket for you.