Understanding the world of airline award availability can feel like cracking a complex code. However, when broken down, each airline tends to follow one of several release patterns for award seats. Let's demystify these patterns and give you a greater advantage when booking your perfect flight.
---
---
Initial and Guaranteed Award Availability
The most common pattern of award availability is the initial release. As soon as a flight becomes bookable with cash, which is usually between 330 to 355 days prior to departure, airlines designate a specific number of award seats in each class. This pattern is standard for most airlines that allow point bookings.
Many airlines also guarantee a certain number of award seats on each flight. For instance, both British Airways and Virgin Atlantic pledge that at least four business class seats on each flight can be booked using their respective reward currencies. Though this might seem like a select few, in reality, the vast majority of airlines offer a certain degree of guaranteed availability.
For an in-depth understanding of when different airlines release their reward seats, check out our supplementary pages on Oneworld Seat Release Dates, Star Alliance Release Dates, Skyteam Release Dates. These guides will provide a comprehensive outlook and help you plan better.
Last-Minute Award Availability
Several airlines adopt the strategy of releasing additional award seats in proximity to the departure date. This practice is usually a result of an airline's attempt to fill seats that would otherwise fly empty, thus maximizing revenue from each flight. For example, Lufthansa First Class is known to release award seats to partners no more than 14 days in advance.
Restricted Access to Premium Award Seats
Some airlines create a tiered system of access to premium award seats, often tied to the flyer's membership status. Qantas, for example, operates on a system that prioritizes its Gold, Platinum, and Platinum One members. These elite members get first dibs on premium seats on long-haul international flights 353 days prior to departure. Silver members get access to these seats from 323 days out, while Bronze members can access any remaining seats at the 297-day mark. Interestingly, certain Qantas routes don't typically release any Business class award seats at all, with a few exceptions.
Other airlines also have strict rules on access. For example, Air France's La Premiere is generally only available to members of their Flying Blue loyalty program, Emirates blocks most first-class award space through partner programs, and saves it for Skywards members, and Singapore Airlines blocks most of its availability in first class / suites to their Kris Flyer members.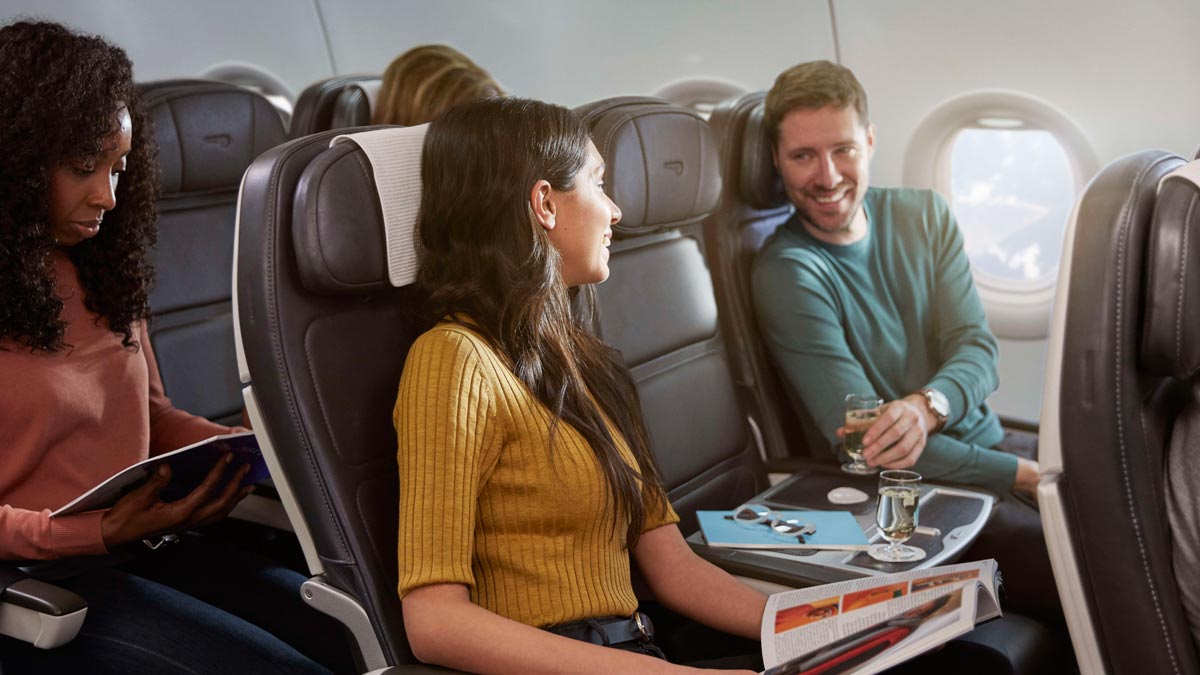 Sporadic Release of Extra Seats
Beyond initial and last-minute releases, airlines may sporadically release extra blocks of award seats at seemingly random intervals. Influenced by their revenue management models, these additional releases often occur when airlines anticipate certain flights are unlikely to sell out.
For real-time updates on these releases, consider using tools to help you keep track. These sites can notify you when additional reward seats become available.
Rare and Coveted Award Availability
On the rare end of the spectrum, some airlines, such as Air New Zealand and Qantas, seldom release award seats in their premium cabins. With these carriers, award space isn't regularly available at the start of the schedule or consistently released last minute. Instead, the airline occasionally releases a batch of award seats, creating a flurry of excitement among frequent flyers when they do.
Another notable mention in this category is Singapore Airlines' Suites Class, especially at the saver level. Although it's a highly coveted redemption, seats are rarely released. In late 2021, Singapore Airlines flooded the market with saver seats for much of 2022, but typically, availability at this level is limited.
Unpredictable Award Availability
Lastly, some airlines exhibit an unpredictable or "wildcard" approach to award availability. Turkish Airlines, for instance, neither follows a consistent pattern for releasing seats in advance nor last minute. Instead, award spaces are released and retracted at unpredictable intervals, often leading to a roller-coaster ride of availability.
Recognizing these patterns can give you an edge in securing your desired flight route. However, bear in mind that these patterns can change based on numerous factors, including changes in airline policies or global events impacting travel demand.