Finnair
Finnair is the flag carrier of Finland It operates flights to around 150 destinations in approaching 50 different countries, including an increasing number of long haul international flights to and from Asia.
Finnair Frequent Flyer Basics
FFP
Finnair Plus
Finnair's Frequent Flyer Program is aptly called the Finnair Plus Program.

In every Oneworld Frequent Flyer program, there are two currencies which members collect simultaneously – Status Points (SP) which determines your elite status level and cannot be spent and Reward Currency (RC) which can be exchanged for airline benefits and rewards.
SP
Tier Points
Tier Points is the name given to Finnair's Status Points System.

The number of Status Credits held is used to calculate your elite status tier. In general, the more Status Credits you accrue the higher your elite status tier.

A Membership Year (or a Tracked Period in Finnair terminology) is calculated from the month in which you joined to the following year.
RC
award points
Award Points is the name of the Reward Currency used by Finnair.

A points-based reward scheme used by the airline were you can exchange accrued Award Miles for reward seat redemptions, flight upgrades and other travel-based experiences.
Oneworld Emerald
Finnair Plus Platinum is equivalent to Oneworld Emerald status and you will receive similar benefits when flying with other Oneworld Alliance members.
At least 12 Months
For Finnair members, you will have the status for a minimum of 12 months.

If you qualify for a higher tier in your current membership period, you will be given the higher tier for your current year plus the year you have qualified for.
No Soft Landing
Officially, there is no soft landing policy with Finnair. However FlyerTalk does not anecdotal evidence that people do get some form of softlanding if they are loyal with the airline.

Therefore it is a bit hit a miss if drop you down a status level or completely if you didn't re-qualify the following year.
There is no other use for Status Points other than setting your elite status; they cannot be spent.
How to Collect Tier Points
When you travel with Finnair, a Oneworld partner airline, its subsidiaries, or in some specific cases non-Oneworld member airlines you earn Tier Miles with which you can use to achieve higher levels of elite status and unlock different rewards as you do.
The Finnair Plus membership is the most basic and is available to everyone as it does not come with any benefits except the ability to earn Status Points and Reward Currencies. Silver, Gold, Platinum and Platinum Lumo status are earned and come with a varying degree of benefits.
Moving up the ladder within Finnair Plus is completely dependent on the number of Tier Points accrued within a given year, and unlike Award Miles, expire after a set time – in this case, Tier Points expire at the end of your membership year.
Tier Points can only be earnt by actually flying, not by signing up to credit card deals. There is no other use for Tier Miles other than setting your elite status; they cannot be spent. The general rule is that they are usually based on the distance of the flight and the fare class you are travelling in.
The Finnair Plus program works a little differently than to other Oneworld members. Some differences include:
Miles Based Calculations
Finnair is a mileage-based program, unlike its counterparts British Airways and Cathay Pacific which are zone-based reward programs.
Miles on Renewal
Unlike Royal Jordanian or Royal Air Maroc, members require the same number of qualifying status points to re-qualify in the following year.
No Mid-Tier Bonus
Unlike its alliance counterpart Cathay Pacific, American Airlines does not offer mid-tier status to its members.
Lifetime Status
Like American Airlines, Finnair offers lifetime status to its members.

3 million miles = lifetime Finnair Plus Gold status
5 million miles = lifetime Finnair Plus Platinum status
Unique Aspect of Finnair Plus Program
What can you do with Finnair Plus but not on other Oneworld Partner programs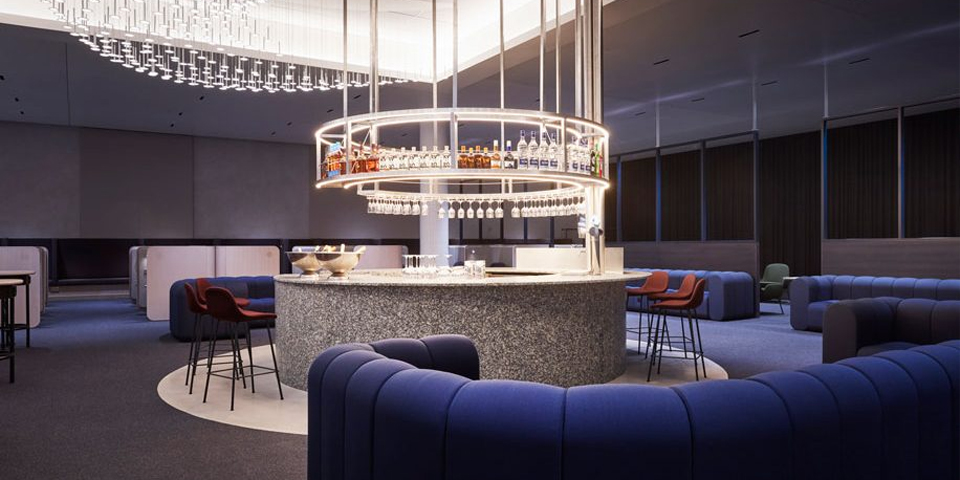 Exchange Award Points to Tier Points
You can exchange your award points for tier points, if you need some extra tier points to stay in your current Finnair Plus membership tier or move up to the next tier.
15,000 award points equals 5,000 tier points and exchanged tier points are valid until the end of your current tracking period.
You can exchange points in batches of 5,000 tier points but can acquire no more than half the tier points you need to maintain or advance your tier membership.
Routes to Earn Finnair Plus Platinum Status
With Miles
The main way to reach Finnair Plus Platinum is to fly with Finnair, a Oneworld partner airline, its subsidiaries, or in some specific cases a non-Oneworld member airline and accrue miles.

To achieve Finnair Plus Platinum status with miles, you need:

1. 150,000 Tier Points; and
2. A minimum of 4 Qualifying Flights operated by Finnair

in each Membership Year.
With Sectors
Another way to reach Finnair Plus Platinum is to fly a lot. Finnair offers a route to Platinum for those who travel exceptionally frequently with the airline.

To achieve Finnair Plus Platinum status with sectors, you need:

1. 76 Qualifying Sectors

in each Membership Year.
Lifetime Membership
For the most frequent of travellers, once you a mass 5 million Tier Points across your membership lifetime, you will be able to keep Platinum status forever.

It is not possible to earn lifetime status in a short period of time. To put this into perspective, you will need to achieve Platinum status for 33 years before you will reach lifetime Platinum status.
Benefits of Finnair Plus Platinum
Outline of the Benefits of having Finnair Plus Platinum
Upgrade Vouchers
LONG-HAUL FLIGHTS
You'll receive two one-way travel class upgrades, which you can use on any scheduled intercontinental flights operated by Finnair.

EUROPEAN FLIGHTS
You'll get four one-way travel class upgrades, which you can use on any Finnair scheduled flights within Europe.

If you wish, you can exchange the upgrades (four of them) for a one-way intercontinental upgrade or a two-for-the-price-of-one Classic award flights in Economy Class when travelling with Finnair
Extra Bonus Miles
When flying on Finnair Marked flights
When travelling on eligible Finnair marked flights you will receive 25% extra points

Note on Japan Airlines flights within Japan, only booking classes Y, J, A and I are eligible for Finnair Plus points. With Y and J classes you earn 100% of the points and with A and I classes 50% of the points.
Gift of Gold
Gifting Elite Status
You can give Finnair Plus Gold membership as a gift to one Finnair Plus member, when you reach the Platinum tier for the first time, and after that every time you renew your Platinum tier membership after each tracking period ends.
Priority Check In
irrespective of class of service
Members have access to use Business and First Class check-in desks when flying internationally or domestically on either Finnair or other Oneworld carriers.
First & Business Class Lounge Access
Finnair Plus Platinum members get First & Business class lounge access for themselves and either one companion across the Oneworld network.

However, as Finnair does not offer a First Class service this will be limited to Business class when travelling on their network.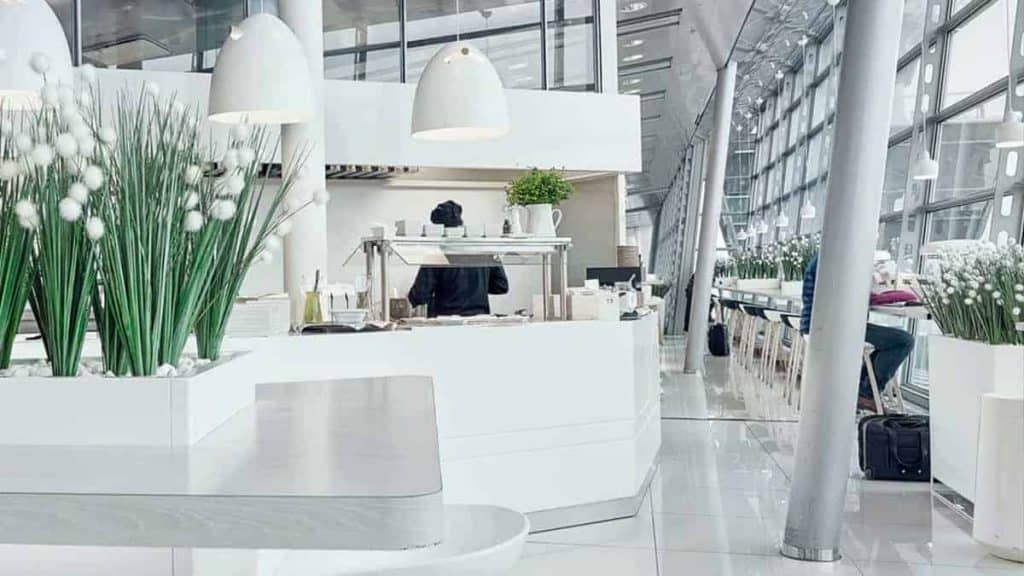 In Flight Extras
Variable rules depending on route
INTERNET CONNECTION
You can enjoy complimentary internet access at any time during the flight. Complimentary internet access is available for the entire flight on intercontinental flights. You can use the browsing package free of charge for 30 minutes on flights in Europe and the Middle East.

FREE DRINK
You and your travel companion will receive a free drink when flying in Finnair Economy Class. Note that a free drink and snack are available on flights with an in-flight menu. Other travel class-specific services remain as before.
Guaranteed Economy & Business Class Ticket
When travelling on flights marked and operated by Finnair
As a Finnair Platinum Member, you can purchase a revenue economy or Business class seat for yourself on any fully booked AY flight.

Guaranteed bookings must be made in full-fare fare-class Y, B or H (for economy class) or J, C, D (for business class) and should be booked no less than 24 hours before the departure date.
Priority Boarding
When on Finnair or Oneworld Member airline
With Platinum status, you are also able to board before the general boarding group.
Extra Luggage Allowance
Variable rules depending on Airline and travel location.
Luggage policies can be found on the Finnair website.

Platinum members get one extra checked bag on top of their standard class allowance when travelling on Finnair.

When on a Oneworld marked and operated flight your status as an Emerald member entitles you to 20kg (if the airline uses the weight system) or 1 extra checked bag (if the airline uses the piece system).
Fast Track Through Security
When possible
For Platinum members, you can use premium security or fast track lanes when travelling through select airports when travelling on Finnair

When flying on a Oneworld carrier your status may afford you fast track through security at select airports.
Calculating the Number of Tier Miles Earned
Finnair calculates Tier Points on the distance (in kilometres) from the departure and arrival destination and assigning a percentage multiplier based on the class of travel. However, be warned that the calculation when compared to the website tool and 3rd party tools like Great Circle Mapper shows different results.
When travelling on a Finnair flight with Elite Status you will accrue a status multiplier no only with Award Points but also with Tier Points which is relatively unique to Finnair.
As such, the number of Status Points earned is dependant on 3 factors, the Route, the carrier you have flown with, and the class of travel.
Members can collect Finnair Plus points after they have become members. However, points for one round-trip Finnair flight (the airline code AY must appear as 'CARRIER') submitted with the membership application can be approved retroactively, provided that the flight was not made more than six months before application
The simplest and best tool for finding out how many Tier Points you'll earn on any flight is to use Tier Points Calculator.
Finnair Plus Frequent Flyer Cards