The Cathay Pacific Membership Holiday 'perk' is pretty unique in the airline industry in the sense of how far-reaching it is.
In short, it enables members to retain their status for one year, in recognition of those who may need to temporarily reduce their travel activity.
The raft of changes was brought in 2015 when the Marco Polo Club entered a "new chapter" focusing on the customer loyalty of its fanbase. Remember, this was the refresh that allowed Marco Polo Silver (Oneworld Ruby) members to access Cathay lounges.
Arguably it masked the fact it was entering into a new points-based system – but that is a topic for another day.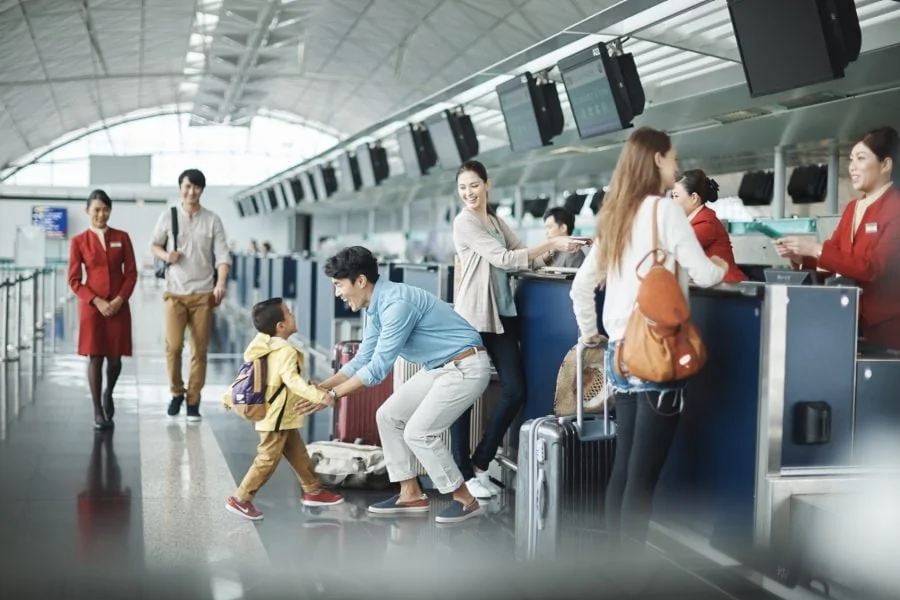 What Are Membership Holidays
To give you more flexibility, members who hold elite status in the Marco Polo Club, and for whatever reason need to take a prolonged break from travel, will be able to put their membership on hold.
This is somewhat similar to the maternity/paternity freezes offered by other airlines – notably British Airways or Qantas – but Cathay goes further allowing for you to take a freeze for whatever reason, no questions asked.
This is actually quite beneficial because the airlines often forget that their loyal customers may not for a period of time be their most frequent travellers – change of job, inability to travel due to an illness or simply taking a break from travel.
A membership holiday can be for a minimum of one month and up to twelve months for each holiday.
During this period, members will not have access to Marco Polo Club benefits or acquire club points – there'll be no lounge access, no priority check-in or extra baggage allowance
If it's any consolation, Asia Miles activities will not be affected.
There are a few things to note.
A Membership Holiday cannot start during the current membership expiry month or outside of the current membership period.
Only 3 membership holidays are permitted per membership.
Upon reactivating your membership, your status and tier will continue through the remainder of your membership year.
How To Make A Membership Holiday Request
Applying, amending, or cancelling a Membership Holiday request is actually pretty easy. But be sure of the dates if you want to make use of the programme – no requests, changes, extensions, or cancellations can be made after the start of a Membership Holiday.
To do so you will need to contact Cathay pacific – specifically calling the Marco Polo Service Centre or emailing [email protected]. A request must be made between 7 days and 90 days before the requested Membership Holiday start.
Your Membership tier and remaining membership period will resume after the Membership Holiday.
A new membership card (with a new expiry date) will be issued after each Membership Holiday period, while mid-tier benefits before their expiration date can still be claimed.
The exact terms of the Membership Holiday can be found in the Cathay Pacific Terms and conditions