One of the main perks of legacy frequent flier membership programs is their perpetual desire to encourage you to upgrade. In the case of American Airlines, you have the 500-mile upgrade vouchers, systemwide upgrade vouchers, Business Extra Upgrades, instant status upgrades, and let's not forget the proactive online upgrades with cash & mileage co-pay and last but not least the coveted complimentary upgrades in the wild. It seems there is no end to the possible upgrade routes for elite frequent fliers.
In contrast to other, predominantly non-North American legacy carriers, which let you upgrade the whole leg without any additional requirements other than a set amount, North American legacy carriers do things somewhat differently. A 500-mile upgrade voucher on American Airlines grants eligible elite status holders the opportunity to be in the running to upgrade to the next class of service on qualifying routes, using one or multiple upgrade vouchers where each voucher is good for no more than 500-miles.
In the old days, 500-mile certificates were stickers applied to your paper tickets; which is why you often hear people still referring to them as "stickers". As a baseline, all elite frequent flyers are put into a pool to be complimentary upgraded on all flights under 500-miles, however, the differences start to become more apparent when journeys are longer than 500 miles.
A 500-mile upgrade voucher on American Airlines grants eligible elite status holders the opportunity to be in the running for upgrades to the next class of service on qualifying routes
For Gold and Platinum status holders, you can either purchase or be awarded four 500-mile upgrade vouchers for every 12,500 EQM's flown. These can be applied to the sectors members wish to bid for either by phone or online.
On the other hand, Platinum Pro, Executive Platinum and Concierge Key members have an unlimited amount of upgrade vouchers BUT cannot earn them. These members are automatically enrolled into the upgrade pool on all eligible flights they fly on.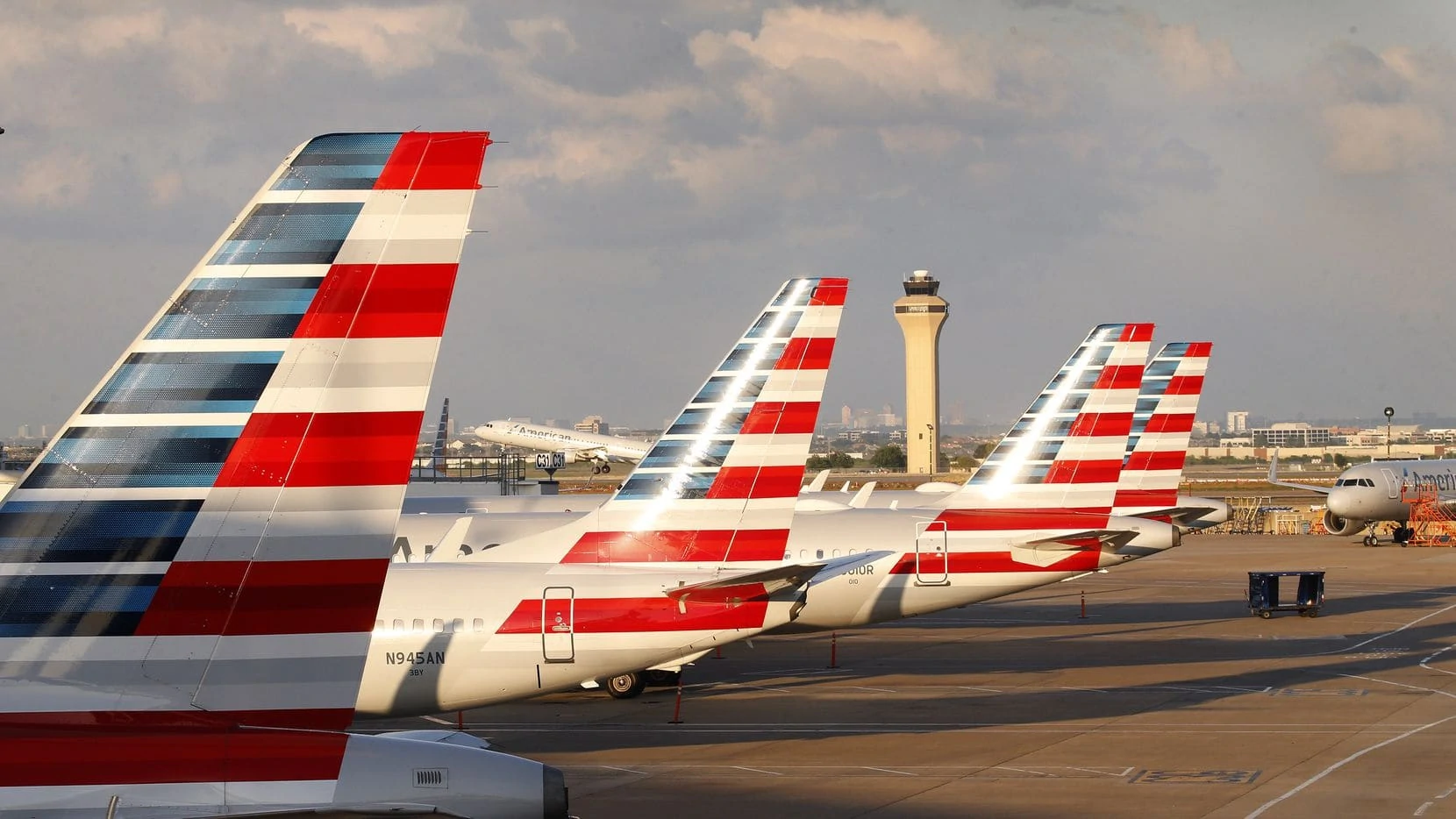 A 500-mile voucher will get you…
Main Cabin to First Class on a 2-class aircraft operating on a domestic route
Main Cabin to Business Class on a 2-class aircraft operating on an international route
Main Cabin to Business Class on a 3-class aircraft operating an international or domestic route
Needless to say, not all flights have 2 or 3 cabin configurations (such as on skinnier regional routes) so 500-mile upgrade vouchers are useless on these flights as there is nowhere to upgrade too.
Furthermore, upgrades are not valid from one premium cabin to another, and unlike systemwide upgrades, you cannot upgrade from the economy into the premium economy. To upgrade from purchased business class to first class on a 3-class aircraft, you will either need to use miles and a cash co-pay; or use a systemwide upgrade if you are either an Executive Platinum or Concierge Key member.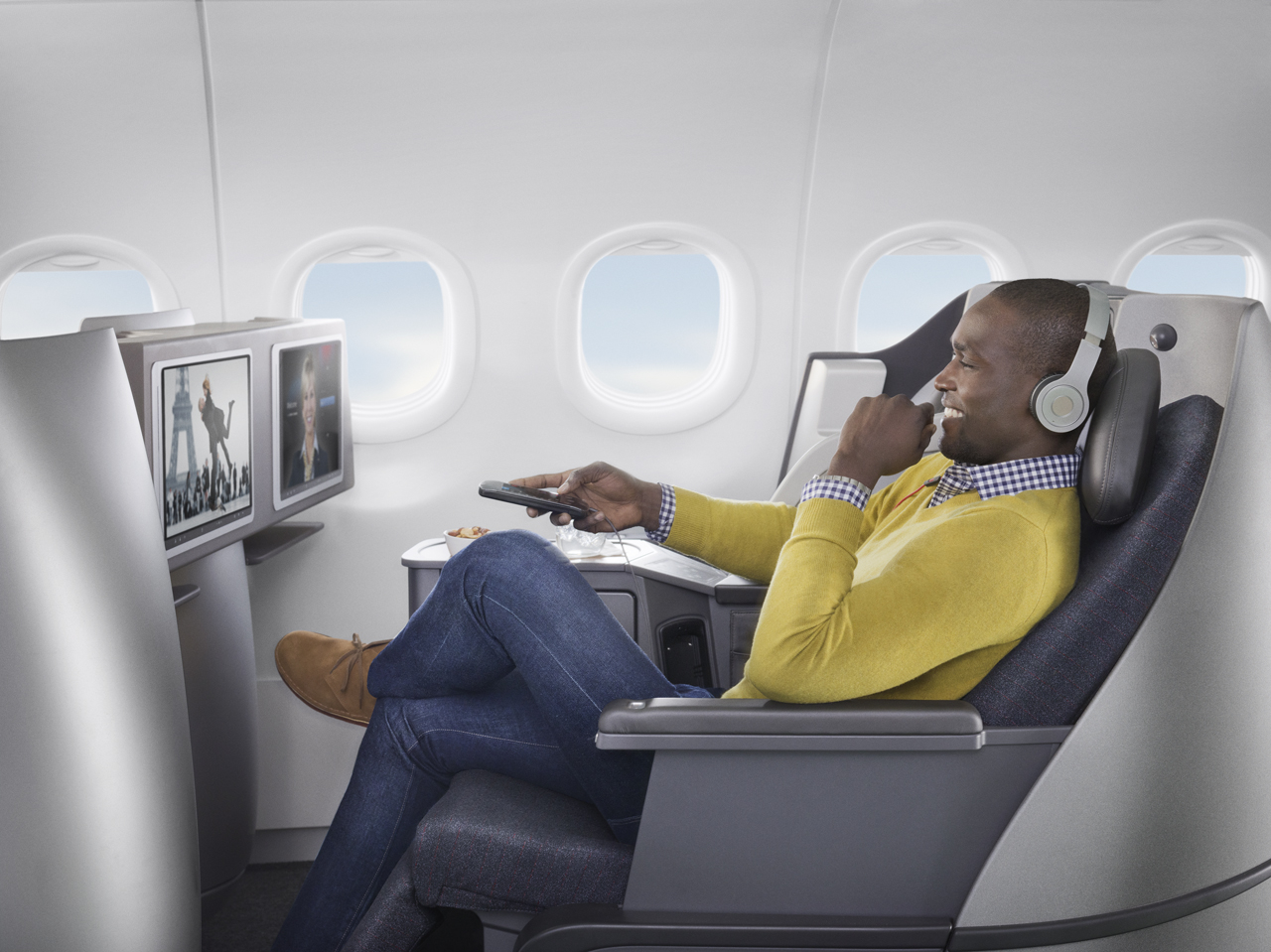 How do you get a 500-mile voucher?
Starting March 1, 2016, American Airlines AAdvantage Gold and Platinum elite status holders will receive four 500-mile upgrades for every 12,500 Elite-Qualifying Miles (EQM) earned – this contrasts with the 10,000 miles previously required before the devaluation. There is no haggling on this point, cross the mark and you get them, miss it by 1 EQM and you'll get nothing. The only exception to this rule is when reaching Platinum Pro for the first time you lose any progress made towards 500-mile upgrades (as you move from a limited to unlimited amount). In these instances, if you do qualify, you can call American to request the vouchers you would have accrued to be credited to your account as a one-off.
The justification for the devaluation was that the revised EQM earnings chart made it easier to earn EQMs. However, it indirectly, and for a lack of a better phrase, screwed you over if you predominantly took economy flights or booked with alternative Oneworld and American Airlines partners.
https://www.aa.com/i18n/travel-info/partner-airlines/qatar.jsp It is what it is, and as a refresher, you will earn between 0.5 and 3 EQM's per direct flight mile depending on the carrier and class of travel. As a rule, will always earn more EQM's when flying in American Airlines premium cabins as opposed to other carriers. On other carriers, the EQM multiplier per mile flown changes subject to the carrier's partnership with American Airlines, depending on whether the carrier is in a Joint Business Venture with American. For example, see how accruing EQM's differ between British Airways (which is in a JBV) and Qatar Airways (who isn't).
The below chart shows the minimum direct flight miles needed to be flown in each fare class to achieve 4 500-mile upgrade vouchers
| | | | |
| --- | --- | --- | --- |
| Direct Miles flown | Booked in | Purchased fares booked in | EQMs per mile flown |
| 4,167 | Full Fare First / Business | F, J | 3.00 |
| 6,250 | Discount First / Business | A, D, I, R | 2.00 |
| 8,334 | Premium Economy | W, P | 1.50 |
| 12,500 | Economy | Y, H, K, M, L, V, G, S, N, Q, O | 1.00 |
| 25,000 | Basic Economy | B | 0.50 |
But On A Map?
To put this into perspective, you would need to do a return trip from San Francisco to Rome Fiumicino (a distance of 6,264 miles one-way or a return of 12,529 miles) in full-fare economy to be able to earn four 500-mile upgrade vouchers in one go.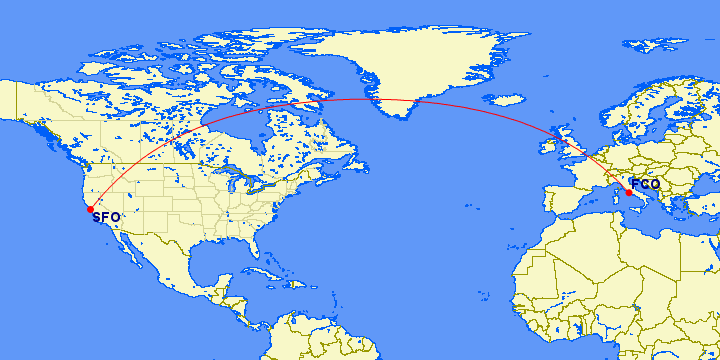 Calculation Is Based-Off An AAdvantage Membership Year
While known to AA elite flyers as it is when their status is reset, it's a good reminder to those unaware that the 12,500 EQM tally is based on the AAdvantage year — which runs from Feb. 1 to Jan. 31, rather than the regular calendar year.
Purchasing 500-mile Upgrades
The other way to get a 500-mile voucher is to purchase a voucher from AA.com, an airport agent, phone reservations, or the Admirals Club for US40 each or redeem 40,000 miles for eight 500-mile upgrades.
US40 isn't bad for an upgrade but remember it racks up as you need a voucher for every 500 miles flown. A typical Miami (MIA) to Washington, D.C. (IAD) flight, which is 920 miles one-way, would cost US80 to upgrade. This flight includes a meal, but not all first class services do so you will need to weigh up the costs to do so.
While purchasing a 500-mile upgrade voucher may look good, it represents significantly poor value. In light of this, there maybe a time where you actually have to purchase some vouchers. American does not actually deduct the 500-mile certificates until your flight departs, so you should be able to request an upgrade without having certificates in your account. If your upgrade clears and you don't have 500-mile upgrades available, you'll need to purchase them at check-in. But keep in mind you should do this early as your upgrade may be given away to someone with enough upgrades in their account if this isn't done promptly.
How Long Before 500-mile upgrade Voucher Expires?
The good news is that 500-mile certificates do not expire. If you want to hoard the vouchers and use them in one go then you can do so without fear of losing out. This extends in so far as even losing your elite status isnt enough to void your vouchers, the only catch is that you must be an elite status member to use a 500-mile certificate and so they'll simply sit in your AAdvantage account until you requalify or get upgraded by association.
What is an Eligible Flight?
Any American Airlines revenue fares, except for Basic Economy fares will be valid, however, 500-mile upgrades are not systemwide upgrades, which can be used on any American flight no matter the destination; A 500-mile upgrades can only be applied to flights within the US or between the US and Canada, Mexico, the Bahamas, the Caribbean, Bermuda and Central America. It should also be said that only Executive Platinum and Concierge Key members can upgrade on award tickets and can upgrade for free on international flights (but that's a different article in-and-of itself).
Each voucher is only good for 500-miles per sector and flights with distances in excess needing to be rounded up to the nearest 500-miles to calculate the required vouchers; a 999-mile flight needs two vouchers, while a 1,001-mile flight would require three.
Furthermore, the vouchers are only applied on a per sector basis in one direction with a maximum of 3 sectors per direction. It is important to note that it is entirely possible to clear one sector but be rejected from another (such as in the case of JFK > DFW > HNL – it is possible to clear the JFK to DFW sector but not the DFW to HNL) this is because the load factors of each flight mean that each flight is taken differently.
Your Elite Status Matters for 500-mile upgrades
On flights over 500-miles, your elite status dictates how likely you are to be upgraded to the front of the plane. According to the airport priority list, known as the PALL, upgrades are presented using the UPG designator. Upgrades are prioritised by the elite status tier of the member, followed by the upgrade instrument and then by the individual circumstances of each member.
What this means is that an Executive Platinum member who uses a 500-mile upgrade has a greater chance of getting an upgrade over a Platinum Pro who uses a Systemwide Upgrade.
What are your odds of getting upgraded?
The short answer, like with most things, is that it depends. Upgrades are capacity controlled and must clear into "R" inventory, which is released by American depending on the capacity of the plane, and the chances first class seats would otherwise go out empty. This inventory is not specifically viewable by the public, and it is an internal process.
American obviously wants the chance to sell as many premium seats as they can so will only advise you that you have qualified for an upgrade as close to departure time as possible to give them the best chance to sell them.
Notification of upgrade Timeframes for 500-mile upgrades
You can expect to be told if you have been selected to upgrade within the following time frames:
AAdvantage Gold: 24 hours before departure
AAdvantage Platinum: 48 hours before departure
AAdvantage Platinum Pro: 72 hours before departure
AAdvantage Executive Platinum: 100 hours before departure
AAdvantage Concierge Key: 120 hours before departure
Upgrades may not clear dot on the hour as they are only indicative times on when you can be told from. For particularly busy flights you may have to wait until you are at the gate before finding out if you are upgraded. What's worse is that if your upgrade isn't confirmed, your ranking can change in a moment notice as someone with higher elite status can jump in and force you further down the list.
The Key signs of a positive outcome
There are a few things to look out for:
Availability is often good on off peak leisure routes. Gold and Platinum member stand a low chance of receiving upgrades for peak time business routes.
Upgrades on higher profile routes, such as JFK-LAX, may be held until closer to the date of departure. This holds true on business routes as well due to the nature of business travellers buying premium tickets last minute.
The emptier the first class cabin, the more upgrades that will be released.
Even if the first class cabin is relatively full, you may still get an upgrade. Especially if economy is oversold they may want to push passengers into first to open space in Economy.
American Airlines phone agents have no control in how upgrades are processed. Furthermore, they have no control as to the release of R inventory seats as this is completely controlled by the revenue management system.
500-mile upgrades not cleared at check-in?
If your upgrade hasn't cleared at the time of checking in, you are moved onto a second list which is for those who have checked in and are on a standby for being upgraded. The upgrade list becomes available to the public within 4 hours of departure and only once you have checked in. If you are on an itinerary with multiple flights, you'll be able to view the list for each flight within 4 hours of each respective segment. If you want to know sooner, an airport agent can view the upgrade list within 24 hours of the flight.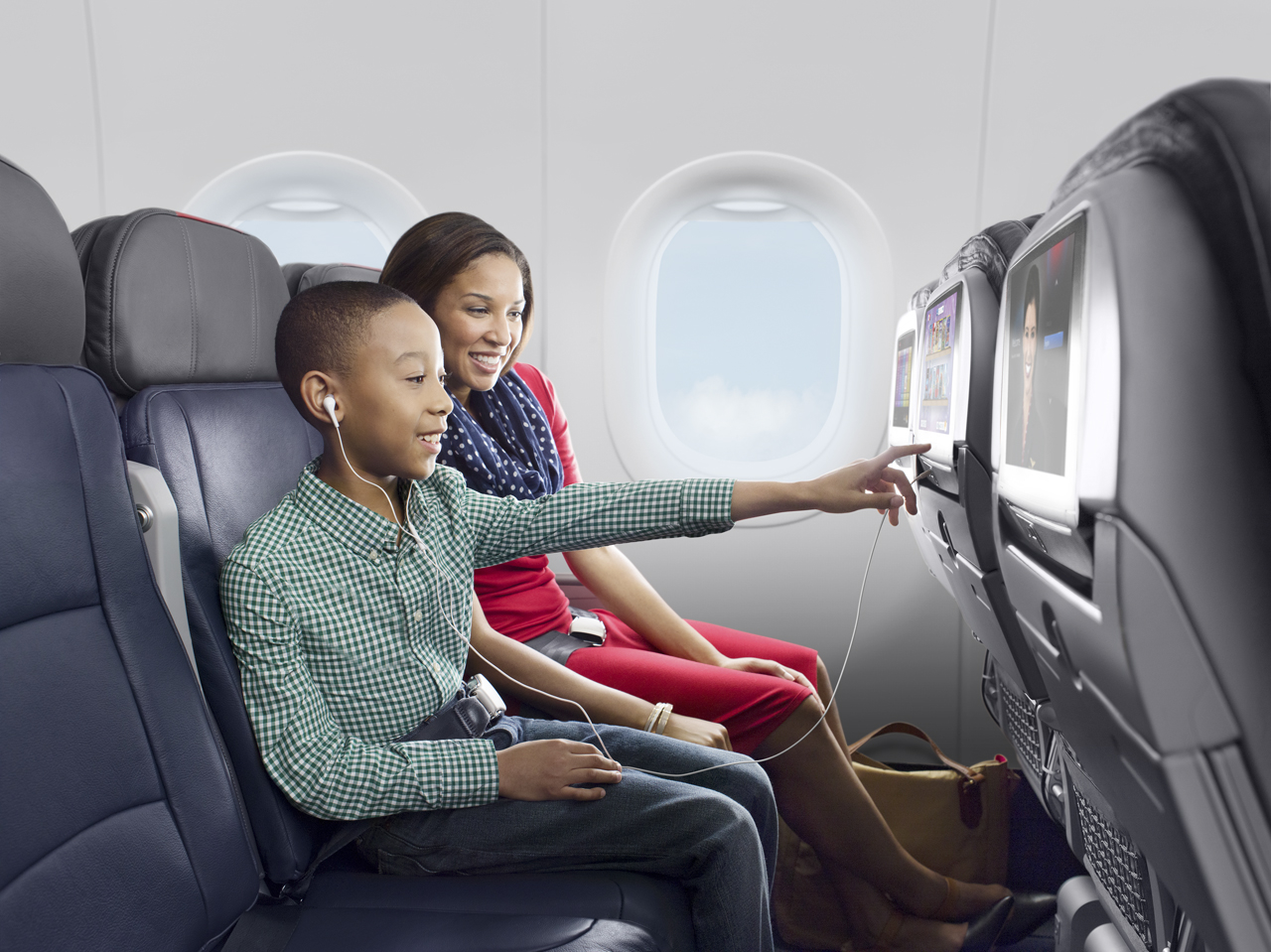 500-mile Upgrades with Companions
All AAdvantage elite members can upgrade a companion travelling with them using 500-mile upgrades. The companion can either be booked on the same reservation as the elite member or if your companion is booked in a different reservation, call Reservations to link the tickets together. If you're travelling with multiple non-elite companions, unfortunately, you'll need to pick your favourite one and call AA to request the upgrade for them.
As per AAdvantage terms and conditions "Non elite status members may only upgrade when they are traveling as the companion to an elite status member". This is because in a single PNR, every member inherits, for the purpose of upgrading at least, the status of the highest elite status holder for that flight. That means if you're flying with someone else who is still an AA elite, and you have 500-mile vouchers in your possession as a non-elite, you can request the upgrade and then have them pull from your own certificate inventory instead of the elite member.
This is important because Platinum Pro, Executive Platinum, and Concierge Key members receive unlimited complimentary upgrades for themselves and don't earn any additional 500-mile upgrades. When they upgrade a companion, they must either purchase additional upgrade certificates or use remaining certificates that may still be in their account from when they were a Gold or Platinum member.
Additionally, your chances are improved in terms of the rankings as both members inherit the highest elite status between them improving their collective odds in achieving an upgrade.
Marking a reservation
An upgrade with a companion only clears where there are 2 upgrade seats available at the same time. If only 1 seat is offered at a given time, the system skips the member and companion and locates the next solo member on the list. To work around this, you need an American Airlines agent to mark the record locator as "Split"; effectively meaning that you are willing to have 1 person be upgraded if a single seat becomes available. The inverse of this is "No Split" where you are indicating that you do not want to separated from your companion, the downside of this is that you may never get an upgrade if only a single seat becomes available at every instance more fare class R seats become available.
In Summary
If you travel frequently with AA its good to know how the 500-mile upgrade vouchers work to maximise the benefits you can get out of your AAdvantage membership. As a member of the program it is a good way to get a little extra with a flight in a premium cabin if you are able to do so, while gold members may not get to ride upfront frequently due to the redemption structure and upgrading per 500-miles is defiantly different from other legacy airlines, its not to say a little extra knowledge can go a long way.