AA's Systemwide Upgrade is one of the most coveted benefits of the AAdvantage program IF you are part of the upper echelon to be able to collect them. It's a fascinating tool, which with minimal restrictions, can be used to upgrade the bearer to the next-highest class of service.
What is a Systemwide Upgrade?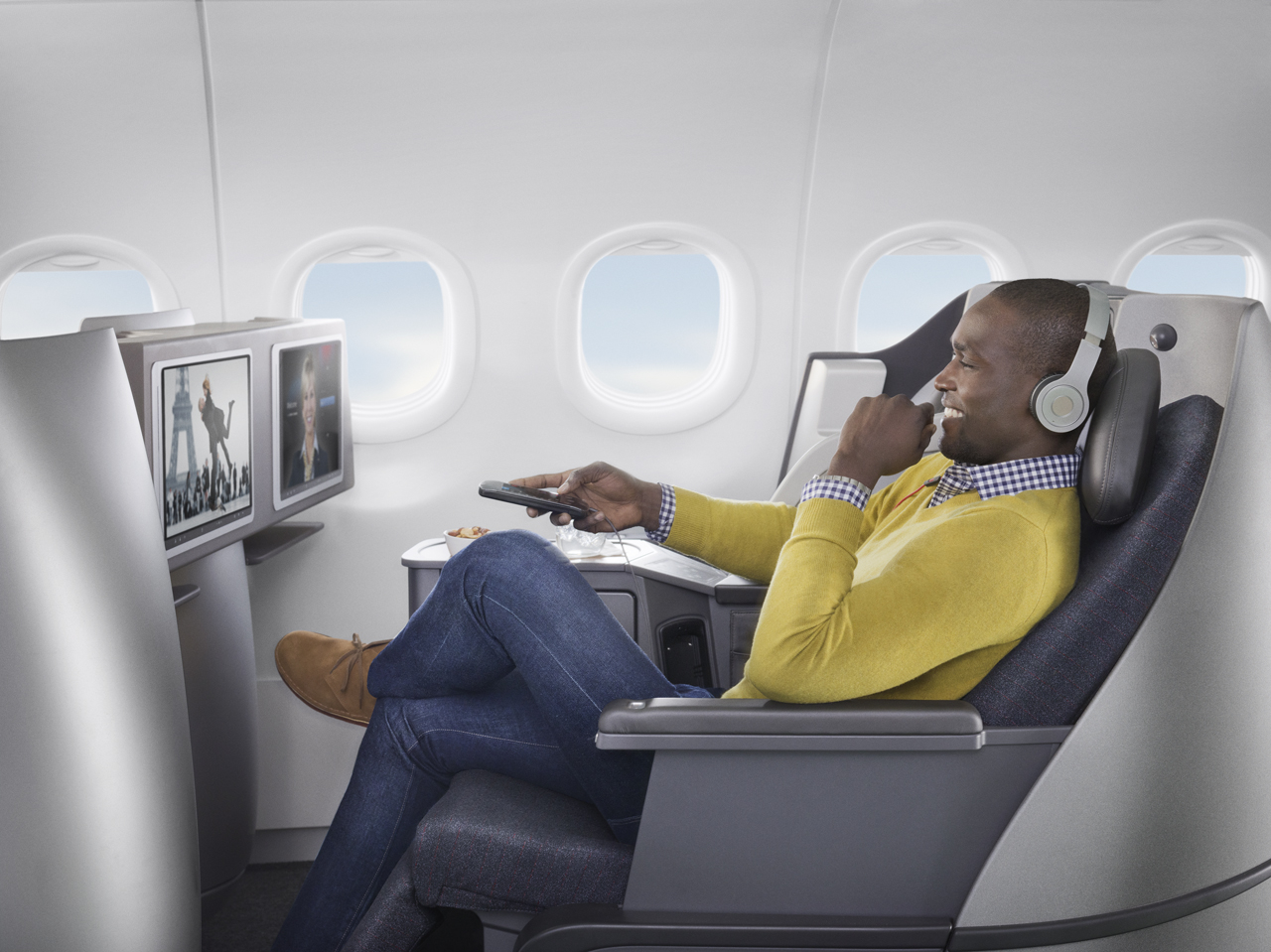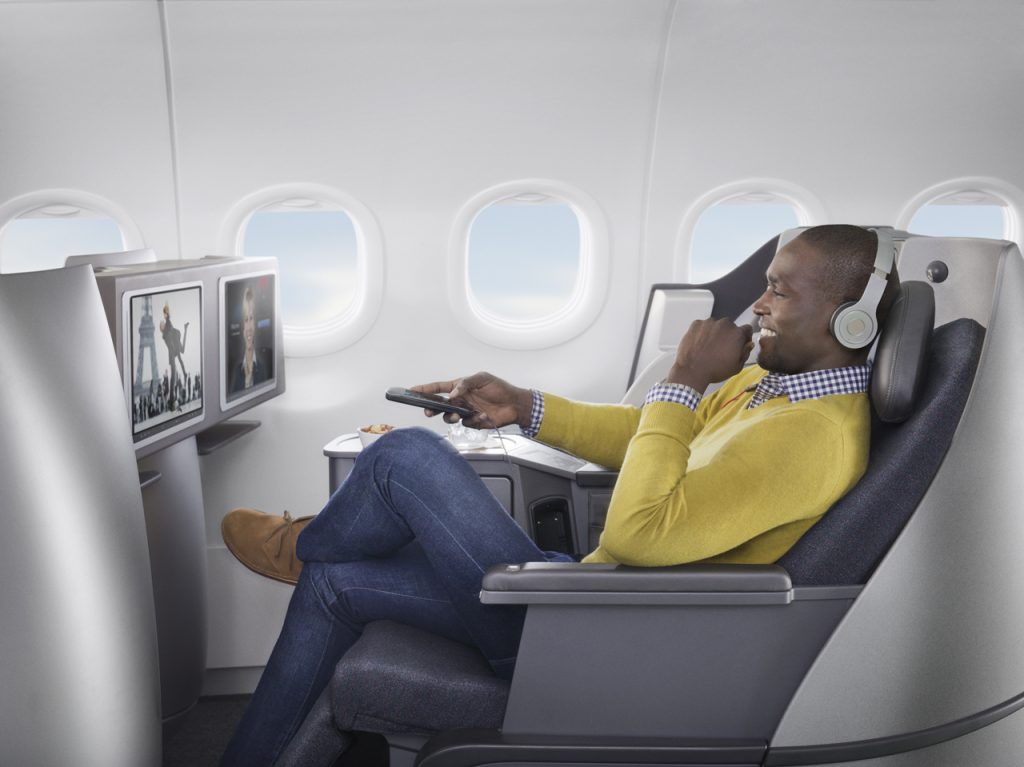 AA's Systemwide Upgrade (SWU or eVIP if you were AAdvantage Elite pre-merger) is one of the many upgrade instruments available to a passenger alongside the 500-mile & Miles Upgrades, Load Factor-Based Upgrades and Cash co-pay upgrades.
In short, the upgrade instrument allows a passenger to upgrade to the next class of service with very few limitations making them very valuable on long haul flights.
The main catch is that to be able to collect such an instrument, the bearer must hold Oneworld Emerald status with the AAdvantage program. Members who are either Executive Platinum status or Concierge Key flyers, with some minor exceptions and restrictions, can upgrade to the next class of service on any route American flies, with no cash co-pay component.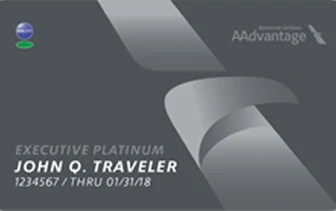 Using a SWU upgrade pushes a passenger from:
Main cabin to first class, on a domestic 2-class flight
Main cabin/premium economy to business class, on an international 2-class flight
Main cabin/premium economy to business class, on an international or domestic 3-class flight
Business-class to first-class on a 3-class configured plane
If you are upgrading from economy to business class remember that an "economy" cabin consists of any economy product excluding Basic Economy BUT including premium Economy.

You can't, therefore, move from Economy to Premium Economy on long haul flights and holding a premium economy is the same as a regular economy ticket in the eyes of System-wide upgrades.
Rules of AA's Systemwide Upgrade
To use a systemwide upgrade a passenger must be on a revenue ticket – A revenue ticket is a cash ticket purchased exclusive of Basic Economy, government or military fares, charters, companion tickets, infant tickets, employee fares and fares ineligible to earn mileage.
AA's Systemwide Upgrade can only be used exclusively for travel on American and American Eagle.
Not only that, but the flights need to both be operated and marketed by American, so a codeshare flight would not be eligible.
The SWU can be applied for upto 3 sectors (legs) of a journey in one direction.
SWU's can be gifted (but not bartered) to another AA member.
SWU's can only be applied over the phone and not via the website or app.
SWU upgrades are valid for 1 year + the remaining time in the current year – for instance, upgrades earned in June 2019 will be valid until January 31, 2021
SWU upgrades journeys must be completed by midnight (CT) of the expiry date.
When you use an upgrade, you always earn frequent flyer miles on the original class of service.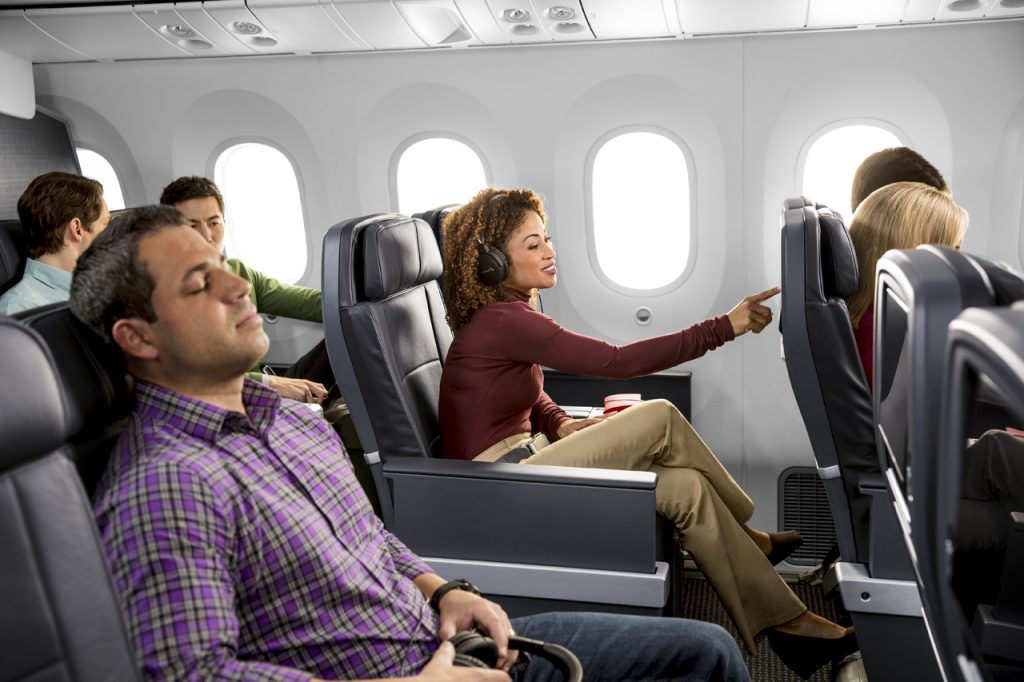 Earning a Systemwide Upgrade
Systemwide upgrades are reserved as a perk of only American's top flyers.
For both ConciergeKey and Executive Platinum members, each member can earn an additional 2 upgrades at 150,000, 200,000 and 250,000 elite qualifying miles (EQMs)
Generally speaking, Systemwide Upgrades are deposited into your account within 48 hours of being earned
1. Executive Platinum
Executive Platinum is the highest of the four published elite status levels and is the only one out of them which is eligible to earn systemwide upgrades.
Executive Platinum status holders earn 4 systemwide upgrades when they qualify or re-qualify for status.
2. ConciergeKey
AA also has one unpublished elite level called Concierge Key (Similar to that of BA's Premier or SAS Pandion Status), the entry requirements for which aren't made public. But what is knows about ConciergeKey is the benefit towards Systemwide Upgrades.
Concierge Key status holders earn 6 systemwide upgrades when they qualify or re-qualify for status.
3. Million Miler
In a membership lifetime, Million Miler's can also earn 4 Systemwide Upgrades for every million miles flown, beyond the 2 million.
Searching for Systemwide Upgrade Availability
there are two effective ways to search for systemwide Upgrades – Through the AA website or through Expert Flyer.
American Airlines Website
The easiest way to look for especially if you are making a booking at the same time.
On accounts eligible for systemwide upgrades, search for the flights that you are interested in and you will see next to the seat map a button for "Systemwide Upgrades". Pressing into it will reveal more information about it.
Expert Flyer
The benefit of having an expertflyer account is your ability to set up reminders for when upgrade seats become available.
To look up an upgrades go Awards & Upgrades > American Airlines and select Class A and or C depending on your upgrade preference.
From there expertflyer will show what flights are available and the number seats available for upgrade.
From there you can create a flight reminder for when (say in the example) you want to see when flight AA38 will have availability in A class for upgrade.
Using AA's Systemwide Upgrade
The great thing about systemwide upgrades are that they can be used on practically every fare class, except "B" for basic economy. This is contrary to many other international airlines which require passengers to purchase a certain class of ticket which are eligible for upgrades (usually cheaper economy fares are ineligible for upgrades).
Applying a Systemwide Upgrade
As a general rule for AA, to upgrade from Economy to First (in domestic) or Economy to Business (whether internationally or domestically) requires fare class "C" in business to be available. To upgrade from Business to First class, fare class "A" needs to be available.
There are two methods when applying a Systemwide Upgrade – apply when booking or apply via waitlist.
To apply a systemwide upgrade when booking, the quickest option is to use the American Airlines website an see what flights have availability and then call into American Airlines to book the flight and apply the sytemwide upgrade at the same time.
The same applies after booking and applying an upgrade retrospectively. while you are unable to apply for an upgrade online, you can see what flight segments are available for upgrade and then call into American Airlines to apply it.
IMPORTANT POINT: You cannot apply a systemwide upgrade online or through the app, as there is no functionality to do so. There is functionality for an Executive Platinum or ConciergeKey member to SEE if an upgrade is available to use, but everyone still needs to call in to APPLY the systemwide upgrade
Waitlisted for A Systemwide Upgrade
Not surprisingly, only a certain number of seats are available for upgrade, meaning that there must be the seat availability to do so or else the other option is put into a waitlist.
If you try to book a flight which has segments not available for upgrade you need to remember that:
Using AA's Systemwide Upgrade on a multi-sector journey where 1 sector has upgrade availability and others sectors do not will deem the upgrade as being used.
Systemwide Upgrades on waitlists can clear at any time however most times upgrades will not be confirmed in advance.
This waitlist is ordered by:
The General Order
Status;

Type of upgrade

;
rolling spend within the past 12 months on American or Oneworld partners.
Type of Upgrade Order
Systemwide upgrades and upgrades using miles
500-mile upgrades on paid tickets
500-mile upgrades on award tickets
As you can infer, systemwide upgrades always take priority when it comes to upgrade order however they do not take priority over elite status. As such, a ConciergeKey on a complimentary upgrade always takes priority over an Executive Platinum on a systemwide upgrade.
Time Limits of Systemwide Upgrades
The rule is that systemwide upgrades expire on the 31st January on the second year that you earn them.
Historically, the official rule was that travel must be complete by the expiration date of a systemwide. However, in 2019 the rule was relaxed allowing members to use expiring Systemwide Upgrades for future travel so long as the upgrade is confirmed prior to expiration.
Tips & Tricks to Using Systemwide Upgrades
Time of request really matters  — Unlike United, American doesn't take into account the fare class of your revenue ticket when deciding the waitlist priority.
Check for an immediate confirmation — You do have the ability to find out if the flight you're looking to book has availability to instantly confirm your systemwide upgrade. 
Check if your route is a business route – if it is a business route then there is a likelihood that many people who are flying it are AAdvantage Elite status holders meaning your chance of applying them will be slim, perhaps try off peak or less congested routes.
Confirm long-haul segments first — If a single segment of your trip is upgraded, your SWU is deemed used. So if you're flying an international connecting itinerary with a short domestic segment, call in and apply the SWU to your long-haul segment first.
Using A Systemwide Upgrade On Another Traveller
A Systemwide Upgrade can also be gifted to any traveller (effectively you are sponsoring their upgrade). This is possible even if the person gifting is not traveling with the user being gifted.
Important to remember that if the upgrade does not clear before the date of departure then the gifted passenger will be put into the waitlist according to their status level.
An important rule to note is that at no time can AA's Systemwide Upgrade be bartered, sold, or traded, and so long as none of these activities occur, the upgrades can be gifted.
But this doesn't stop people from doing it – but you risk your account if you engage with it.
Upgrade Protection
"protection" in this instance means having a seat retained in a premium cabin should a passenger be unable to board a flight due to irregularities such as a cancellation due to mechanical issues.
In this respect American takes the lead as neither Delta or United follow suit with this benefit.
As a fallback, this could prove invaluable if it is required. Should this happen, the rebooking process will show seats in the upgraded cabin and allow for codeshare flights to be selected. However, this is if the upgrade was confirmed prior to the departure date; if the upgrade clears at the gate the ticket will not automatically be reissued at the upgraded cabin and may require gate agent assistance.
Important Factors
It is important to note that by upgrading your ticket from Economy to Business or Business to First you may inadvertently alter the amount of government tax that you are required to pay at the departing and arriving destination.
For example, in the United Kingdom, you maybe required to pay Air Passenger Duty from a reduced rate to a standard rate when upgrading from Economy to Business – a rate change from £80 to £176 or $102USD to $225USD.