Air France runs a pretty simple student discount programme for students heading to or returning from university – or even just going on holiday for that matter.
not surprisingly, the programme is near identical to that of KLM; however, the concept of offering student discounts is pretty self-evident (to build long-term loyalty for the future) and is not unique. Airlines like Ryanair which operates in the same regional market, or neighbours Virgin Atlantic and British Airways too have student programmes too (albeit not as good) and a whole host of other airlines also have student programmes that are worth checking out.
But the key takeaway is that, unlike some other programmes, however, the student programme by Air France is open to all students so long as they can show a valid student card or university acceptance letter.
But remember that with the student discount they may not be cheaper than booking a basic economy ticket outright so it is worth looking to see if the extra cost is worth paying for.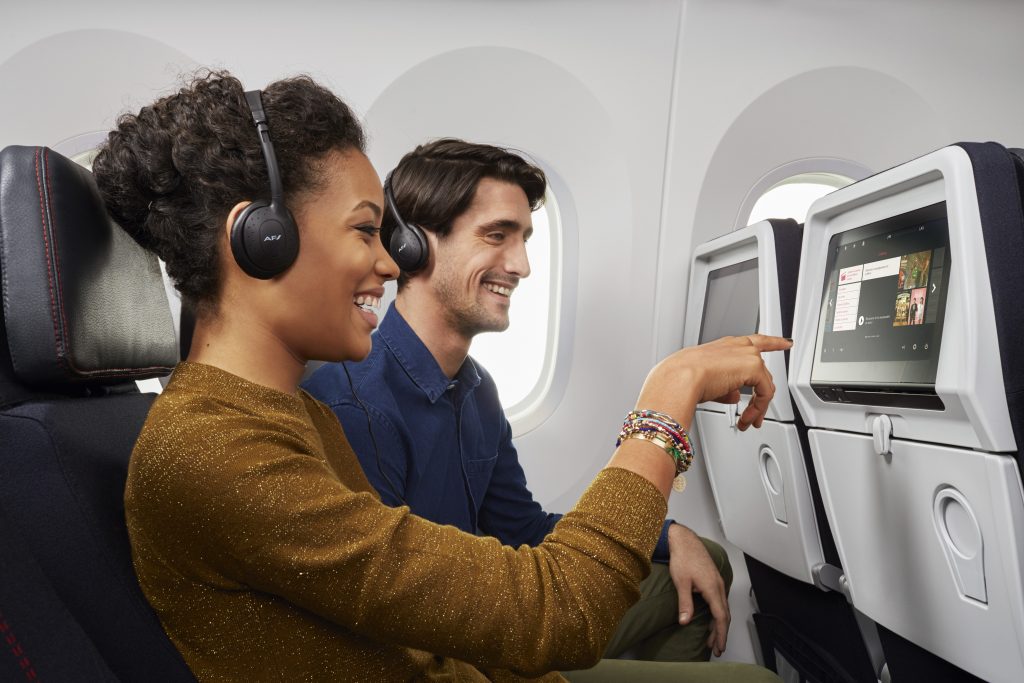 What's On Offer
With Air France, journeys can be booked for either a one-way or a return trip and you get:
More baggage allowance: 2 checked baggage items (23 kg per item)
One more extra checked baggage saves you from worry when you pack your luggage. For more information on baggage, please refer to our baggage overview.
Increased flexibility: 100% changeable and refundable
You can postpone your trip for any reason, request a refundable voucher if you no longer wish to travel or get a refund if your flight has been cancelled. For more details, please refer to the airlines webpage of flexible booking policy.
Difference between Student and Youth Fares?
While Air France's student discount fares are the focus of this article, its a good time to highlight the fact they also have a "Youth Pass" that offers reduced fares for young people between 12 and 24 years of age inclusive (among a few other discount passes as well). The difference between the two seems to be that they do not include luggage and also remove the requirement to show any form of student ID, rather you have to complete all trips before your 25th Birthday.
If you think you will be flying Air France more often then you may want to invest in their "Youth Pass".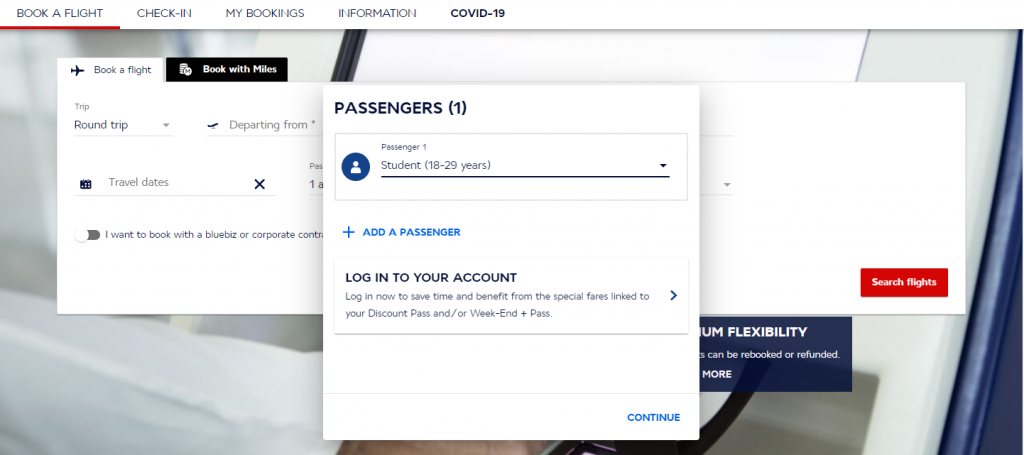 Headline Terms and Conditions
The key things to note are:
You have to be between 18 and 29 years old.
You have to be a full-time student enrolled in an educational institution.
Student fares are only available in Economy Class.
Student fares might not be available on all flights and for all destinations.
Again, if it wasn't self-evident, make sure to bring your passport and your student ID (or confirmation letter if you have just enrolled on a university programme). These documents will be checked at the airport, during check-in or boarding, and therefore without this, you will be required to pay full price.