Seattle-based carrier Alaska Airlines just announced Flight Pass, a subscription ticketing program that will allow West Coast travellers access to 100 daily flights between 16 cities for as low as $49 per month.
The subscription service will allow members up to 24 flights per year across three states in the western USA for a flat rate. Alaska claims subscribers will get lower than average fares on eligible flights.
Alaska Airlines' subscription service comes as a majority of Americans are planning domestic travel in 2022, particularly to warm-weather and beach destinations.
The plan allows travellers to lock in main cabin fares for a full year, potentially a good deal in an environment where airfares have been predicted to rise 7% per month.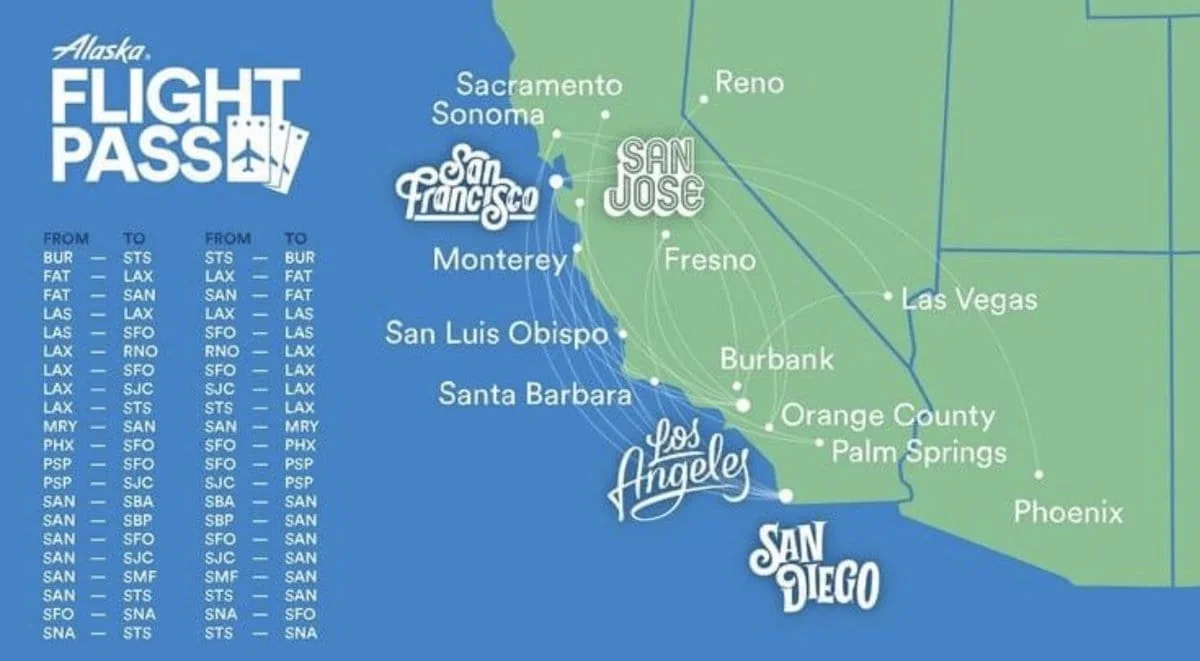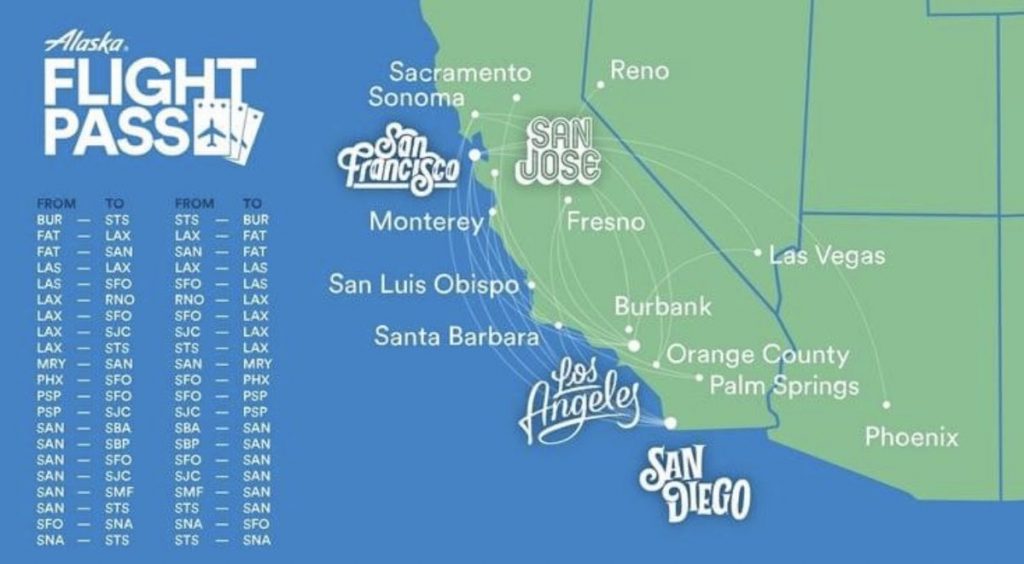 About Alaska Airlines Flight Pass
Flight Pass is focused on travel within California and popular neighbouring spots. Alaska Airlines has been betting big on California in recent years, building its presence in locations like San Francisco to cater to a growing regional and long-haul market.
With Flight Pass, travellers commit to a full-year subscription and can buy into one of two plans – one for travellers searching for value, and the other that offers the most flexibility.
The Cost Between The Two Plans
The standard Flight Pass plan, which requires booking at least 14 days before travel, starts at $49 per month. Meanwhile, the Flight Pass Pro plan, which allows same-day booking up to two hours before departure, starts at $199 per month. The only difference between the two main plans is the time restrictions around the advanced booking period.
Both annual plans allow flight bookings to be made up to 90 days in advance.
In each plan there are three tiers are broken down as followed:
In the most economical tier, members will have access to one round-trip flight every two months—or six flights per year
For the middle tier, members will have access to one round-trip flight every month—or 12 flights per year
The top plan will see members have access to two round-trip flights every month
| | | | | | | |
| --- | --- | --- | --- | --- | --- | --- |
| Plan | Flight Pass | Flight Pass | Flight Pass | Flight Pass Pro | Flight Pass Pro | Flight Pass Pro |
| Monthly subscription fee | $49 | $99 | $189 | $199 | $399 | $749 |
| Roundtrip credits received per month | 0.5 | 1 | 2 | 0.5 | 1 | 2 |
| Subscription cost per trip | $98 | $99 | $95 | $398 | $399 | $375 |
| Credits received per year | 6 | 12 | 24 | 6 | 12 | 24 |
The only difference between the two main plans is the time restrictions around the advanced booking period.
How The Plan Works
Upon signing up to Flight Pass, subscribers will receive credits deposited monthly or bi-monthly into their accounts.
If you are in California, you'll want to study the route map of available flights to make sure the flights fit your needed travel itineraries.
Individuals purchasing the entry-level "Flight Pass" and "Flight Pass Pro" will need to wait until they earn a full credit (every other month) before making a redemption.
Upon booking an itinerary, an additional fee that's just $0.01 on most flights will be requested, except for those that may require "an additional premium access fare", plus required taxes and fees that are typically $14.60 per trip.
Besides the booking process, Flight Pass passengers are booked into the same fare class of service Alaska Airlines normally provides, including main cabin seat selection (customers can select a premium class seat for an extra fee), no change fees, and earned miles on every flight, which can still be redeemed like other miles on the carrier or its Oneworld alliance partners. All seats have USB and power outlets, as well as Wi-Fi that's 20 times faster than normal speeds, allowing access to its in-flight library of more than 500 movies and television shows.
What's more, is that there are no blackout dates to worry about.
Changing Or Cancelling A Flight Pass Booking
In practice, it is possible to change a Flight pass booking but there are a few rules – I have talked about it more in this article.
In short, they are possible so long as they fall within the date of the booking or else the credits get transferred into Alaska Airlines Ewallet.
Who Would Benefit From Alaska Airlines Flight Pass?
Seeing who will benefit from this is an interesting question in its own right. the carrier needs people who can somewhat commit to travelling and sign up to take either 6, 12, or 24 trips a year.
Still, there are fifty million people living in California, Arizona, and Nevada, so Alaska has clearly identified a substantial target market.
On one end, college students flying between home and school and on the other frequent business travellers would be two obvious markets. Another demographic which may also benefit would be the work-anywhere types, a growing phenomenon in the pandemic era.
If you don't live in one of those three states or are very specific about the flight times and dates you need to travel, then maybe the savings aren't worth the hassle.
Factoring The Downsides Of The Plan
Subscribing to the Flight Pass at either level and frequency could make a smart money move for certain travellers. But there are considerable downsides to weigh too, For instance:
You're locked in for a year. Purchasing a pass requires a 12-month subscription, and it can't be cancelled prior to the end of the annual term. Note that you'll need to call to cancel your pass before the end of the year. Otherwise, it'll auto-renew.
Unknown actual fare costs. The airline is vague about how many of the eligible fares will actually be available to book for $0.01. This could spell inconvenient flight times for travellers, forcing you to pay a bit extra every time you book to fly at your preferred time of day.
Credits expire.

The one big caveat is that the booking credits do expire and must be booked for a flight within 90 days before the next set of credits will be deposited

. If the credits haven't been used at the time the next credits are added, then they'll be forfeited. The carrier has emphasised that"the expiration date is not the date by which a ticket must be flown." As such, subscribers need to keep on top of their bookings which is key to make the pass worthwhile.
You can only fly Alaska (Horizon Air, or SkyWest Airlines in certain cases). If you're a price sensitive traveller without loyalty to a specific airline, being tied to a single brand could mean sacrificing one-off savings by flying another airline.
The psychological toll. Much like the pressure to maximize every travel credit card credit, having a Flight Pass subscription may put you in the position of feeling like you need to take unnecessary flights to get the full value.
You cannot transfer the pass – per the terms and conditions, the individual specified at sign-up is the only person authorized to use this membership.
All reservations must be roundtrip tickets. One-way tickets are not permitted.
Trips must be between two airports. Only nonstop flights may be selected; no connections are permitted.
You cannot break the trip up. if you wanted to break the trip up and build in a stopover or use an open jaw itinerary you are unable to as these are not permitted.
Is There Anything New To This?
Well not really, but it is more of a case that the concept has been tried by many airlines, is that it's just a new concept for North America.
Is This New Territory For Alaska Airlines?
Well no.
The airline already has a regional membership initiative in place in another of its key markets. Its Club 49 program offers benefits to Alaska residents, offering them perks when travelling to, from or within the state. Those parts of the members have discounts on flight tickets, cargo shipping, and are provided with two free checked bags.
Additionally, and while not provided directly by the airline, Gogo Air, one of the leading in-flight internet providers has a subscription model with Alaska Airlines to provide rolling inflight data to subscribers.
Is This Anything New For The American Aviation Industry?
Unfortunately, not.
Airlines have innovated around this idea for some time. Within the USA, take JetBlue with its now-defunct program called "All You Can Jet". It was a heftily priced program ($599 a month) that included unlimited flights to all 56 of the domestic and international destinations that the carrier serviced. The airline received such high demand for the pass that they closed the program to new members shortly after its launch to ensure that those who initially signed up would have ample flight availability.
This was again spun from the likes of American Airlines' AirPass which is a membership model around prepaid travel – albeit the price of an AirPass membership is completely different to what is on offer by Alaska Airlines – if not to compare how two Oneworld members have tackled subscription models.
What's more, American Airlines has had a long-time offering of subscription access at its Admirals Club Lounges and Delta Airlines has its Skymiles Select subscription service that allowed members to gain some perks including early boarding, drink vouchers, luggage tags, and more.
Is This New For The Aviation Industry As A Whole?
Again, No.
Other carriers internationally have run programs, take:
There have also been similar attempts to lock passengers in with cheaper-ish tickets. A notable one is Air Canada with its Flight Pass. Many airlines have opted to use third parties (Option Town does come to mind) but have seen mixed results with British Airways dropping the scheme while Singapore Airlines have adopted it.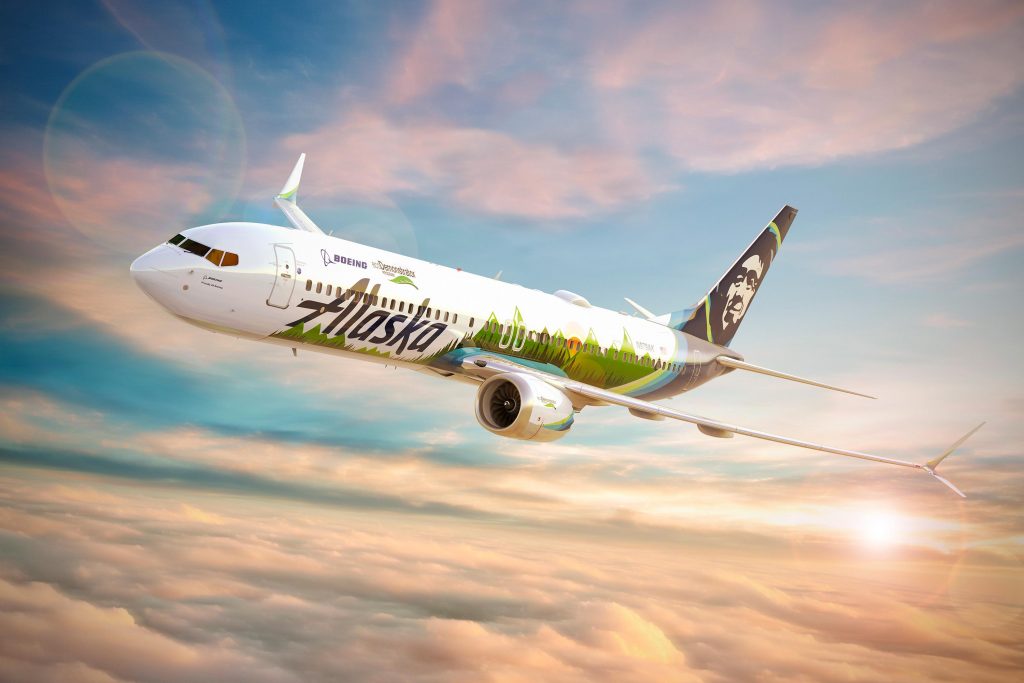 Conclusion
The devil is in the details with deals like this. People won't pay if the value isn't there.
At first glance, it seems like the "Flight Pass" offers a compelling value but you need to be able to make the trips.
Alaska has not necessarily added anything new to the table but it will be interesting to see if Alaska can lock in the brand loyalty as the country (and the aviation industry for that matter) moves further and further out 'pandemic mode'