Air France Chauffeur Service offers premium passengers a convenient and luxurious transportation option to and from the airport. This comprehensive guide will cover the ins and outs of the service, including who can book it, limitations or requirements, and comparisons against other airline chauffeur services.
---
---
What is Air France Chauffeur Service
Air France has partnered with Hertz DriveU to provide chauffeur services to its passengers. Hertz DriveU is a private chauffeur service offering seamless, high-quality airport transfers. This collaboration ensures Air France customers have a comfortable and hassle-free experience when travelling to and from the airport.
Who Can Book Air France Chauffeur Service
Air France Chauffeur Services are only available to La Première passengers, the airline's first-class service. As part of the La Première experience, passengers receive personalized services, including the chauffeur service.
For passengers who are not flying La Première, Hertz DriveU service can still be booked separately at an additional cost. Visit the Hertz DriveU website for more information on booking the service outside of La Première.
Limitations or Requirements to Book the Chauffeur Service
To book a complimentary Air France Chauffeur Service, passengers must be flying in La Première class.
The service is complimentary within a 40 km radius of Paris-Charles de Gaulle airport and within a 30 km radius of Bordeaux, Lyon, Marseille, and Nice airports. Outside of this radius, the cost is at the customer's expense. The service is not available for transfers within the airport zone.
Passengers can book their driver by telephone, up to 6 hours before the transfer, by calling their exclusive La Première number.
Comparing Air France Chauffeur Service
There are several airlines offering chauffeur services to their premium passengers. Here's a comparison of Air France's Service with similar services provided by other airlines, focusing on factors such as vehicle range, destination coverage, and booking requirements:
Vehicle Range: All services, including Air France, Emirates, Turkish Airlines, and Air China, offer a range of luxury vehicles for their passengers, ensuring a comfortable and stylish airport transfer experience.
Destination Coverage: Emirates offering has the most extensive destination coverage, serving more destinations worldwide than Air France, Turkish Airlines, and Air China. Air France offers chauffeur service in select cities in France, while Turkish Airlines and Air China have more limited destination coverage.
Booking Requirements: All four airlines offer chauffeur services to their first-class passengers. However, Air China has specific eligibility requirements based on fare classes and PhoenixMiles membership status.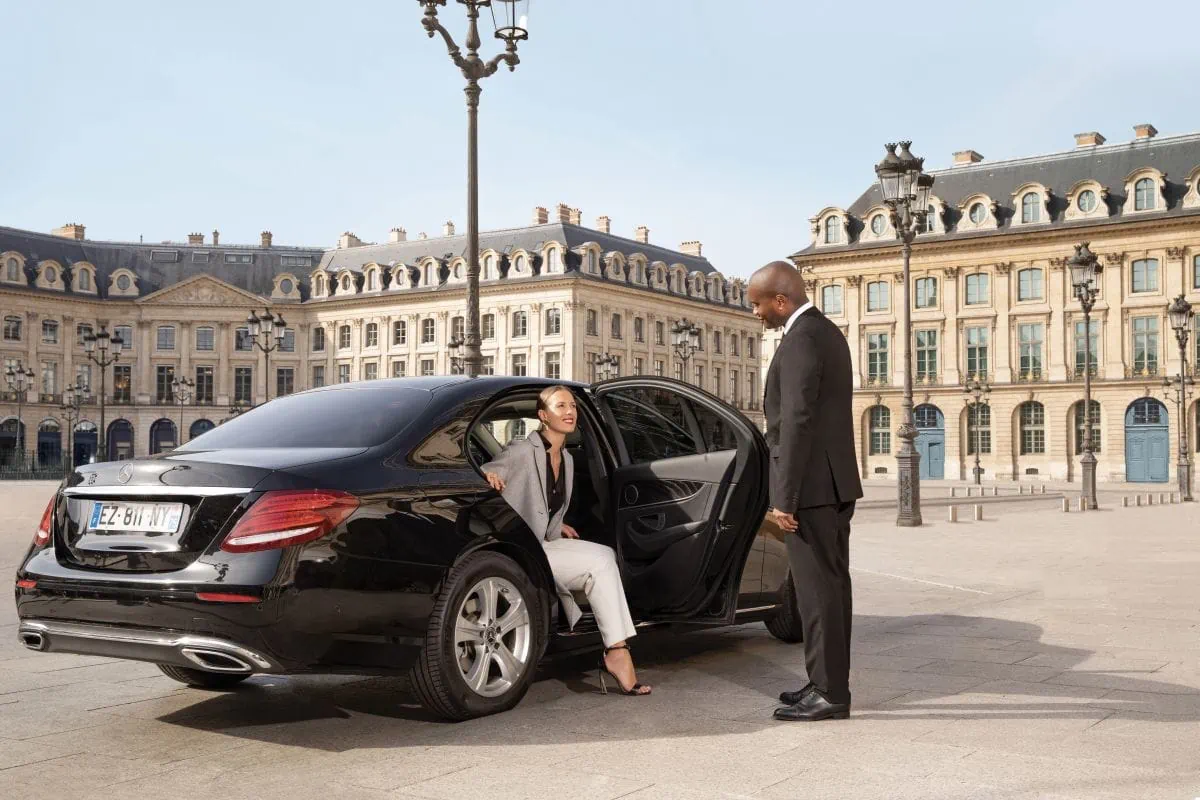 Conclusion
Air France Chauffeur Service, in partnership with Hertz DriveU, offers La Première passengers a luxurious and convenient transportation option for airport transfers. Although there are limitations and requirements for booking the service, it adds an extra level of comfort and convenience to the premium travel experience.