Southwest Airlines is a popular low-cost carrier in the United States known for its no-frills approach to air travel. The airline has recently expanded its in-flight services to include Wi-Fi, providing a convenient option for passengers to stay connected while flying. In this article, we will explore the various aspects of Southwest Airlines Wi-Fi, including which planes have Wi-Fi, how much it costs, what speeds to expect, and how it compares to other airlines' Wi-Fi offerings.
---
---
Which planes have Wi-Fi on Southwest Airlines?
Southwest Airlines has been steadily upgrading its fleet of aircraft with Wi-Fi capabilities in recent years. As of 2023, all of Southwest's Boeing 737-700 and 737-800 aircraft have been equipped with Wi-Fi, making it available on nearly all of Southwest's domestic and international flights.
Southwest Airlines has two Wi-Fi providers: Viasat and Global Eagle. Viasat is responsible for providing Wi-Fi on the airline's Boeing 737-800 aircraft, while Global Eagle provides Wi-Fi on Southwest's older Boeing 737-700 planes. Regardless of the provider, passengers can expect a fast and reliable Wi-Fi connection that makes browsing, streaming, and checking email possible in-flight.
In addition to offering high-speed internet access, Southwest Airlines also offers "gate-to-gate" connectivity, meaning that customers can use their devices from the moment they board the plane until the moment they disembark. This includes during takeoff and landing, which is typically not allowed on other airlines due to safety concerns.
How much does Southwest Airlines Wi-Fi cost?
Southwest Airlines offers in-flight Wi-Fi at an affordable price. Passengers can choose from different internet plans according to their needs. The airline offers Wi-Fi access for a flat fee of $8 per device per day. This means that once you pay $8, you can access the Wi-Fi on your device for the duration of your flight, regardless of how many hours you fly. You can use Wi-Fi on your laptop, tablet, or smartphone.
Southwest also offers monthly subscription plans for frequent flyers. The airline's monthly subscription plans include a $49.99 plan for unlimited Wi-Fi access for one month, and a $69.99 plan for unlimited Wi-Fi access and messaging on one device for one month. Southwest's monthly subscription plans are an excellent option for business travellers or frequent flyers who take many flights in a month.
It is worth noting that the Wi-Fi fees are non-refundable, even if you experience poor connectivity. This is because the airline cannot guarantee internet connectivity due to potential satellite interference, weather-related issues, or other unforeseen circumstances that may arise. However, Southwest has an excellent reputation for providing a reliable Wi-Fi service, so passengers are unlikely to encounter any significant issues.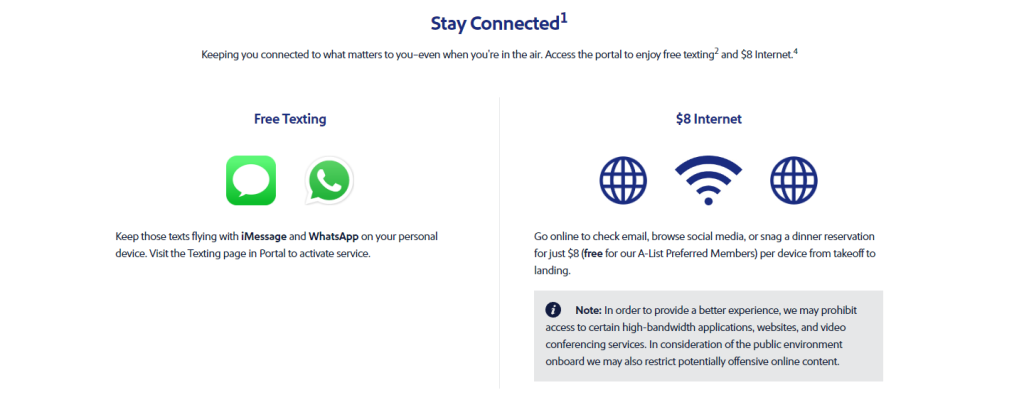 What speeds should I expect on Southwest Airlines Wi-Fi?
Southwest Airlines Wi-Fi offers two-speed options: standard and enhanced. The standard speed option allows users to browse the internet, check email, and use social media, while the enhanced speed option offers faster connectivity and the ability to stream movies and TV shows. However, it's worth noting that even with the enhanced speed, Southwest's Wi-Fi is not meant for heavy usages, such as downloading large files or streaming high-quality videos.
In terms of actual speed, Southwest's Wi-Fi is relatively fast for in-flight Wi-Fi, with download speeds of up to 30 Mbps and upload speeds of up to 6 Mbps. However, the speed can vary depending on a variety of factors, such as the number of users on the flight and the strength of the signal. Southwest Airlines recommends using the standard speed option if you are only planning on browsing the web or checking email, while the enhanced speed is better suited for streaming video content.
It's important to keep in mind that Southwest Airlines Wi-Fi is still subject to the limitations of satellite internet technology. This means that the Wi-Fi signal can be affected by weather conditions, turbulence, and other factors that are out of the airline's control. Additionally, the speed and reliability of the service can vary depending on the specific aircraft and the type of satellite technology it uses.
Are there any special benefits to Southwest Airlines Wi-Fi?
One significant advantage of Southwest Airlines Wi-Fi is that the airline does not restrict access to certain websites or applications. Passengers can access any website or application they wish, including popular streaming services like Netflix and Hulu. This makes Southwest Airlines a great option for passengers who want to catch up on their favorite shows or movies while flying.
Additionally, Southwest Airlines Wi-Fi offers an easy-to-use portal that allows passengers to access the internet quickly and easily. The portal is accessible on any device with a web browser, and passengers can easily connect to the Wi-Fi network by entering their name, email address, and confirmation number.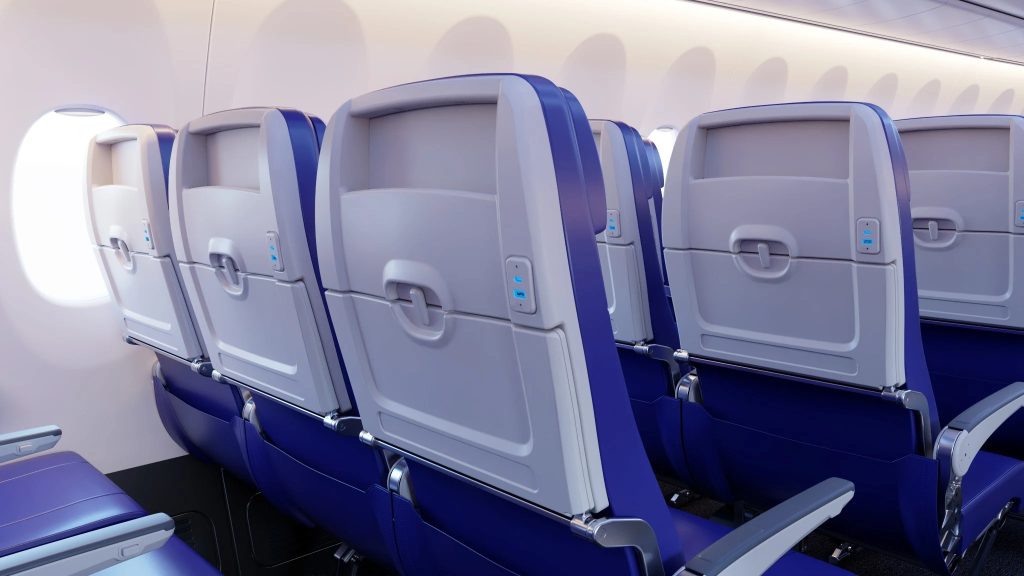 Is there a way to get Southwest Airlines Wi-Fi for free?
Southwest Airlines provides Wi-Fi services on board its flights for a fee. However, there are a few ways you may be able to access the Wi-Fi for free. Southwest Airlines sometimes offers promotions where passengers can get free Wi-Fi for a limited time.
Additionally, if you have A-List status with Southwest, you may receive a free Wi-Fi access code each year. Business Select customers also receive a complimentary Wi-Fi access code for use on their flights.
If you have a Southwest Airlines credit card, such as the Rapid Rewards Priority Card or the Rapid Rewards Performance Business Card, you may also be eligible for free Wi-Fi. Cardholders may receive up to 365 Wi-Fi credits per year, which can be redeemed for in-flight Wi-Fi.
Conclusion
In conclusion, Southwest Airlines has made significant efforts to provide its customers with fast and reliable Wi-Fi service on many of its flights. With partnerships with Viasat and Global Eagle, they have managed to offer a strong and consistent connection with the majority of its fleet, including its 737-800, 737 MAX 8, and select 737-700 aircraft. With "gate-to-gate" connectivity, customers can enjoy Wi-Fi access throughout their entire flight, from takeoff to landing. Additionally, while Wi-Fi access is not free on Southwest, the airline offers a variety of affordable plans that cater to customers' needs. The company's dedication to quality, affordability, and accessibility has contributed to its reputation as one of the best airlines for in-flight Wi-Fi in the United States.