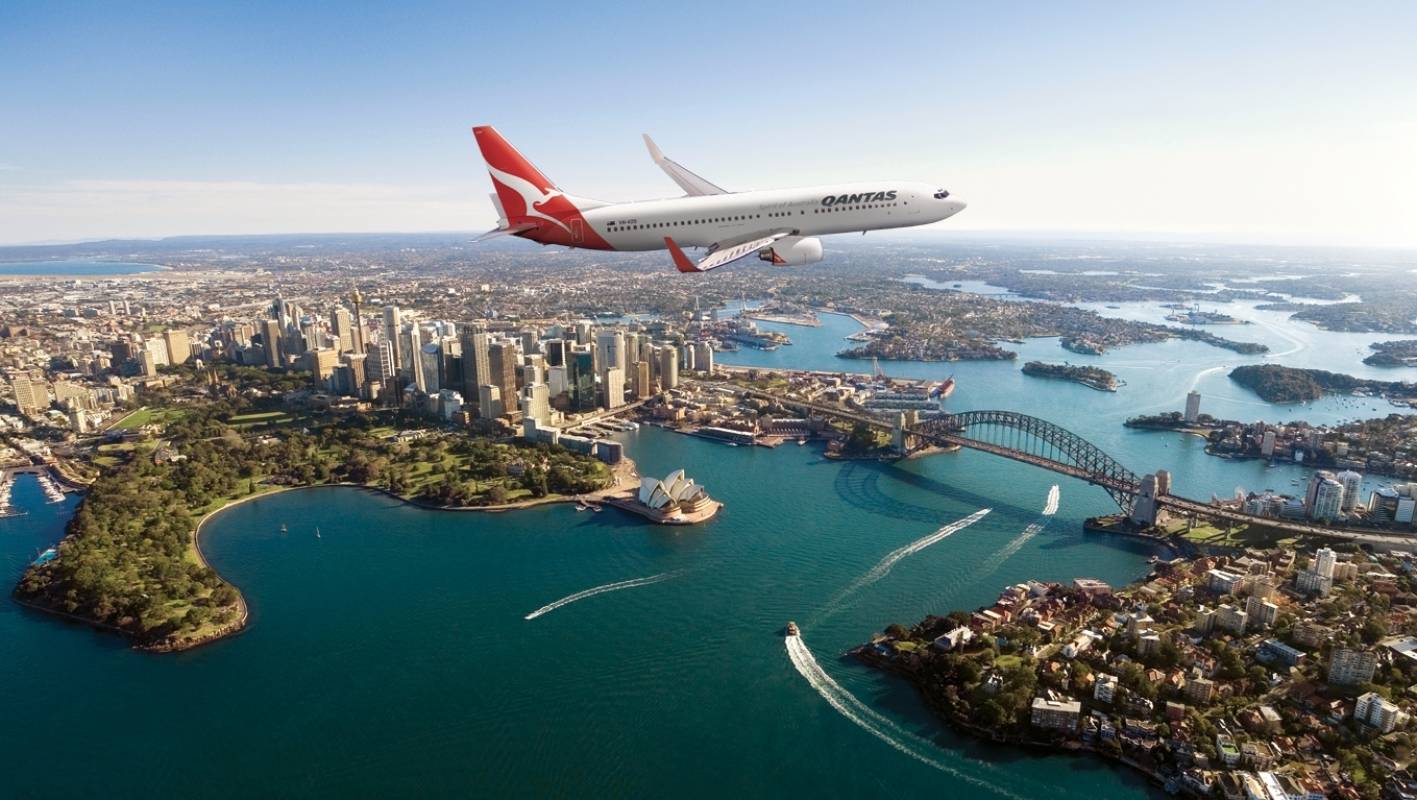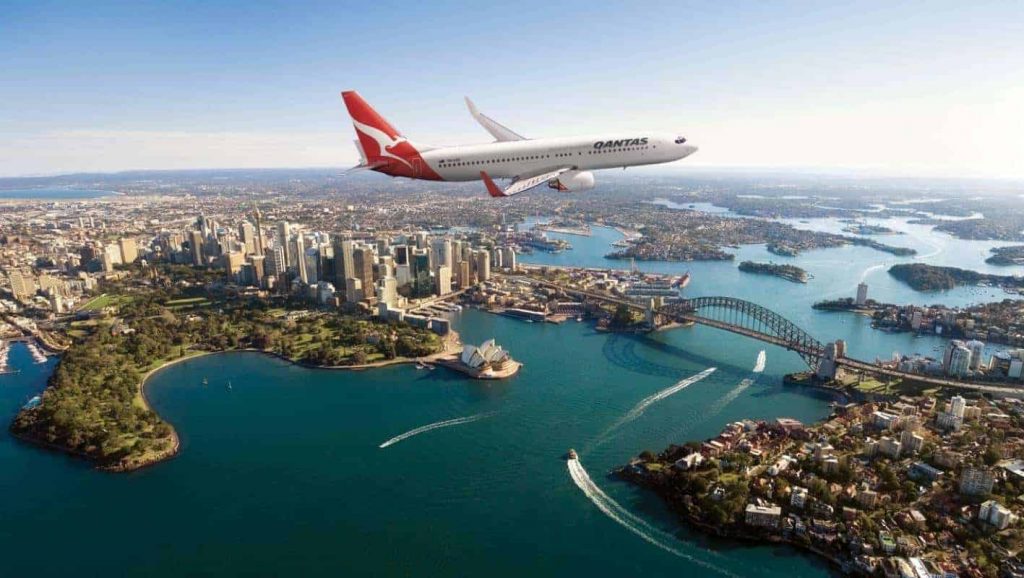 About Qantas & Frequent Flyer
Qantas is one of the world's longest-established airlines and is the only Australian airline in any global airline alliance.
Qantas Frequent Flyer is, by no surprise, the most popular frequent flyer program in Australia, starting in 1987 and growing to almost 12 million members today.
Qantas Frequent Flyer Basics
FFP
FREQUENT FLYER
Quantas' Frequent Flyer Program is aptly called Frequent Flyer.

In every Oneworld Frequent Flyer account two currencies are collected simultaniously Status Points which determines your status level and Reward Currencies which can be exchanged.
SPS
Status Credits
Status Credits is the name given to Qantas' Status Points System.

The number of Status Credits held is used to calculate your elite status tier. In general, the more Status Credits you accrue the higher your elite status tier.
ARC
Qantas Points
Qantas Points is the name of the Airline Reward Currency used by Qantas.

A points-based reward scheme used by the airline which can be exchanged for reward seats, flight upgrades and travel-based experiences.
Oneworld Sapphire
Qantas Frequent Flyer Gold is equivalent to Oneworld Sapphire status and you will receive similar benefits when flying with other Oneworld Alliance members.
At least 12 Months
A membership year lasts for no less than 12 months expiring at the end of the membership year the following year.

A Membership Year' commences on the first day of the month of the Member's Anniversary Month and concludes on the last day of the Anniversary Month the following year.
Soft Landing
If you do not reach the required the Status Credits to re-qualify and retain your Qantas Frequent Flyer status, in the following membership year you will drop a status tier until you eventually reaching Qantas Frequent Flyer Bronze.
FREE For Most
Qantas is one of the few airlines in the world to charge a fee for joining its frequent flyer program – or to be more precise: Australians and New Zealanders have to pay to join. The rest of the world gets in for free.

For the unfortunate, the cost is $99.50 for Australians and $60 for New Zealanders to get the Bronze Card.
There is no other use for Status Credits other than setting your elite status; they cannot be spent.
How to Collect Status Credits
When you travel with Qantas, a Oneworld partner airline, its subsidiaries, or in some specific cases non-Oneworld member airlines you earn Status Credits with which you can use to achieve higher levels of elite status and unlock different rewards as you do.
The Frequent Flyer Bronze membership is the most basic and available to everyone and does not come with any benefits except the ability to earn Status Credits and Qantas Points. Silver, Gold, Platinum and Platinum One status are earned and come with a varying degree of benefits.
Moving up the ladder within Qantas Frequent Flyer is completely dependent on the number of Status Credits accrued within a given year, and unlike Qantas Points, expire after a set time – in this case, Status Credits expire at the end of your membership year.
Status Credits can only be earnt by actually flying, not by signing up to credit card deals. There is no other use for Status Credits other than setting your elite status; they cannot be spent. The general rule is that they are usually based on the distance of the flight and the fare class you are travelling in.
Qantas Frequent Flyer works a little differently than to other Oneworld members. Some differences include:
Zone Based Calculations
Unlike revenue-based reward programs, such as American Airlines, there is no concept of Elite Qualifying Miles to achieve status(the notion that you need to travel a set distance to achieve an elite level).

Additionally, unlike Royal Air Maroc, Qantas uses a Zone based system to reward Status Credits and does not calculate miles based on the distance travelled.
Fewer Status Credits on Renewal
Unlike carriers such as British Airways, you do not require as many Status Points to renew your elite status the following year once you have attained the level.
No Mid-Tier Bonus
Except for Frequent Flyer Platinum status, there are no mid-tier bonus' for frequent fliers. This is in contrast to carriers like Cathay Pacific who do offer mid-tier bonus such as lounge and upgrade vouchers to be used.

Qantas does offer a 50 Status Credits as a "loyalty bonus" for every 500 Status credits (up to 2,000 in a membership year) but this isn't the same as they come with a few too many restrictions.
Lifetime Status
Qantas, along with British Airways are one of the few carriers which offer a path for Lifetime status.
Routes to Earn Qantas Frequent Flyer Gold Status
Annual Route
The only way to reach Frequent Flyer Gold is to either fly with Qantas, a Oneworld partner airline, its subsidiaries, or in some specific cases non-Oneworld member airline.

There are no alternate routes to earn Gold status on an annual basis- such as building up the number of flights taken in a given membership year. For Example Royal Air Maroc for their mid-tier status requires 30 flights in a membership year instead of Status Points

Furthermore, there are no minimum flight restrictions.

To achieve Qantas Frequent Flyer Gold status, you need 700 Status Credits

On Renewal you need you just need 600 Status Credits
Lifetime Membership
Alternatively, if you are able to do so, you are able to achieve lifetime Gold status if you can acute the required Status Credits over your membership lifetime.

To achieve Lifetime Qantas Frequent Flyer Gold status, you need 14,000 Status Credits.
Benefits of Qantas Frequent Flyer Gold
Outline of the Benefits of having Qantas Frequent Flyer Gold membership.
Exta Qantas Points
On Qantas, Jetstar and American Airlines
When travelling on eligible flights on Qantas and Jetstar, you will receive 75% more Qantas Points.

When Travelling on American Airlines, you will receive an extra 75% more Qantas Points.
Preferential & Complementary Seating
Qantas & Jetstar Only
Preferences accommodated where possible at time of booking for Premium Economy, Business and First class seats at time of check-in.

For Economy class, from remaining available seats on Qantas operated flights and flights with a oneworld alliance airline flight number only.
Priority Check-in &
Business Class Counters
Members have access to use priority check-in desks when departing at select airports and services. Premium Service check-in counters are available when flying domestically; Business Class check-in desks are available when flying internationally on either Qantas or other Oneworld carriers.

Luggage Extra Luggage Allowance
Variable rules depending on Airline and travel location.
Luggage policies can be found on the Qantas website.

When travelling on flights internationally, Qantas uses the weight system and Gold members get 16Kg extra over Bronze members (as a minimum).

When Travelling to the Americas, Qantas uses the piece system and Gold members can get an extra piece of luggage over the base allowance when travelling in Economy and Premium Economy but not Business or First.

Priority Boarding
Is it as good as it sounds?
With Frequent Flyer Gold status, you are also able to board before the general boarding group.
Status Hold
When the family grows
For members who are about to enter maternity or paternity Qantas allows eligible Gold members to put their status on hold for up to 18 months.

The benefit of this (compared to Cathays Membership holiday) is that you can still continue to earn Qantas Points and Status Credits during this time. Plus, Gold members can still enjoy lounge access too!
Fast Track
On Domestic Flights
For Frequent Flyer Gold members, you can use premium security lanes when travelling domestically only.

Domestic Upgrade under 24-Hours
Still something.
Qantas's Frequent Flyer Platinum and Gold members have access to what it calls "On-departure Upgrades" which effectively allows you the ability to request an upgrade at the airport on departure day.

this is different from other members who can only apply for an upgrade before 24 hours from departure.
Business Class Lounge Access
Frequent Flyer Gold members get Business class lounge access for themselves and one companion (depending on the lounge rules) across the Qantas, and Oneworld Network.

Note as a Frequent Flyer Gold member when flying domestically you will only have access to domestic Qantas Club lounges not domestic Qantas Business Lounges.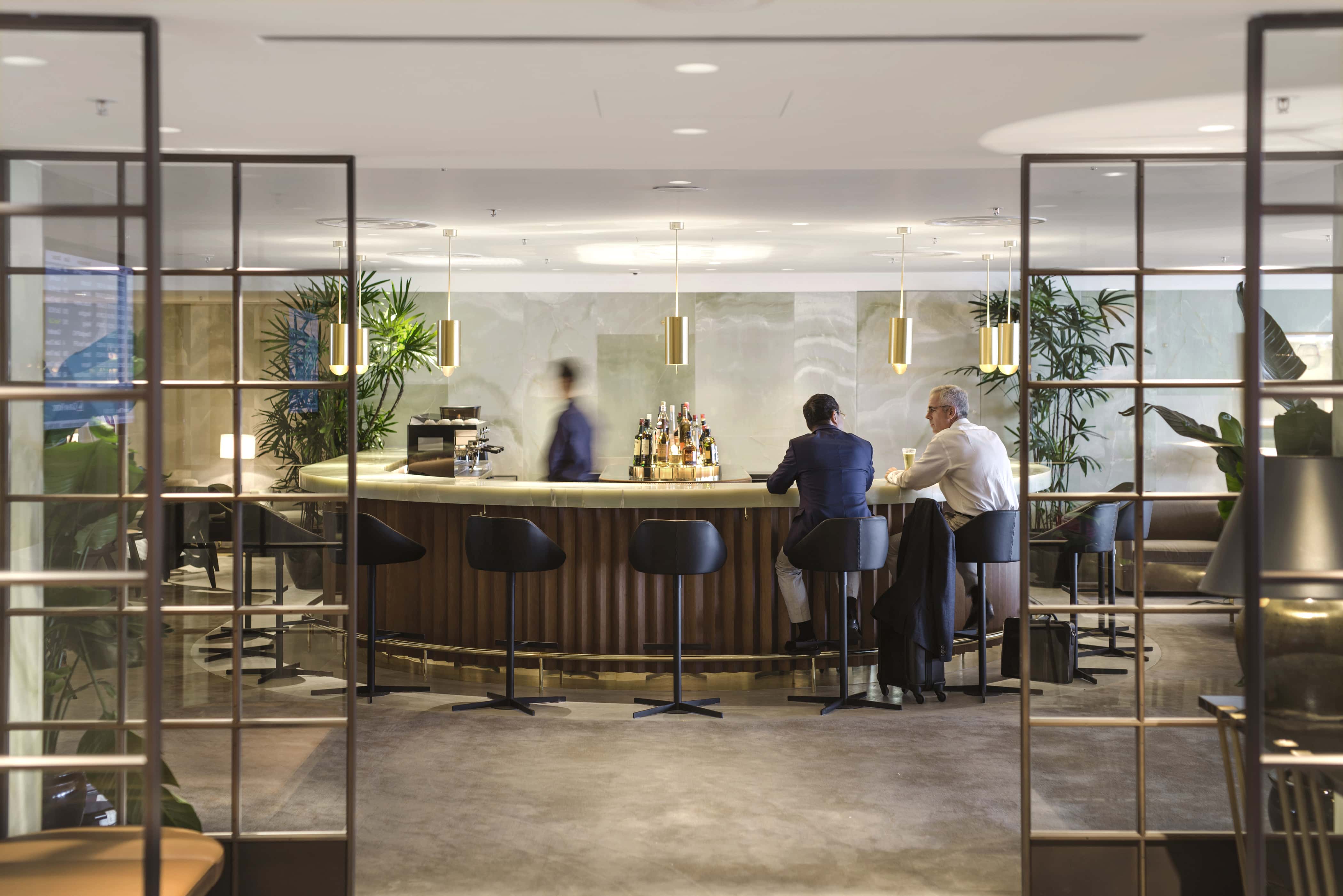 Benefits when travelling on Non-Oneworld Carriers
Qantas is uniquely placed as it has set up agreements with a host of other airlines to provide status benefits which are not afforded to other Oneworld members including lounge access with Emirates, China Eastern, Alaska Airlines, El Al Airlines, Air New Zealand, Air France and KLM to name a few.
Calculating the Number of Status Credits Earned
Qantas calculates the Status Credits accrued based on predefined zones similar to how British Airways has their anecdotal 2,000 miles rule. In Qantas' case, there are defined rewards for set routes (such as Sydney to Hawaii), by region (Europe to Singapore) or by Zone (2,501 to 3,500 miles for example)
As such, the number of Status Points earned is dependant on 3 factors, the Route, the carrier you have flown with, and the class of travel.
For example, making a return trip from Singapore (SIN) to London (LHR) in Business Class with Qantas will earn 330 Status Credits, however, the same trip with British Airways would only earn 240 Status Credits.
Effectively, there is a trade-off. Qantas is one of the only airlines in the alliance (along With Cathay Pacific) which places no minimum requirement to fly a certain number of flights with them to reach Gold status (the only time there is a requirement is to reach Platinum One and when you enacted a status hold). However, what this means is that you will not be earning the same number of points on other member airlines when compared to flying Qantas.
The simplest and best tool for finding out how many Status Credits you'll earn on any flight is to use Qantas Status Credit Calculator or if you prefer, you can view the Award Table to see the exact breakdown as some smaller routes on partner airlines aren't shown – such as London (LHR) to Valencia (VLC) on British Airways.
Qantas Frequent Flyer Cards