German flag carrier Lufthansa has launched a new economy product called the Sleeper's Row. It follows a successful trial on Lufthansa's Frankfurt (FRA) – Sao Paolo (GRU) route in 2020 where the airline made use of the extra space left behind by the crippling demand caused by the coronavirus pandemic.
The airline will offer the Sleeper's Row option on select long-distance flights, which allows passengers to purchase an entire row of seats and turn it into something akin to a flatbed. Lufthansa describes the offer as a "further step towards more product diversity in Economy Class to meet passengers' wishes for more comfort and individuality".

The Perks
As mentioned, passengers will receive an entire row of seats for themselves (consisting of three or four adjacent seats), along with a comfortable pillow, blanket, and mattress topper, similar to what you'd find in business class dream collection. Although passengers taller than six feet should be aware they won't be able to sprawl all the way out. Seats aboard a Lufthansa 747 are only 17 inches wide, so even if you get four together, it will only measure about 5'6″.
Practically you would only be looking at this product if you want to sprawl out in luxury for less, or are just eager to secure more personal space the next time you fly. As you can imagine Lufthansa is very careful with this product so as not to cannibalize into its premium economy offering.
In terms of safety, the airline will provide an additional seatbelt to strap passengers in.
And if it matters, booking a Sleeper's Row will come with pre-boarding.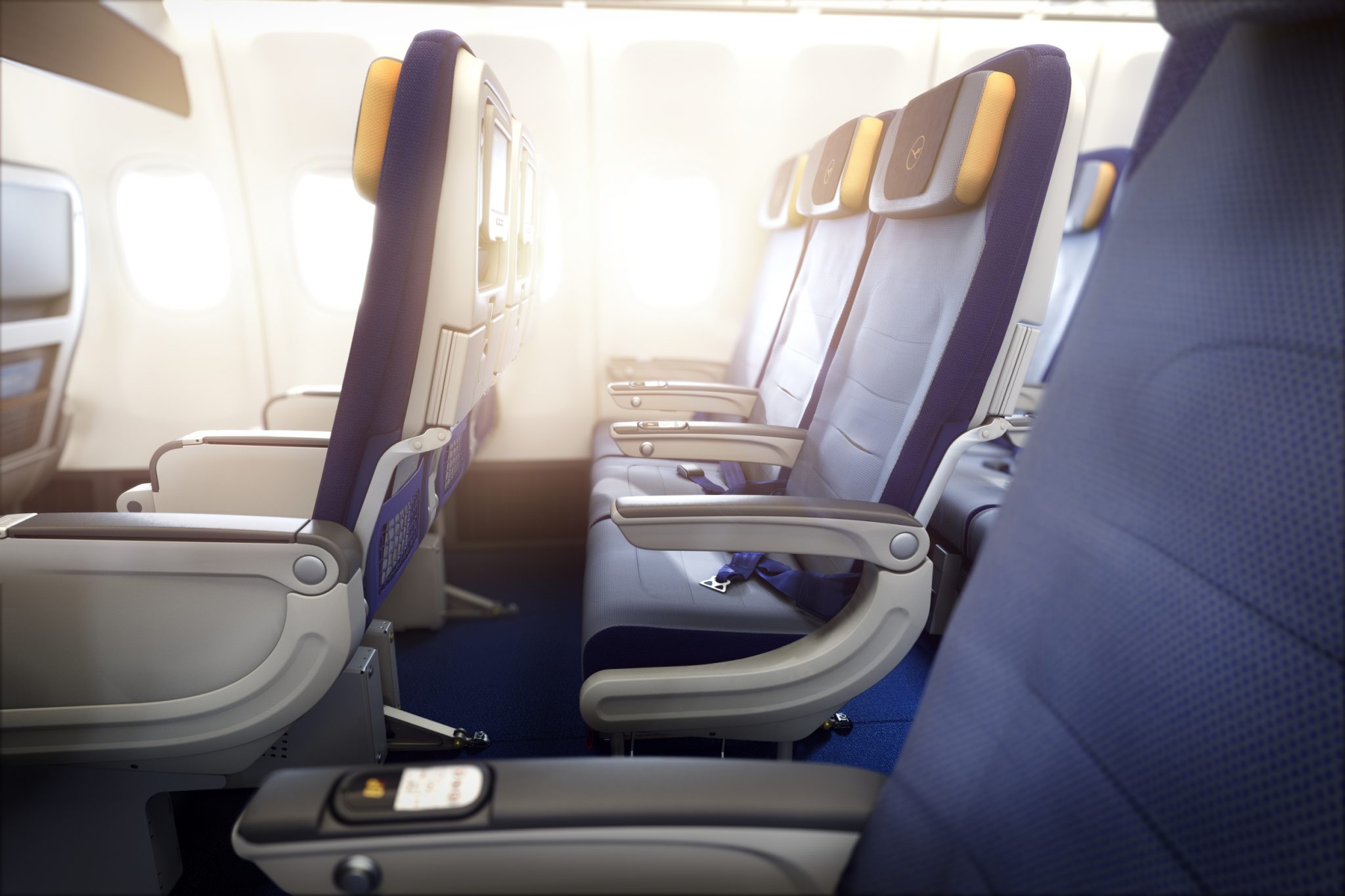 Availability And Pricing
launched on 2nd August 2021, it's an exciting concept for long-haul passengers wanting the comfort of a bed on a budget, although the scheme won't be a ubiquitous feature across all of Lufthansa's long-haul flights, rather only featuring on flights longer than 11 hours. In other words, it would cover destinations such as US West Coast, Central and South America, South Africa and the Far East. While it's clearly geared to night flights, it's less clear if the nearly 11 hours daytime routes (e.g. Frankfurt to Miami or Dallas) will have this service.
Travellers will have the option of booking the new offer at the check-in or at the gate before their flight with availability on a 'first come, first served basis. Lufthansa will not guarantee that the Sleeper's Row will be available. If travellers buy all the seats onboard then the upsell option goes away.
Therefore don't expect to be able to plan around it, there will be at most three of these Sleeper's Rows per flight, and they're only available if there are empty seats on the day of departure. You just have to show up at the airport, inquire and determine if being able to stretch out is worth an extra fee.
According to the airline, the surcharge for these special rows will vary between €159 and €229, cheaper than the initial trial where the surcharge was a reported €260.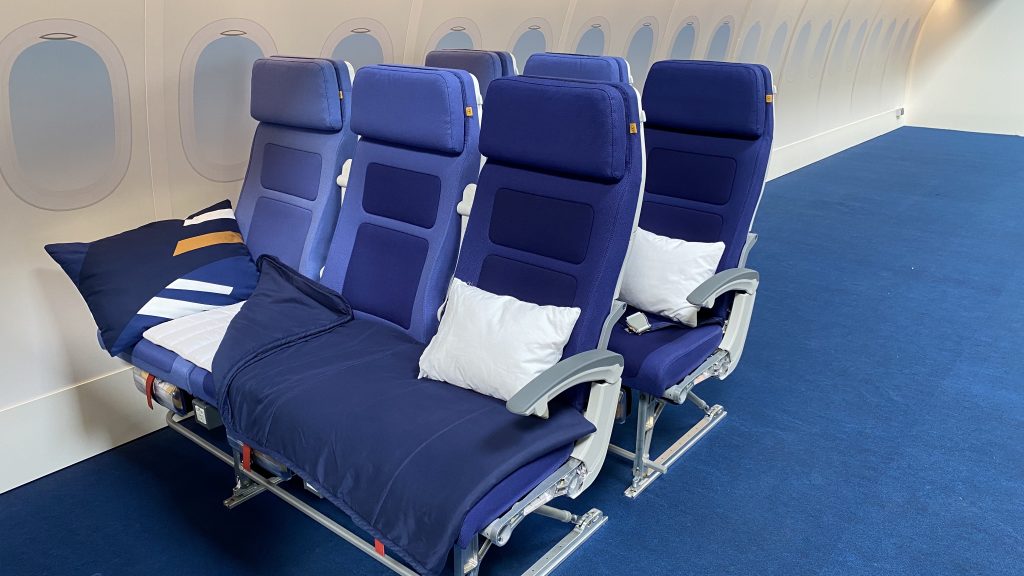 Is The Sleeper's Row Anything New?
Not really, as you might have figured out, this is an attempt by Lufthansa to monetize seats that would otherwise remain empty. If the flight is mostly empty in economy, everyone more or less gets this for free, minus the bedding.
What's more, with a premium of either €159 or €229 Euros per flight to get a full row and some bedding can seem like a deal (20 Euros an hour assuming 11-hour flight) assuming the flight would otherwise be full however and to the right person. However, these people that are will to upgrade for the little bit of extra space and luxury are the same ones willing to upgrade to premium economy, which is just a little bit more expensive if you assume costs are similar SWISS's recent announcement.
Although it's not really a surprise, Lufthansa is aiming to eek out as much profit as they can post-pandemic with the airline suffering a net loss of 6.7bn in 2020, compared to a profit of 1.2bn in 2019. Offering the purchase at the airport and only in very limited numbers is a creative way to generate a bit of extra revenue and great margins considering the cost of the extra pillow and blanket without eroding yields in general.
The concept of economy sleeper rows is not exclusive to the German flag carrier. Indeed, schemes like Air New Zealand's 'SkyCouch', Thomas Cooks 'Sleeper Seats', ANA's 'COUCHii' or even Air Astana 'Economy Sleeper' have already proven a popular way to provide economy passengers with the luxury of a bed without having to pay high business and first class fares
What's more, Air New Zealand offing is better with the ability to prebook and the provision of an attachment to make the 'bed' wider (masking up the area the legs would normally go) however this does come at a steeper cost. The reduced cost approach taken by Lufthansa could be the right way forward into the green.
As a final thought, the carrier described in its own words that this is a step towards product diversity in economy class although one can wonder whether or not Lufthansa will continue to offer Sleeper's Row when travel returns to normal and airlines regain their high occupancy levels.