Iberia, Spain's flag carrier, offers a unique fare option for travellers seeking to use their Avios reward points effectively. The airline's reward seat allocation in Economy is split into two categories – Blue Class and Economy Class.
However, it's important to note that it can be difficult to find extensive information about Blue Class, as (annoyingly) it's not widely advertised or documented. It's also crucial to mention that Blue Class is solely for Avios redemptions and does not apply to cash tickets.
---
---
What is Iberia Blue Class?
Iberia Blue Class is an allocation of discounted Economy redemption seats, available exclusively for Avios redemptions. This fare class allows passengers to book flights using their Avios reward points at a lower rate than standard Economy Class redemptions, providing better value for those looking to maximize their points.
in many ways, it's similar to a saver fare, like American Airlines Basic Economy or Aer Lingus Saver Fares – if the saver fares were only for redemptions only.
Key Features of Iberia Blue Class
Iberia Blue Class is designed for travellers who want to make the most of their Avios reward points without compromising on essentials:
Discounted Avios Redemptions: Iberia Blue Class allows passengers to book flights at a lower Avios rate compared to standard Economy Class redemptions. This offers better value for travellers looking to maximize their points and save on their flights.
Seat Selection: Unlike Basic Economy, Iberia Blue Class allows passengers to choose their preferred seat during the booking process or anytime before the flight. This gives travellers the ability to secure a window or aisle seat or sit closer to their travel companions.
Hand Luggage Allowance: Passengers flying in Iberia Blue Class can bring one piece of hand luggage weighing up to 10kg (22lbs) and one personal item, such as a purse or laptop bag. This allowance is the same as in Standard Economy, giving travellers ample space for their essentials without incurring additional fees.
Checked Baggage: While Iberia Blue Class does not include a free checked baggage allowance, passengers can purchase this service at a discounted rate compared to Basic Economy fares. This option allows travellers to decide if they need to bring more luggage without paying full price.
Flexibility: Iberia Blue Class offers passengers the option to change their flights for a fee, giving travellers more flexibility in case their plans change. This feature is not available for Basic Economy fares.
Limited Availability: Blue Class seats are subject to availability and may not be offered on all flights or during peak travel periods. Travellers should be flexible with their travel dates and book well in advance to secure a Blue Class seat.
Change and Refund Policy: According to Iberia's FAQs, changes and refunds are permitted for Blue Class up to 24 hours before the flight with a penalty of €25. However, no full refunds or partial refunds for segments not flown are allowed after the flight.
To book a Blue fare, you can select 'Use your Avios' on iberia.com or call your Iberia Plus Service Centre.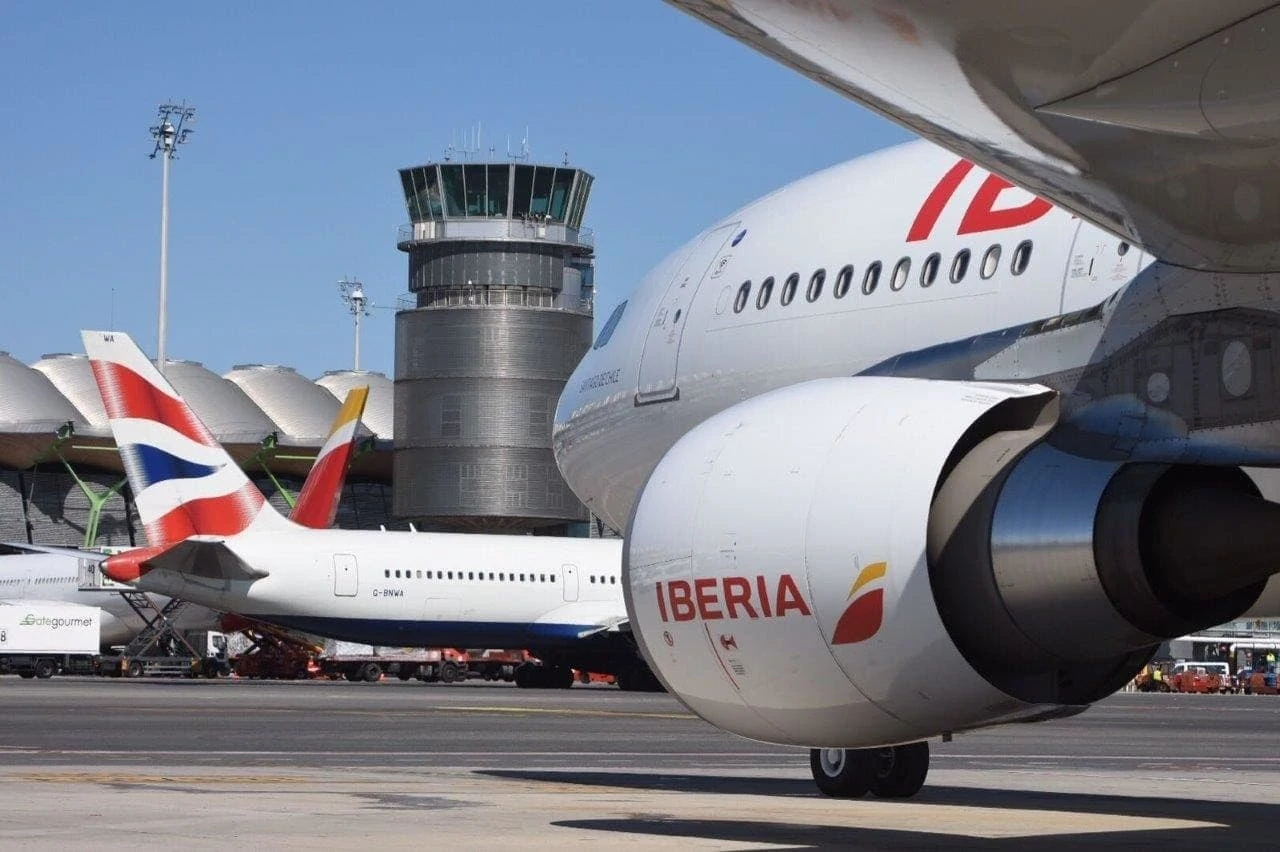 Is Iberia Blue Class Right for You?
Iberia Blue Class may be the right choice for certain types of travellers who are looking to use their Avios reward points for discounted Economy Class seats.
Budget-conscious travellers and Avios collectors: If you're trying to make the most of your Avios and save on travel costs, Iberia Blue Class offers a more affordable option compared to Standard Economy redemptions. You'll still enjoy many of the same benefits as Standard Economy passengers, like seat selection and hand luggage allowance. If you're an avid collector of Avios points and looking to redeem them for your next trip, Iberia Blue Class can provide a discounted redemption option, allowing you to stretch your points further.
Students, solo travellers, and light packers: If you're travelling alone or with a small group, the ability to choose your seat in advance can be an essential perk. Iberia Blue Class allows you to secure your preferred seat without additional cost. Additionally, if you can travel with only hand luggage, Iberia Blue Class could be an ideal choice. With a generous hand luggage allowance, you won't need to pay for checked baggage, making it a more cost-effective option.
Flexible travellers: Those who may need to make changes to their travel plans will appreciate the flexibility offered by Iberia Blue Class. The option to change flights for a fee provides peace of mind and added convenience.
Conclusion
In summary, Iberia Blue Class is a great option for travellers looking to redeem their Avios reward points for discounted Economy Class seats without sacrificing essential services. With features such as seat selection, hand luggage allowance, and the ability to change flights, it offers a more enjoyable travel experience for those looking to maximize their points. However, it's important to remember that Blue Class is only available for Avios redemptions and is not applicable to cash tickets.
Travellers should also be aware that information about Iberia Blue Class is limited, and they may need to dig a bit deeper to find out more about this unique fare option. By staying flexible with travel dates and booking well in advance, passengers can take advantage of Iberia Blue Class and enjoy an affordable, comfortable journey with Spain's flag carrier.
Make sure to compare Iberia Blue Class with other redemption options to ensure you're getting the best value for your Avios reward points. Happy travels!