BlueBiz builds on the back of a strengthening airline alliance. What once started with strategic partnerships and Trans-Atlantic joint ventures between Delta, Air France, KLM and Virgin Atlantic, now adds a combined corporate partnership programme to the mix.
Unsurprisingly, this came on the back of programmes such as On Business, the British Airways, Iberia and American Airlines corporate programme.
As a key point – as it always comes up – yes you can collect both kinds of miles (personal and corporate) on one trip. You personally can collect Virgin Flying Club, Delta SkyMiles or Flying Blue miles while the company earns its BlueBiz miles. If you have your own business, then good news, you can be a 'company' as well as a traveller and earn both.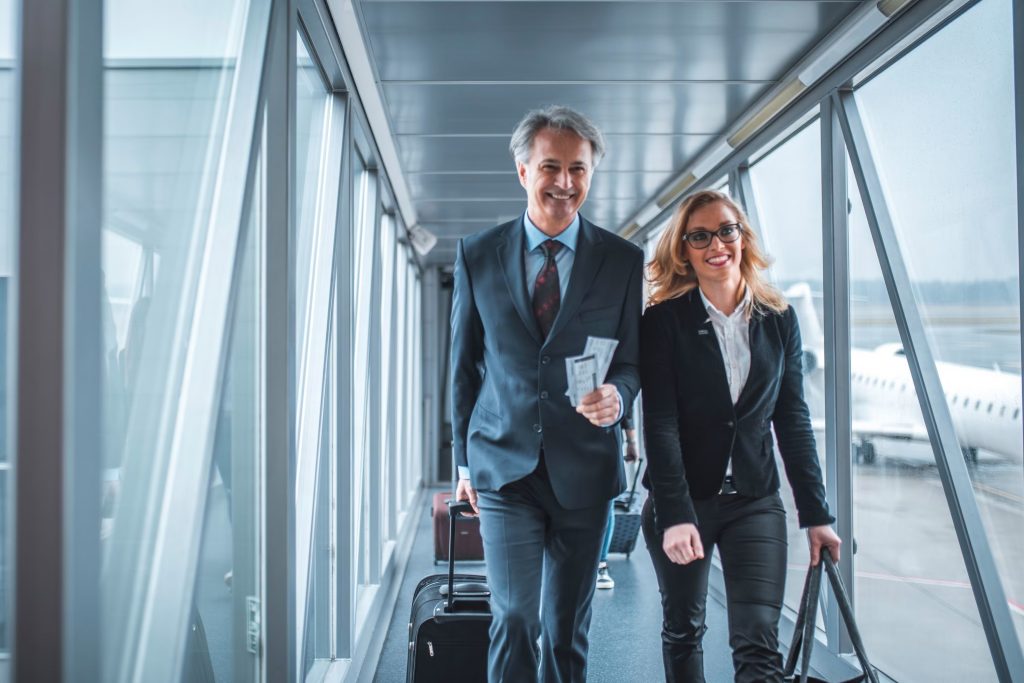 What is BlueBiz?
The key thing to know is that BlueBiz is not new. Air France, KLM and Delta have been using it for some years.
The BlueBiz scheme is explained on its own corporate page and from where BlueBiz members can manage their account.
Its important to know though that BlueBiz is a little fragmented when it comes to using the system, for example –
KLM and Air France use one form for upgrades, while travel agents, Virgin and Delta use another form.
a full name change at no charge on tickets issued by Air France or KLM on selected booking classes. This service is only available for flights operated by Air France and KLM.
So sometimes its equally important to pick the airline you align with as KLM and Air France naturally have an upper hand – being as its integrated fully into their system.
Which Airlines use BlueBiz
BlueBiz's main core members are:
However participation varies depending on countries and other carriers include:
Transavia
China Eastern *from flights to and from France and Shanghai
GOL – which is represented by its GOL VoeBiz
Signing up for BlueBiz
Signing up to Bluebiz is fairly simple – you just need to complete the enrolment form
Unlike British Airways On Business, it does NOT appear that you need a VAT/Tax registration number to join BluzBiz. This means that it should be open to many more companies that do not meet the VAT threshold or which operate in a VAT-exempt sector such as charities.
Once you sign up, it says that the BlueBiz sales team will contact you to 'verify your company status. It is not clear what this process entails and it is not clear if you need to have a registered company, as opposed to being a sole trader, to join.
Travel agents – like with many other corporate schemes – are not eligible. You also cannot join BlueBiz if your company has a directly negotiated corporate discount although this is very unlikely for an SME.
Earn Blue Credits
As with On Business, BlueBiz is 100% revenue-based, both for earning and redeeming. The more you spend, the more Blue Credits you earn.
The calculation is dependent on the currency you select on sign up
Europe – you get 3 Blue credits per €100 spent
United Kingdom – you get 2.5 Blue credits per £100 spent
Hong Kong – you get 3 Blue credits per $100 spent
Each blue credit is worth exactly 1 USD,EUR,GBP,HKD etc., making ROI quite easy to work out.
Carrier surcharge is taken into consideration. The YR-F Surcharge charge is excluded from the Bluebiz earning scheme BUT YQ surcharge is eligible.
To earn Blue Credits you must add your BlueBiz number during the online booking process, or ask your travel agent to add it to your company profile in their reservation system.
You can retroactively claim Blue Credits up to 6 months after your eligible flight.
A fun perk is that if you are on a BlueBiz award/reward ticket, you CAN earn Flying Blue or Flying Club miles for that flight.
BlueBiz Blue Credit Validity
Blue credits are valid for two years following the membership year in which they were accrued. This is a hard expiry and there is no way to keep Blue Credits active after that, irrespective of how much activity you have on your account.
Spend Blue Credits
You can use Blue Credits to purchase flights, upgrades or "flight-related services."
Blue credits represent the value of your local currency, or the currency used on the airline website. For example, if your ticket fare is 250 HKD/GBP/USD including taxes and surcharges, then you will need 250 blue credits to exchange for a ticket.
BlueBiz does have its own mini set of rules
you cannot combine Blue Credits with any other form of payment
You can book a ticket with a departure date after the expiry date of your blue credits
As you can see, the downside of the programme is that you must accrue enough Blue Credits to pay for a complete ticket (including tax and surcharge). And with such a low earning rate, it would be almost impossible to use the programme to redeem any form of premium cabin for small and medium-sized firms.
On the positive side, there are no limitations on booking class, you can book any type of ticket that is available on the Air France, KLM websites or Virgin Atlantic's websites provided you have enough blue credits. What's more, when you redeem Blue Credits there are no additional taxes or fees to pay. Once you have enough Blue Credits to spend, your ticket is 100% paid for.
Other *benefits* to spend your BlueBiz miles on include
paid lounge access to KLM and Air France lounges – which come with it's own set of rules.
Guaranteed economy ticket in Y-class even if the flight is fully booked
Is it worth it?
Fundamentally, this comes down to whether your business can drive the kinds of numbers to make BlueBiz useful. For most people that fall under the SME category, the credits earned from long-haul travel on any eligible Bluebiz flight will only ever be enough to pay for short-haul flights regionally.