Embark on a journey with Worldwide by EasyJet, an innovative service designed to simplify your travel experience. Connecting flights from EasyJet and its partner airlines, this service offers a vast network of routes and destinations, making it easier than ever to explore the world.
---
---
What is Worldwide by EasyJet?
Initially, Worldwide by EasyJet enabled customers to connect EasyJet flights at London Gatwick with long-haul flights operated by launch partners WestJet and Norwegian. The service rapidly expanded to incorporate Thomas Cook Airlines, Corsair, La Compagnie, and Loganair. In December 2017, the connections platform extended its reach to Milan Malpensa Airport.
Continuing its growth, EasyJet announced in March 2018 that the 'Worldwide by EasyJet' platform would expand to additional airports, including Berlin Tegel, Venice Marco Polo, Amsterdam Schiphol, Paris Charles De Gaulle, Paris Orly, and Edinburgh.
The foundation of Worldwide by EasyJet can be traced back to the GatwickConnects product, a service that facilitated the transfer of passengers' checked bags to their connecting flights.
Partner Airlines
EasyJet has partnered with several airlines to offer a wider range of destinations and seamless connections. Some of the key partner airlines include:
Norwegian Air
WestJet
Loganair
Corsair
La Compagnie
Singapore Airlines (now seems to be replaced with Scoot)
By collaborating with these airlines, Worldwide by EasyJet extends its reach to destinations in North America, the Caribbean, Asia, and Africa, among others.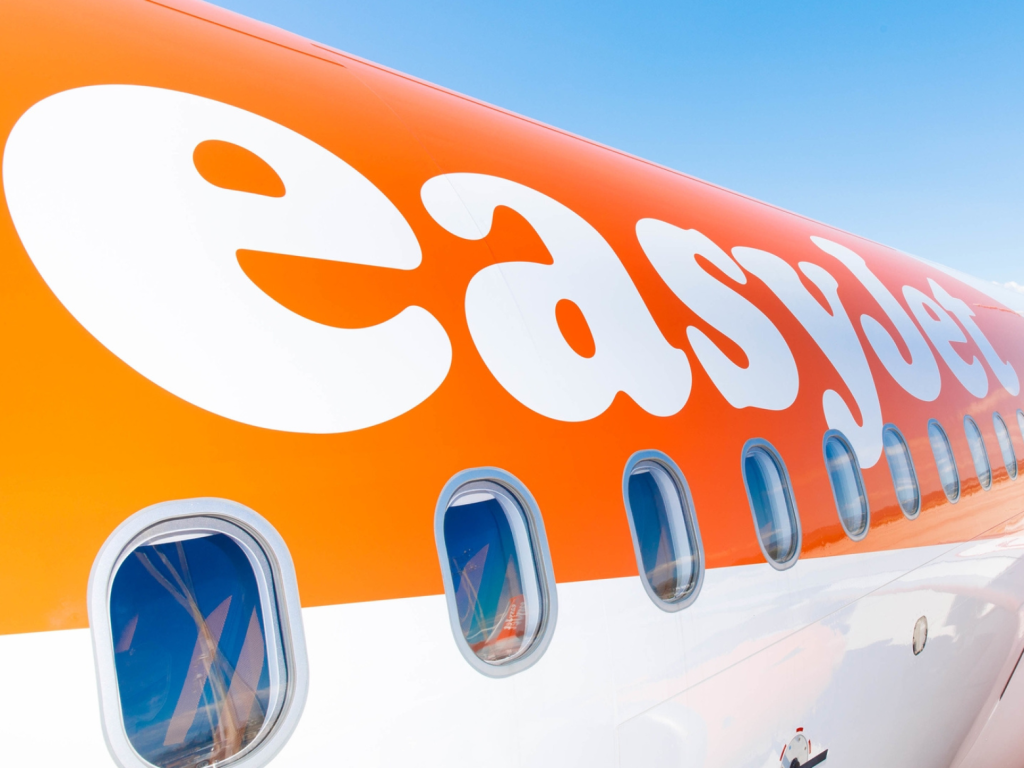 How Does Worldwide by EasyJet Work?
The Worldwide by EasyJet service streamlines the booking process, making it effortless to connect flights from EasyJet and its partner airlines. To begin, simply follow these steps:
Access the EasyJet Worldwide website and initiate your search by selecting the 'Worldwide by EasyJet' option.
Browse through the search results, which will showcase flights from EasyJet and its partner airlines based on your preferences.
Choose the flights that best suit your needs and proceed with the booking process.
Upon completing your booking, you will receive a confirmation email containing your itinerary and essential travel information.
Key Considerations When Booking Worldwide by EasyJet
Baggage Handling: If you're travelling with hold luggage, be aware that you'll need to collect your bags as normal after your first flight and then check them in again for any connecting flights. Bags won't automatically be checked through to your final destination as you have created your unique journey yourself.
Booking Platform: Worldwide by EasyJet is available exclusively online. You cannot book this service at the airport, through a travel agent, partner website, the Dohop customer service team, or ticket office.
When making a booking, individual reservations will be generated for each journey, and you will receive separate confirmation numbers for each sector. Your journeys will be covered by EasyJet's connection protection service, which you will see in your confirmation.
Check-In Requirements: You must check-in for each flight individually and within the time limit specified by each airline.
Infant Travel Policy: Newborn infants younger than 14 days on the date of travel will not be accepted for travel on EasyJet flights.
Minimum Connection Times:

For flights, Worldwide by EasyJet is subject to a 'Minimum Connection Time' which can vary between 1 hour 30 minutes and 2 hours 30 minutes. This will give you plenty of time to transfer between flights and/or terminals.
For trains, Worldwide by EasyJet is subject to a Minimum Connection Time of 1 hour 30 minutes for Schengen area flights and 2 hours for non-Schengen flights, which should give you enough time to transfer from plane to train or vice versa.
Self-Connecting and Missed Connections
Experienced travellers and frequent flyers are no strangers to the concept of self-connecting flights. This method involves booking multiple flights on the same day with different airlines while managing transfers between them independently.
In the past, missing a second flight due to delays on the first one or long queues at security often left travellers without coverage. However, Worldwide by EasyJet changes the game by offering connection protection. With this service, if you miss a connection, the airline will accommodate you on the next available flight at no additional cost.
Worldwide by EasyJet's connection protection relieves the stress and uncertainty typically linked to self-connecting flights. This extra layer of security paves the way for a smoother, more enjoyable travel experience.
In Conclusion
Worldwide by EasyJet has revolutionized the way travellers book flights and connect to destinations across the globe. By partnering with numerous airlines and offering connection protection, EasyJet has created a comprehensive service that simplifies the travel experience. With a few clicks, travellers can now explore the world with confidence and ease.