Navigating the world of airline lounges can be intricate. With British Airways boasting a myriad of lounges, each with its distinct allure and access criteria, understanding the nuances is crucial. Here's your guide to unlocking these havens of luxury.
The Golden Rules of Lounge Access:
No Direct Purchase: You can't buy your way into British Airways lounges. Your ticket class or elite status is your passport.
Ticket Class: Those flying First or Business class on British Airways have automatic access.
Elite Status: Silver and Gold members of the British Airways Executive Club or Oneworld Emerald and Sapphire elites can access the lounges when flying with BA or a Oneworld partner.
Bringing Guests: Sapphire or Emerald members are welcome to invite one single guest per departure flight to join you in the lounge.
Business vs. First Lounges:
When it comes to air travel, the distinction between Business and First Class lounges can often blur, especially for the uninitiated. Both promise luxury, but each has its unique offerings that set them apart. British Airways, with its rich legacy in premium travel, has curated distinct experiences for both. Let's delve into the nuances of these lounges and understand what makes each one special.
Business Galleries / Terrace Lounges:

Ambience: Modern and tranquil, these lounges are the face of BA's business class.
Access: Open to business class passengers and Oneworld Sapphire or higher members.
Variants: The Galleries lounges are the newer face, while the Terrace lounges, though older, still offer a full bar and a peaceful environment.

First Galleries Lounges:

Ambience: A notch above in luxury, but BA First passengers often prefer the Concorde Room.
Access: BAEC Gold cardholders and Oneworld Emerald status holders.
Elite Lounges – The Pinnacle of Luxury:
The Concorde Room:
Location: Exclusive to Heathrow's Terminal 5.
Access: Reserved for those with a First Class boarding pass or the coveted British Airways Concorde Room card.
Features: Personalized service, gourmet dining, and private cabanas.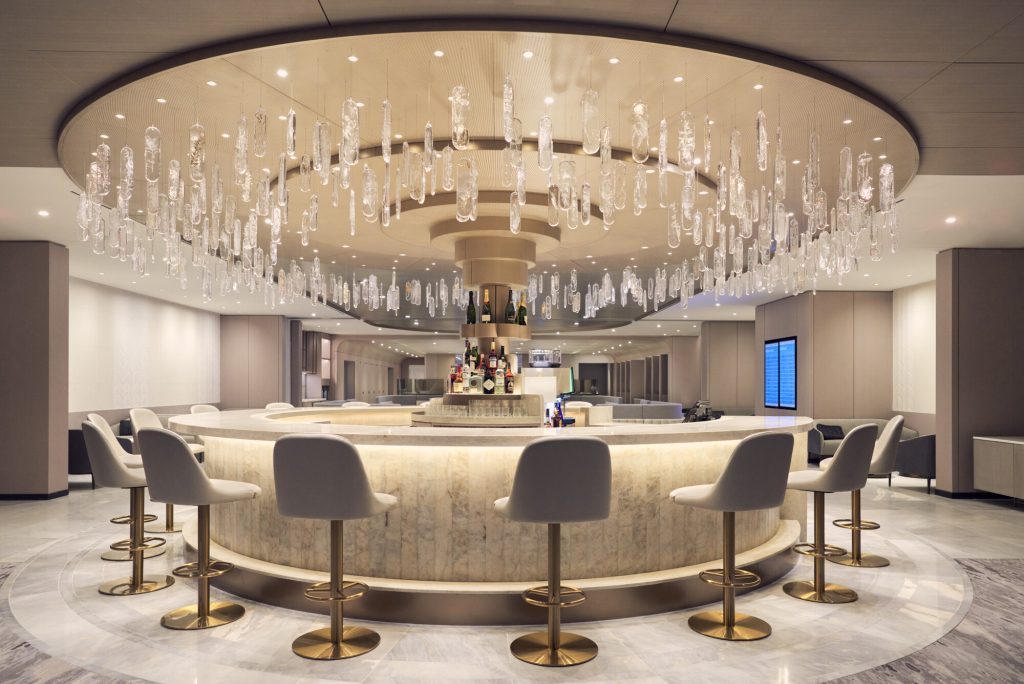 The Chelsea Lounge:
Location: New York JFK Terminal 8.
Access: Open to First customers on a scheduled long-haul flight with British Airways or specific flights with American Airlines. Also, Gold Members with 5000 Tier points (and subsequent renewals) have access.
Features: A luxurious escape, especially for those on transatlantic routes.
Arrivals Lounges – Post-Flight Bliss:
Post-Flight Luxury: Perfect for transatlantic travellers, these lounges offer a chance to rejuvenate post-flight with shower rooms, spa treatments, and a delightful breakfast buffet.
Access: Beyond ticket class and elite status, these lounges aren't covered under the Oneworld agreement. Entry is at BA's discretion.
Final Thoughts:
Gaining access to British Airways lounges is more than just a luxury; it's an experience. Whether you're a frequent flyer or someone splurging on a First-Class ticket, the lounges await, ready to offer a slice of serenity amidst the airport hustle.