Emirates, known for its luxurious in-flight experience, extends its exceptional service beyond the aircraft with the Emirates Chauffeur Service. In this comprehensive guide, we will explore what the service entails, how to book it, and any limitations or requirements to keep in mind.
---
---
What is Emirates Chauffeur Service?
Emirates Chauffeur Service is a complimentary transportation service provided by the airline to its First Class and Business Class passengers. This service includes pick-up and drop-off at the airport, ensuring a seamless travel experience from your doorstep to your destination.
Emirates has partnered with BMW Group to provide a fleet of luxury vehicles, such as the BMW 5 Series for Business Class passengers and the BMW 7 Series for First Class passengers. The specific vehicle provided may vary depending on the location and availability.
How to Book Emirates Chauffeur Service
Follow these step-by-step instructions to book Emirates Chauffeur Service:
Visit the Emirates website and log in to your account.
Click on "Manage Your Booking" in the top menu.
Enter your booking reference and last name, then click "Retrieve Booking."
Scroll down to the "Chauffeur-drive" section and click "Add Chauffeur-drive."
Fill in the required details, including pick-up and drop-off locations and times.
Review your information and click "Submit" to confirm your booking.
Remember to book the service at least 48 hours before your flight departure or arrival time. If you need to make any modifications or cancellations, you can do so through the same portal up to 12 hours before the scheduled pick-up time.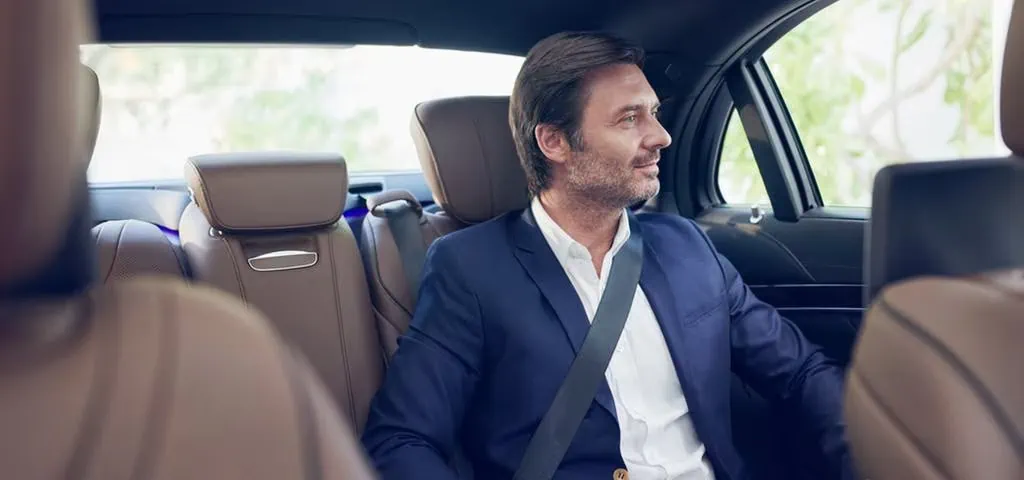 Limitations and Requirements for Booking
While the Emirates Chauffeur Service adds an extra layer of luxury to your travel experience, there are certain limitations and requirements to be aware of:
The service is available for passengers with First Class or Business Class tickets booked in fare classes F, A, J, C, D, and I.
In Hong Kong, the service is exclusively available to First Class ticket holders.
Chauffeur Service is not available for passengers who upgrade their tickets using Skywards Miles or those who receive an operational upgrade from the airline.
There are distance limitations for the Chauffeur Service, which vary depending on the location. You can find the specific distance limitations on the Emirates Chauffeur Service page.
The service is available in select cities around the world. A full list of locations can be found on the Emirates Chauffeur Service page.
The Chauffeur-drive service is not available in a city when there is also a Rail or Bus service on the Emirates ticket for that city.
Passengers from Abu Dhabi not wishing to travel at night may use a Chauffeur‑drive service either between Abu Dhabi and a hotel in Dubai, or between a hotel in Dubai and Dubai International.
Terms and Conditions
Before booking the Emirates Chauffeur Service, it's essential to familiarize yourself with the terms and conditions. Notable points from the terms include:
Chauffeur Service is available only for Emirates-operated flights.
The service is not available for codeshare flights or flights operated by other airlines.
Passengers are allowed a maximum of 15 minutes waiting time for pick-ups at the origin and destination.
Any additional stops or route deviations requested by the passenger may result in additional charges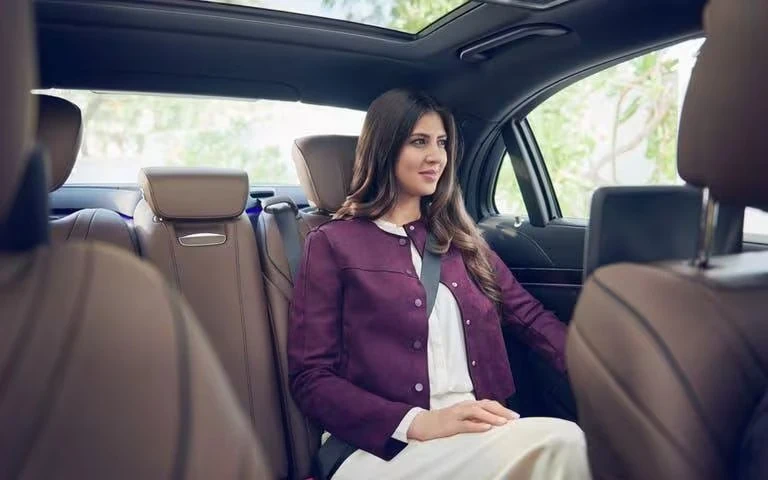 Reviews and Experiences
Many passengers have praised the Service for its punctuality, professionalism, and luxury. Users have reported a seamless experience from start to finish, with comfortable vehicles and well-trained chauffeurs.
Executive Traveller lauds the service for its punctuality and reliability, with chauffeurs arriving ahead of the scheduled pick-up time, ensuring a stress-free start to the journey. The vehicles are described as clean, comfortable, and luxurious, making the ride an enjoyable experience.
One Mile at a Time ranks Emirates Chauffeur Service among the best airline-provided chauffeur services. The website praises the consistency of the service and the use of high-quality vehicles, such as the BMW 5 Series and 7 Series. The booking process is also highlighted as being user-friendly and efficient.
Passport and Palmtree appreciate the attention to detail provided by the chauffeurs, who not only help with luggage but also offer a personal touch by providing cold towels and water bottles upon arrival. This level of attentiveness further enhances the luxurious experience.
The Points Guy also appreciates the Emirates Chauffeur Service, emphasizing the seamless connection between the chauffeur service and the in-flight experience. Passengers are treated to consistent luxury from their doorstep to their final destination.
Remember, the Chauffeur Service is subject to availability and specific terms and conditions. Be sure to familiarize yourself with these details before booking to ensure a smooth and enjoyable experience. Happy travels!