What is Agoda VIP?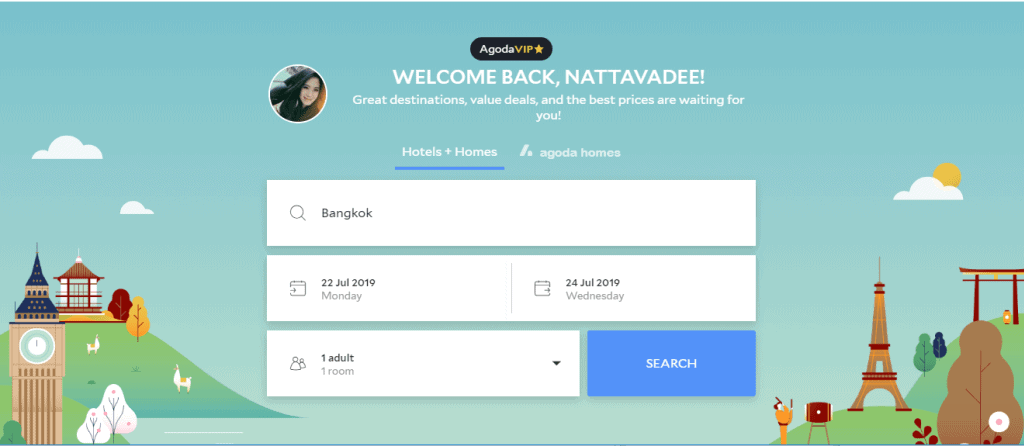 "Agoda VIP is one of Agoda's loyalty programs , which in the grand scheme adds little value when compared to agoda cash or points max"
Agoda VIP is the newest way Agoda has aimed to seek and drive loyalty among is consumer base. The scheme is supposed to complement its existing programs – Agoda Cash and Agoda PointsMax.
Nevertheless, off the back of booking.com (its sister company) not surprisingly, Agoda's approach is pretty much a near replica of Booking.com's Genius program. In comparison, both programs have 2 levels, albeit Agoda's is slightly better in Gold however Booking.com's Genius program tiers are for life where as Agoda's expires after 2 years.
Agoda
VIP Status
Booking.com
Genius Level 2
Required Stays
5
5
Discount
up to 18%
10-15%
Historically, Agoda somewhat botched the introduction back in 2018/2019 as they quite literally launched the program without any explanation to what it actually did. Agoda's launch the program before any information was announced led to multitude of emails to customer support on the matter and to this day you can still find blog posts from people asking what Agoda VIP Actually is.
What makes you an Agoda VIP member?
In short, the Program enables participating properties to offer "exclusive discounts" to VIP status holders. These members are categorised as VIP's because they have made a minimum of two or five bookings on Agoda in the past 24 months, and are less inclined to cancel bookings.
But with this said, there are no physical benefit of being an member. There are no membership card – like with airlines – to say you are a VIP member with a sticker.
The Technical's | How to get Agoda VIP status?
Agoda VIP Silver
To qualify for Silver status, you need to:
Complete 2 bookings in the last 2 years (not nights)
Maintain a low cancellation rate..
Agoda VIP Gold
To qualify for Gold Status, you need to:
Complete 5 bookings in the last 2 years (not nights)
Maintain a low cancellation rate.
Once you achieve this, a badge will appear on your page to say that you are now VIP.
NOTE – The program works on a 6 month rolling basis – so as long as you have two or five bookings clocked in within the two year period, then your status will renew for another 6 months
Which is better Agoda VIP or Booking.com Genius?
In theory, Agoda's business model is geared towards the Asian market and therefore it would be logical to assume that the VIP benefits would be more prominent in that region of the word than say Booking.com would be. But not surprisingly they both share the same inventory; so in terms of a loyalty saving, its kind of irrelevant if you are deciding between Agoda VIP or Booking.com Genius.

Not surprisingly, both sites tout the idea of "Exclusive discounts". In the case of both sites, it means a discount of no less than 10% to 18% off.
Is it worth anything

For the hotel – The programme will provide better visibility to us, the consumer, allowing them to target Agoda's frequent travellers. It is effectively a solution designed to support increased repeat business.
For the Traveller – The program will provide us with little to no benefit in the end. Other than a little sticker saying that you are a VIP member, there really isn't much substance to the product, a sentiment shared across many forum users.
Sure there is the promise of a discount, but like Booking.com's Genius program, hoteliers are having to make a choice to whether or not to offer discounts against their bottom line, as such, Agoda VIP discounts are quite uncommon to see when searching short stay hotel rooms such as 2 to 3 nights.
Furthermore, unlike AgodaCash and PointsMax which puts the potential savings in the hands of the traveller, which subsequently is directly linked to spend; Agoda VIP is not and it puts the control in the hands of the hotelier. Not surprisingly its is not a uniform product across the platform.
Ultimately Agoda VIP somewhat lacks value for me. Its not a unique product; it's not a uniform product; you're not in control of the reward and its only geared towards longer stays.

So at the end of the day, while you are offered a discount for repeat business, If the hotel doesn't offer a discount, then there is no benefit of having Agoda VIP.
In the end, Agoda is pushing hoteliers to reduce their prices while finding another way to segment frequent travellers without providing any real benefit to the end user.
---
Want more to read…