S7 Priority Platinum is one of three elite tiers that make up the S7 Priority frequent flyer program, it's currently the highest elite status tier that can be achieved – straight after Gold.
If you never heard of S7, then it's the second-largest airline out of Russia with its route map geared towards connecting Russia with its surrounding neighbours.
That being said, as S7 is part of the Oneworld Alliance, S7 Priority Platinum status is equivalent to Oneworld Emerald status. This means that at last to a degree, status holders will be offered similar benefits when travelling with other Oneworld member airlines.
Furthermore, S7 does run a mini-program in conjunction with their main Oneworld partner program which can be identified with the 'Classic' prefix. This program offers a lower barrier to entry and offers perks with the carrier, however, none of the benefits of Alliance is offered. This is unique to an aspect of the program that no other carrier offers.

S7 Priority Fundamentals
When you travel with S7, any Oneworld partner airline, its subsidiaries, or in some specific cases non-Oneworld member airlines you can earn Status Miles. It is important to highlight that Status Miles are only given on revenue tickets (paid with money) and never with award tickets (purchased with miles).
Every member starts at S7 Priority Classic which is the airline's entry-level tier. It is the most basic and is available to everyone as it does not come with any benefits except the ability to earn Status Points and Reward Currencies. Silver, Gold and Platinum on the other hand are considered Elite Status tiers and come with a varying degree of benefits.
Collecting on S7 Priority
As with everyone Oneworld member airline, there are two different types of collectable currencies that members accrue simultaneously. Each carrier offers a way to collect Status Points as well as Reward Currency
Status Miles
Status Miles is the name given to S7's Status Points currency
The number of Status Miles held determines your elite status tier. In general, the more Status Miles you accrue the higher your elite status tier.
The key differentiator between the two currencies is that Status Miles cannot be spent, traded or exchanged; their only purpose is to set your elite status tier.
Status Miles are held for a fixed time, in S7's case, a membership year runs from 1st January to 31st December of a given year (see clause 4.2). At the end of each membership year, the Status Miles will clear from your account and reset back to zero.
Bonus Miles
Bonus Miles is the name of S7's Reward Currency.
Bonus Miles are a points-based reward scheme used by the airline where you can exchange accrued currency for reward seat redemptions, flight upgrades, and other travel-based experiences. Unlike Status Miles, Bonus Miles can be earned from flight and non-flight transactions.
According to the terms and conditions (see clause 5.2.10), Miles are valid for the year the Miles were earned and then two subsequent calendar years thereafter. To prolong the validity of the miles, a member must either:
Take at least one flight on an S7 or Oneworld member airline; or
Accrue at least 5000 miles using an S7 priority credit card for goods and services.
Unique Point
Unique to S7 Priority are the 'Classic' tiers – namely Junior, Master, Expert, and Top which offer benefits with the carrier only. These include additional Miles, cashbacks on credit card purchases, free seat selection and extra checked luggage allowances on S7 flights.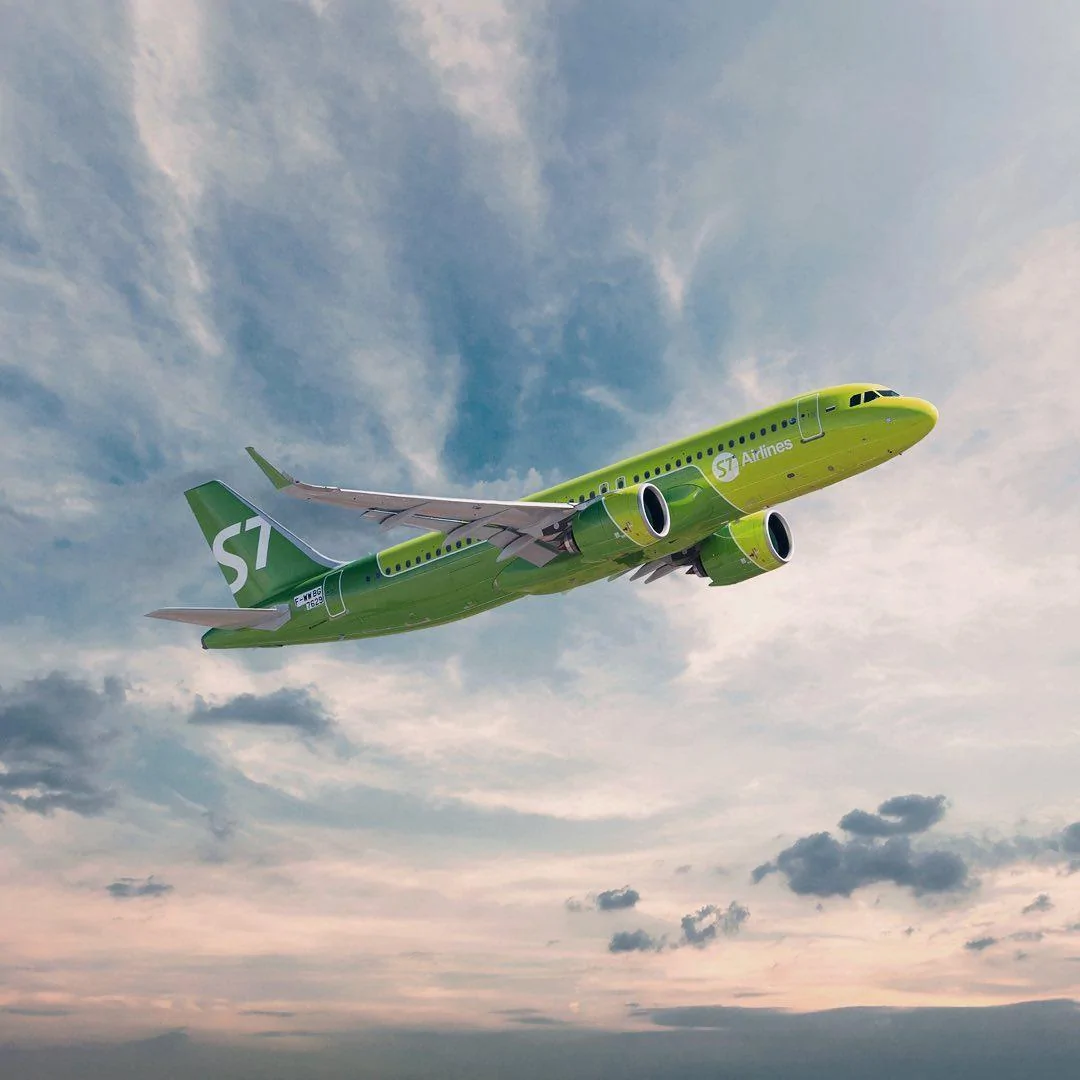 S7 Priority Program Highlights
As a reminder, Status Miles can only be earned by actually flying, not by signing up for credit card deals. There is no other use for Status Miles other than setting your elite status – they cannot be spent. As expected, moving up the ladder within S7 Priority is completely dependent on the number of Status Miles accrued within a given year.
While the general rule is that Status miles are usually earned based on the distance of the flight and the fare class that you travel in. S7 Priority works a little differently than other Oneworld members. Some differences include:
Milage Based Program – S7 Priority is a distance-based program like its counterpart Royal Air Maroc and SriLankan meaning the further you fly the more miles you receive. This contrasts with the zone-based model operated by partners like British Airways, Cathay Pacific and Qatar Airways and the revenue-based model used by American Airlines.
Same Miles On Renewal – With S7 Priority, you need the same number of miles on status renewals as you need to originally reach the status level which is comparable to airlines like Japan Airlines. However this is in contrast to carriers like Royal Jordanian or Qatar Airways who need fewer miles on renewal.
No Mid-Tier Bonus – Unlike its alliance counterpart Cathay Pacific, S7 Priority does not offer mid-tier status target perks to its members.
No Lifetime Status – Unlike American Airlines, British Airways and Finnair, S7 does not offer lifetime status to its members.
No Miles Overdraft – Unlike Iberia and SriLankan which offer a miles overdraft policy, there is no such luck with S7 and you need 100% of the miles needed to redeem awards.
12 Months + Remainder – When reaching the next elite status tier, you can enjoy the benefits of the new tier for the remaining membership year plus the following year you have qualified for. This is the same on Oneworld partners British Airways and Iberia and in direct contrast to carriers like Cathay Pacific's Marco Polo and SriLankan's FlySmiLes program which resets the moment you reach the next tier.
Soft Landing – S7 Priority has a soft landing policy (Clause 4.6) – If you do not reach the required Status Miles required to re-qualify in the following year you will 'soft-land' into the tier below each year you do not qualify for elite status rather than drop to the very bottom and have to start again.
Convert Award Miles to Status Miles – Like Finnair Plus, S7 Priority allows you to convert Bonus Miles to Status Miles at a cost and if you meet the threshold for doing so.
Benefits of S7 Priority Platinum
There are multiple Benefits to S7 Priority Platinum including:
Extra Award Miles – When travelling on eligible flights on S7 you will receive and additional 75% Bonus Award Miles irrespective of class of travel.
Priority Check-in – Platinum members have access to Business and First class check-in desks when flying internationally or domestically on either S7 or any other Oneworld member airline irrespective of class of travel.
Advance Seat Selection – Select your choice of seat for you and two travel companions free of charge (when they are on the same reservation). Selections can be made no later than 40 minutes before flight departure.
Complementary 'Extra Space' Seat Selection – When you and two travellers are in economy (and on the same ticket), you can choose premium comfort seats at no additional charge.
Fast Track – At airports that have the service, you can make use of the airports fast track lane.
Extra Luggage Allowance –

With Platinum status you are entitled to an extra 32kg on top of your standard allowance when on flights marked and operated by S7.
On any Oneworld member airline you are entitled to an additional 20Kg.

One off 30% Cashback on purchases – One off 30% cashback on your first purchase on S7 with an S7-Tinkoff credit card – arguably only useful if you are based in Russia.
S7 Priority Platinum Redemptions
Redemptions are one of the more tangible perks of being a member of a frequent flyer program, in the case of S7 Priority, you get:
2 Complementary upgrade vouchers – Twice a year, you can upgrade from economy to business class free of charge you and two other travel companions. This has to be used within your membership year and cannot be carried over.
Lounge Access
S7 Priority Platinum members get First & Business class lounge access across the Oneworld network when travelling on S7, or any other Oneworld partner airline, for themselves and a companion regardless of class of travel.
As S7 doesn't operate a First Class service, this is limited to Business Class with the carrier when on their network.
When travelling within North America or Australia, American Airlines and Qantas respectively do not let frequent flyer status holders access their International lounges on domestic-only flights. However, a quirk is that this rule does not apply to members holding Oneworld elite status with airlines other than American Airlines or Qantas on domestic routes.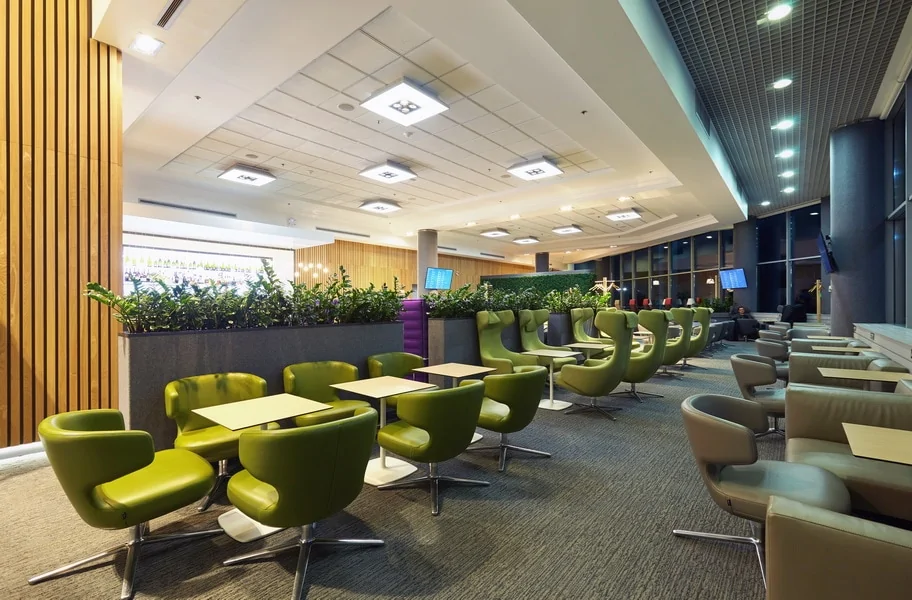 Routes to Earn S7 Priority Platinum Status
With Miles
The only way to reach S7 Priority Platinum is to fly with S7, a Oneworld partner airline, its subsidiaries, or in some specific cases a non-Oneworld member airline and accrue Elite Points.
To achieve S7 Priority Platinum status with miles you will need to accumulate 75,000 Status Miles with S7 or Oneworld member flights.
To requalify S7 Priority Platinum status you will need another 75,000 Status miles with any Oneworld Member Airline.
With Sectors
Alternatively, another way to reach S7 Priority Platinum is to fly a lot. S7 offers a route to Platinum status for those who travel exceptionally frequently with the airline.
To achieve S7 Priority Platinum status with flight sectors alone you will need to take 75 flights on S7 or a Oneworld member airline.
To requalify S7 Priority Platinum status you will need another 75 flight sectors miles with any Oneworld Member Airline.
S7 Priority Paid Status Extension
If you are 70% of the way to requalifying or qualifying for a higher tier (should you ever drop back down), you can purchase the remaining status miles with cash or Bonus miles.
The cost for 1 flight segment or 1000 status miles is either 3000 rubles or 7200 Bonus Miles

Calculating The Number Of Status Miles Earned
S7 calculates the Status Miles accrued based on the distance (in miles) from the departure and arrival destination and assigns a percentage multiplier based on the class of travel. However, the class multiplier changes slightly when travelling with Oneworld Alliance members meaning the total Status Miles earned is dependent on 3 factors: the route, the carrier you have flown with, and the class of travel.
There are some specific exceptions to the rules which are worth considering, for example:
S7 does not differentiate American Airlines 2 class and 3 class domestic flights opting to have both classes accrue the same rate – a massive negative for first-class fliers earning on S7. So long as the fare class is in A, F or P then you will be given the same redemption.
Select Oneworld partner flights are ineligible for award
Discount economy Cathay Pacific codeshare flights with S7 do not earn award
Japan Airlines domestic and international offerings are calculated on different award charts.
Flights on Emirates earns Status Miles with S7 Priority
The full partner redemption chart can be found here
Collecting Miles After Your Flight
You can collect Miles and Status Miles on S7 flights prior to joining S7 Priority so long as you put in a request no later than 6 months after the flight was taken (Clause 5.2.1).
What's more, if you forget to collect your miles when you fly, you may still do so after your date of departure within:
12 months from the date of the flight if it was operated by S7;
6 months from the date of the flight if it was operated by a Partner Airline;
3 months from the date of the flight if it was operated by a non-Partner Airline.
Finding Out How Many Miles You Will Earn
The simplest and best tool for finding out how many Status Miles you'll earn on any flight is to use S7 Miles Calculator – however, this tool has been broken for the better part of 2 years.