Iberia Plus Platinum is one of four elite tiers that make up Iberia's frequent flyer membership program with Platinum being the highest elite status tier that can be achieved – after Gold status.
As Iberia is part of the Oneworld Alliance, Platinum status is equivalent to Oneworld Emerald, meaning (at least to a degree) it will offer similar benefits when travelling with other Oneworld member airlines.
A member of the Oneworld Alliance since 1999, Iberia is Spain's flagship airline. The leading carrier between Europe and Latin America, its Madrid hub serves around 135 destinations in 47 countries throughout Europe, Africa, Asia, the Middle East, and the Americas.
Iberia's relationship with Oneworld is not only closely linked with the alliance but also with British Airways. After British Airways and Iberia merged, Avios became the default currency for Iberia. Although there are some similarities between Executive Club and Iberia Plus, they operate separately.
Oneworld & Iberia Plus
As with everyone Oneworld member airline, there are two different types of collectible currencies that members accrue simultaneously. Status Points (SP) and Reward Currency (RC) which can be exchanged for airline benefits and rewards.
Elite Points is the name of Iberia's Status Points System.
The number of Elite Points held determines your elite status tier. In general, the more Elite Points you accrue the higher your elite status tier. Additionally, Elite points cannot be spent, traded or exchanged; their only purpose is to set your elite status tier.
Elite Points are held for a fixed time, in Iberia's case, a membership year runs from April 1 to March 31 and at the end of each membership year, the Elite Points will clear from your account and reset back to zero.
Avios is the name of the Reward Currency used by Iberia. It's a points-based reward scheme used by the airline where you can exchange accrued Miles for reward seat redemptions, flight upgrades, and other travel-based experiences. Unlike Tier Miles, Avios Miles can be earned from the flight and non-flight transactions.
As Iberia is part of IAG, Avios can be collected and spent on Oneworld Member Airline British Airways, and also non-Oneworld Member carriers including Vueling, LEVEL, and Aer Lingus.
As per Iberia FAQ's (and the same goes for British Airways), Avios in a member's account shall remain indefinitely so long as there has been at least Avios earned or spent in the preceding 36 months. Issuing or receiving Avios transferred to you is not considered to be an activity. If there is no activity the entire Avios balance will be forfeited.
As per the Iberia Plus Terms & Conditions – If you forget to collect your miles when you fly, you may still do so for up to 6 months from date of departure. On new enrolments, members can claim miles up to three months of past travel.
How To Collect Elite Points
When you travel with Iberia, any Oneworld partner airline, its subsidiaries, or in some specific cases non-Oneworld member airlines you will earn Elite Points. It is important to highlight that Elite Points are only given on revenue tickets (paid with money) and never with award tickets (purchased with miles).
Every member starts at Iberia Plus Clasica which is the airline's entry-level tier. It is the most basic and is available to everyone as it does not come with any benefits except the ability to earn Status Points and Reward Currencies. Silver, Gold and Platinum status on the other hand are earned and come with a varying degree of benefits.
Unique to Iberia Plus is Iberia Singular – its invitation only card – not too dissimilar to British Airways Executive Club Premier or American Airlines Concierge Key
Additionally, Iberia Plus also has lifetime tiers called Iberia Plus Infinita and Infinita Prime which are earned after flying with the carrier for a significant period of time.
As a reminder, Elite Points can only be earnt by actually flying, not by signing up to credit card deals. There is no other use for Elite Points other than setting your elite status – they cannot be spent in any way. As you can expect, moving up the ladder within Iberia Plus is completely dependent on the number of Tier Miles accrued within a given year, and like Avios, expire after a set time – in this case, Elite Points expire on March 31st every year..
As Iberia uses a Zone Based system. The general rule is that Elite Points are usually earned based on the distance of the flight and the fare class that you travel in.
The Iberia Plus program works a little differently than to other Oneworld members. Some differences include:
Benefits Of Iberia Plus Platinum
There are multiple Benefits to Iberia Plus Platinum including:
Note there are some specifics to each benefit that do not apply when specifically travelling on an Iberia ticket with LEVEL where the flight number begins with IB26XX.
Redemptions & Upgrades
Gold Card
If you earn 12,500 Elite Points in one Iberia Plus year (from 1 April to 31 March of the following year), you will be able to give an Iberia Plus Gold card to anyone you want. The Gold Card will be valid for one year and non-transferable until it expires, at which time the beneficiary will obtain the card level earned by the accumulated Elite Points or flights.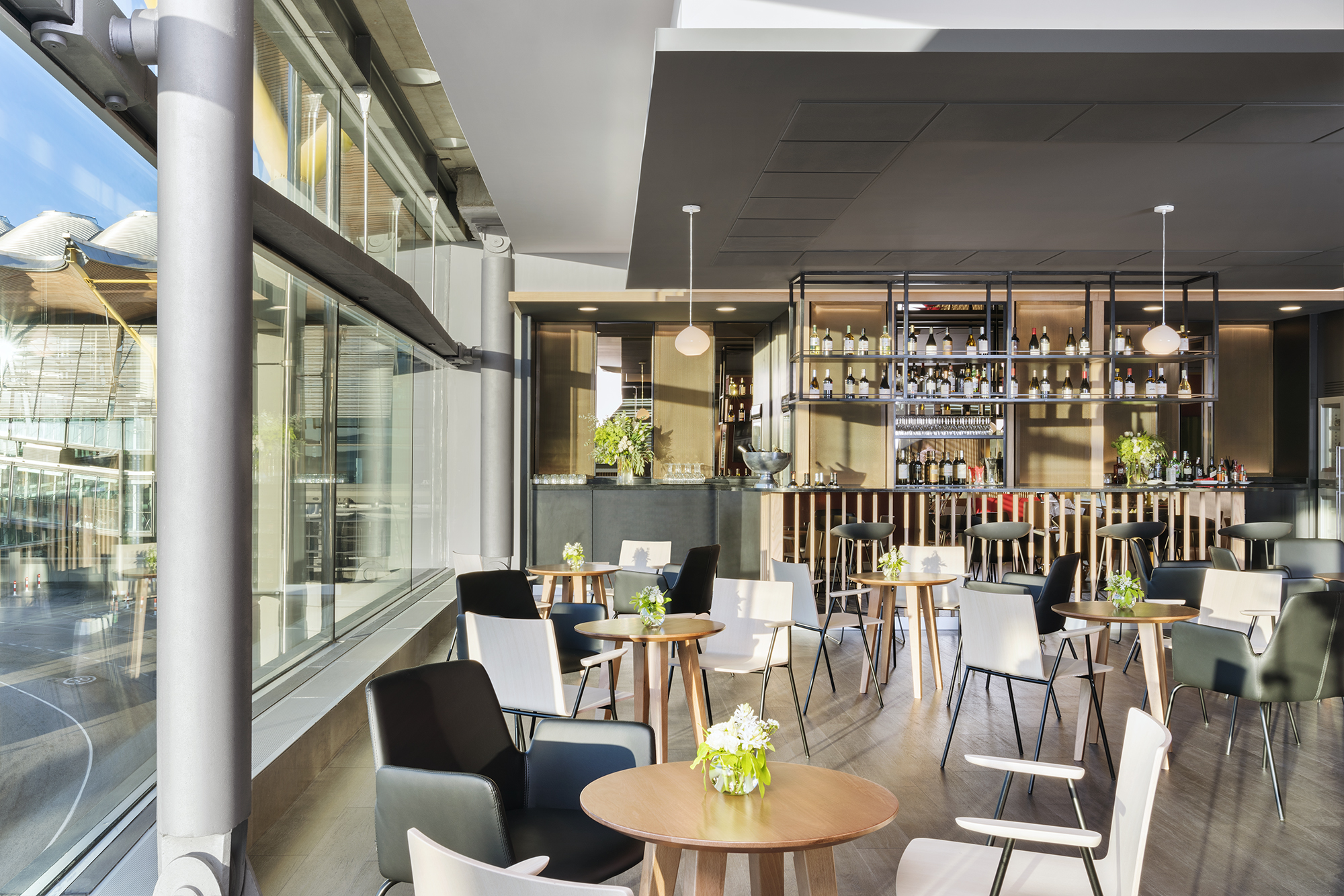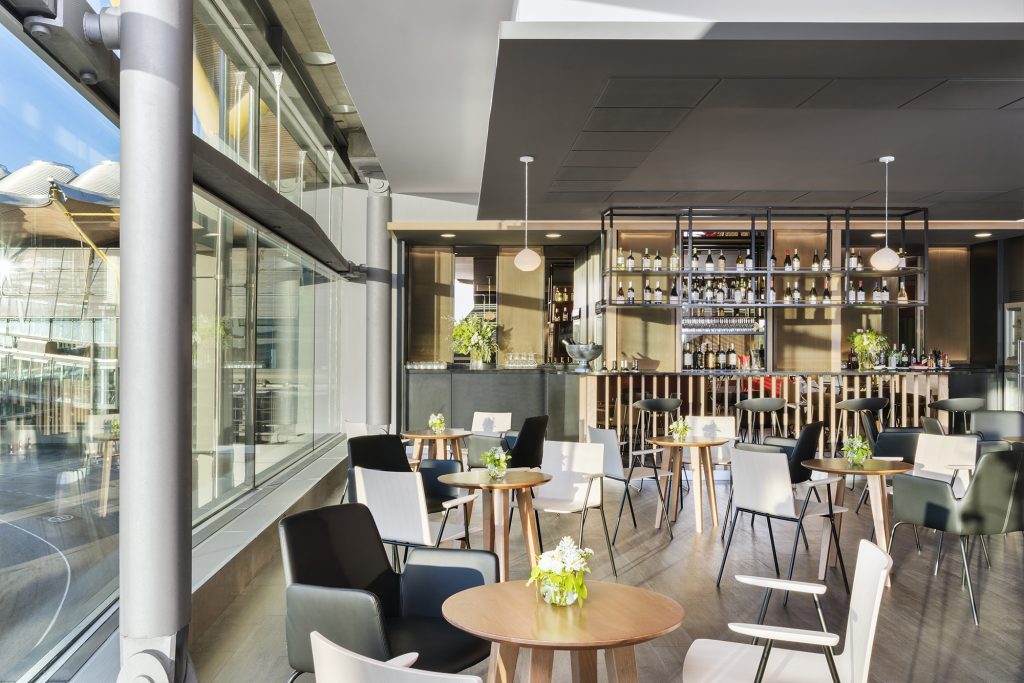 Limousine Service
Your Iberia Plus Platinum Card lets you enjoy a limousine service for transfers between the airport and the cities of Barcelona, Madrid, Santiago de Chile, Buenos Aires, Mexico City and Sao Paulo. The catch is that you must be travelling with a full Business Class fare on intercontinental flights operated by Iberia – this includes Avios redemption trips.
Note codeshare flights with codes IB7XXX and IB4XXX not included.
Miles Overdraft
Like Sri Lankan, you have the ability to have an Avios overdraft. Platinum members who fall short by no more than 22,500 Avios for a seat upgrade or flight purchases can reach into a credit without having to worry about the balance of your personal account.
Lounge Access
Iberia Plus Platinum members get First & Business class lounge access for themselves and a companion at lounges in Madrid regardless of class of travel.
You will also have free access along with a guest to the VIP Lounges offered by Iberia when travelling on flights operated and marketed by Vueling (Madrid, Barcelona, Frankfurt and Paris-Orly airports).
Iberia Plus Platinum customer, you have access to the American Airlines and British Airways Arrival Lounges at London Heathrow when flying with them on flights from the United States, Mexico and Puerto Rico.
Routes To Earn Iberia Plus Platinum
The only way to reach Iberia Plus Platinum is to fly with Iberia, a Oneworld partner airline, its subsidiaries, or in some specific cases a non-Oneworld member airline and accrue Elite Points.
To achieve Iberia Plus Platinum status with miles you will need either:
accrue 6,250 Elite Points in one year; or
accrue 12,500 Elite Points in two years
To renew you will need to accrue at a minimum 6,250 in a year to maintain status.
Calculating The Number Of Elite Points Earned
Iberia calculates the Elite Points accrued on the carrier on zonal system calculated from Spain to and from the arrival or departure region. There are no percentage multipliers, rather each region has a fixed value that needs to be referred to to calculate the Elite Points – which can be found here.
However, flights on Oneworld member airlines are calculated on a miles-based system grouped into set brackets and is dependant on the class of travel.
In short, Elite Miles are affected by the route, the carrier you have flown with, and the class of travel.
There are some specific points worth noting when reviewing the fare rules which are worth considering, for example:
Iberia does not specifically differentiate American Airlines 2 class and 3 class domestic flights so long as the ticket is credited as First class then you will earn at a first class rate.
Additionally, the carrier does not differentiate the earnings chart for Japan Airlines domestic and international offerings as many other carriers do.
All are credited equally and flying with one carrier will earn the same rate as another – Which is not the case with Srilankan
Members may submit a retroactive claim within 6 months of the date of the booking provided that you have the ticket and boarding pass. However, any transactions made more than 6 months prior to the your enrolment date in the program are not eligible.
The simplest and best tool for finding out how many Tier Miles you'll earn on any flight is to use Iberia Plus Elite Points Calculator.