American Airlines is introducing new amenity kits for premium cabin passengers on international and transcontinental flights. Wrapped in sustainable packaging, the amenity kits are designed to "be repurposed post-flight to collect keepsakes or organise essentials for future journeys".
Release Date: May 2021.
Designed By: Detroit-based luxury brand Shinola, known for creating world-class watches and leather goods.
What's Included?
The kits will include lip balms and lotions by New York-based fragrance company DS and Durga in addition it will also include items such as socks, dental kits, mouthwash, earplugs, sleep masks, tissues and pens.
The amenity kits themselves have been created by Shinola, a Detroit-based luxury design brand known for watches and leather goods
Some of the products in the amenity kits are from D.S. & Durga, a New-York based perfume company — the amenity kits include the Rose Atlantic and Radio Bombay aromas in lip balms and lotions
Which Routes Can They Be Found On?
The amenity kits will initially be rolled out to passengers in Flagship First, Flagship Business, and premium economy classes and on flights operating between the US and London.
From there (and as the economy picks up) They will be rolled out across other long-haul international and transcontinental flights throughout the summer.
What do the Kits Look Like?
Naturally the kits vary depending on class of travel.
Flagship First Amenity Kit
American's new Flagship First amenity kit will be available exclusively in international first class. At the time of writing, to snag a First Class kit you need to be at the pointy end on one of the Boeing 777-300ER's flying to London.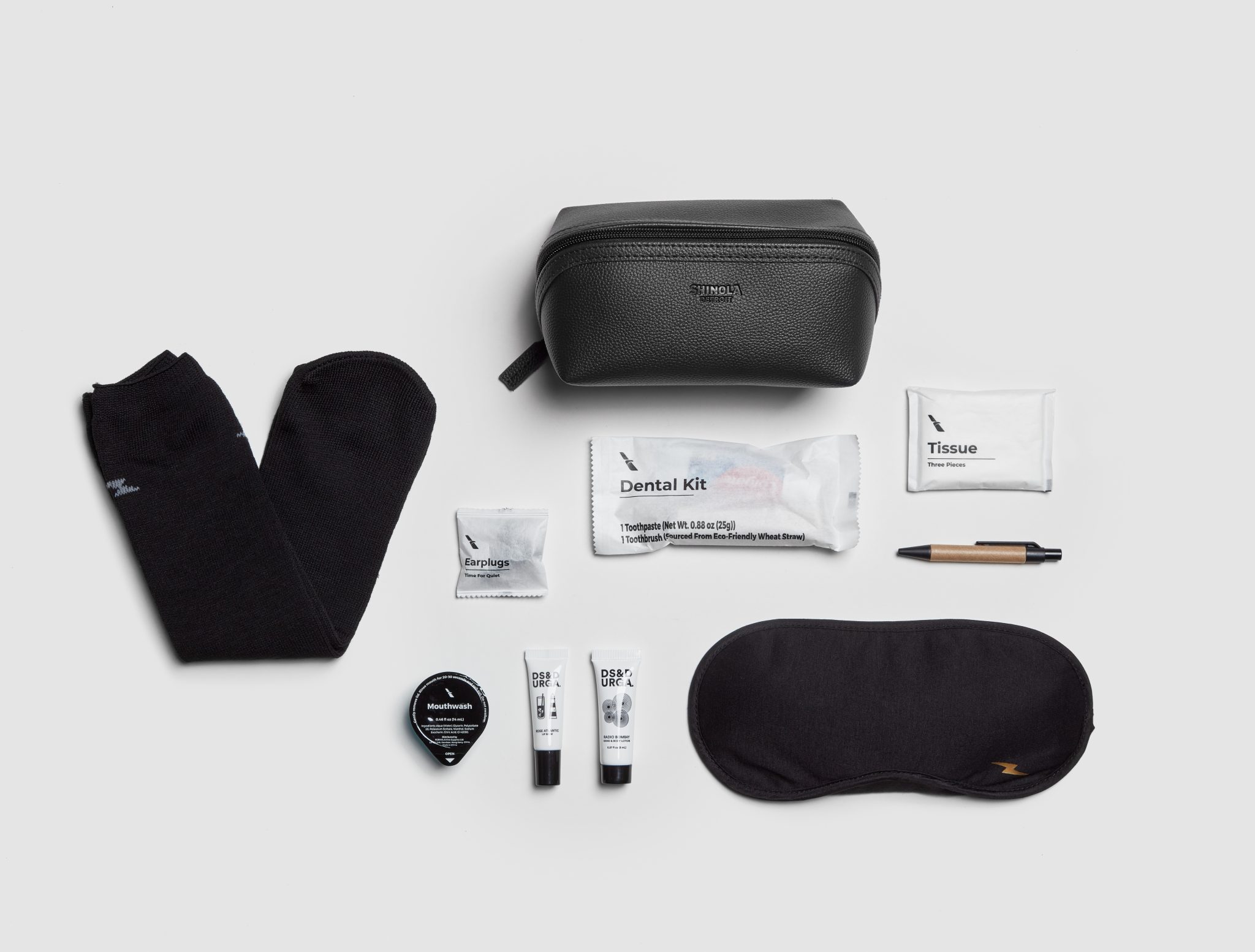 Flagship Business Amenity Kit
To get one of these you need to be on a long haul business class flight or be in first class on a 3 cabin transcontinental flight.
The kits are meant to pay homage to Shinola's wristlet wallet. With a combination of canvas and faux-leather, the airline aims to switch it up by alternating between olive and dark navy colourways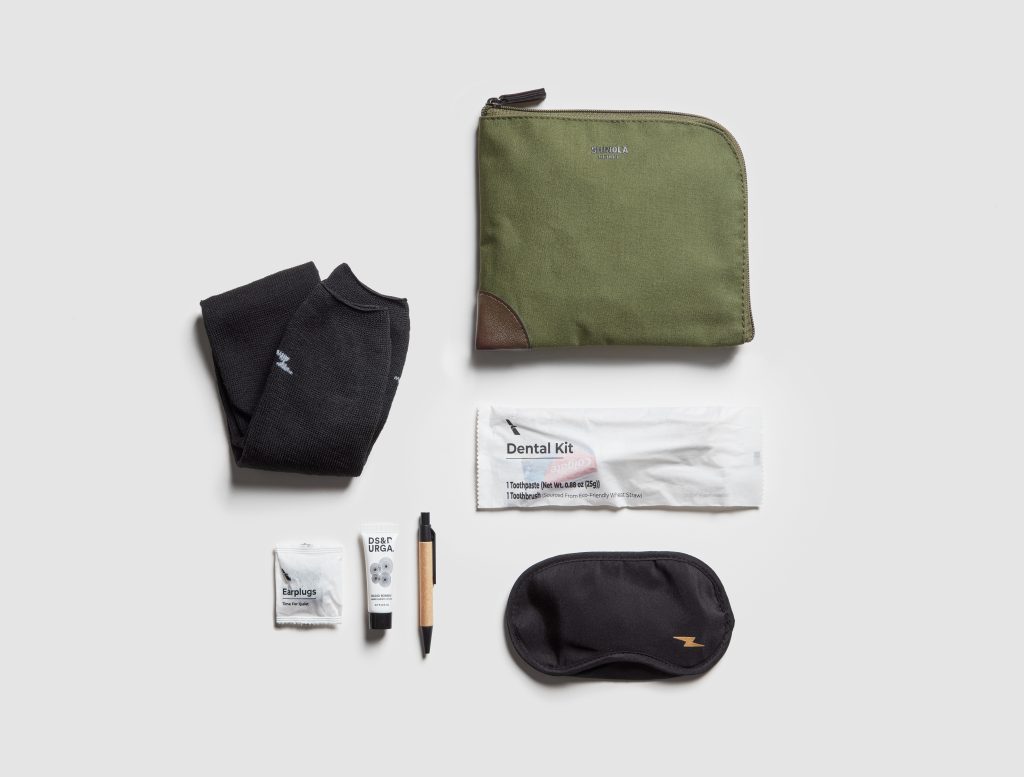 Premium Economy Amenity Kit
These are the easiest to attain and are very similar to the British Airways Premium Economy amenity kits – except they are in black. To get these though you simply need to travel in premium economy on an international long haul flight or in Business class in a 3 cabin transcontinental flight.
The bags themselves are a bit smaller than the ones in Flagship Business, but they otherwise contain the exact same items.
Conclusion
The kits themselves are more evolution than revolution with the key highlight being the opportunities to reuse the kits afterwards.
The good news is that they have a pen which not all kits seem to have these days but in the age of covid where is the hand sanitiser and disinfectants.