After 10 years of operating the Boeing 787 Dreamliner, ANA has begun introducing its revamped seats on Boeing 787-9 aircraft for service on domestic routes.
In short, the newly designed B787-9 aircraft with 375 seats will be introduced on December 9, 2021.
ANA operates a two-class service onboard these domestic widebodies, with Premium Class, serving as the upfront option equivalent to international premium economy or US domestic first-class recliners. Just not European Business.
On the newly outfitted planes, ANA is installing 28 Premium Class seats (10 more than previously) upfront with 347 economy class seats behind for a total of 375 passengers. The carrier says Premium class seats "have been well received on the Boeing 777-200 aircraft after their introduction in fall 2019" says the airline.
However, that's a drop of 25 total seats from its previous configuration, which offered 18 seats in a 2-2-2 layout upfront and 377 economy seats in the now-standard 777 layout of 3-3-3 in economy.
What's New In Premium Class?
With 28 seats mainly arranged in a 2-2-2 layout, ANA claims they will be "the highest quality Premium Class seats available on Japanese domestic flights", adding the seats were inspired by the first-class seating on ANA international flights.
In fact, they were originally introduced on ANA's Boeing 777-200 fleet in autumn 2019 and are modified Z600 Safran Seats.
The seats feature a 15.6-inch flat-screen personal monitor, large dividers between seats for increased privacy, electric seat control, PC power and USB port sockets, and a large swivelling tray table.
The colour, materials and finish chosen are meant to instil a calm and professional feel with a mix of browns and greys. Some light application of a wood finish in the end caps and surfaces in the divider between the seats, which also features a marbled stone effect vertical separator.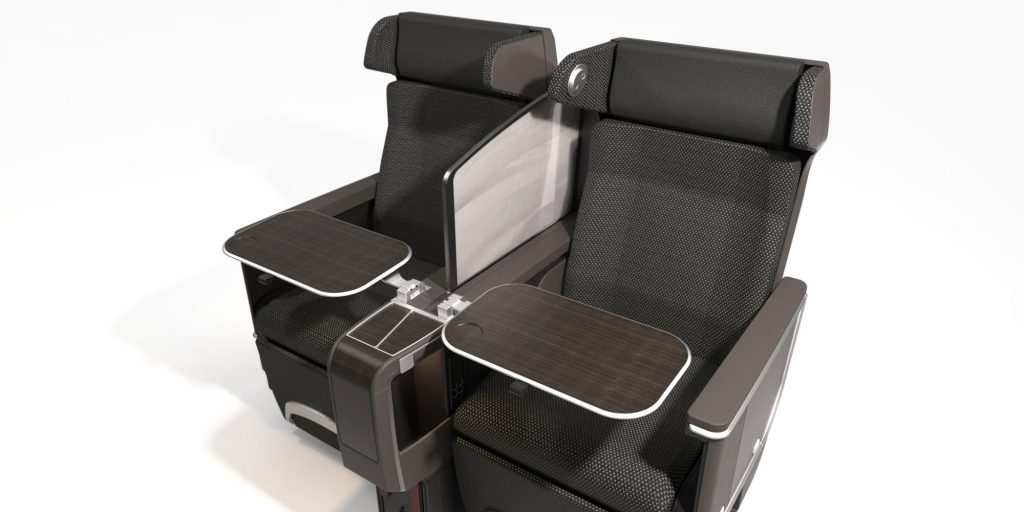 What's New In Economy?
In economy class seats, the refreshed 787-9 aircraft will feature the same seats offered on ANA's domestic Boeing 777-200 aircraft. Each seat, manufactured and designed by Toyota Boshoku and ANA's has a unique fabric pattern, allowing passengers to experience new in-flight spaces each time they board.
They're in a very on-brand deep blue fabric moquette, with a variety of mix-and-match patterns that are varied between seatback and seat pan in a manner that will go some way to breaking up the long rows of all-economy seating down the back of the 787-9.
The seat's backrest supports the pelvis to help passengers maintain a relaxed posture while the seat shape is suited to all body types. Each seat features a 13.3-inch thin personal screen, PC power supply and USB ports, and a "clover-shaped" cup holder.
Summary
While it is a welcome refresh, this means that all ANA domestic widebody aircraft — whether Boeing 777-200, 787-8 or now 787-9 — will have the same number of seats in the premium cabin.
This is likely to bring operational flexibility benefits to the airline, which can now vary its fleet depending on the number of economy class seats it needs: 284 on the 787-8, 347 on the 787-9 or 364 on the 777-200.