Launched in 2011, Club 49 offers Alaskan residents special perks, including free checked baggage, last-minute travel discounts and exclusive emails featuring weekly fare sales on Alaska Airlines.
As a corporate "Thank You" by the carrier to the state that gave it its name, the program helps 735,000-plus residents save money and is arguably one of, if not, the largest programme aimed at residences to date. The only other programmes that come to mind are the Spanish island resident discounts with Vueling and with Iberia.
How To Join Club 49
The entry requirements are surprisingly simple, you must
be a resident of Alaska or military personnel permanently stationed in Alaska. Residency is validated by using Alaska state public records and requires customer's consent for validation.
Must have an active Mileage Plan account and My account profile.
Eligibility is revalidated annually on the anniversary date of original enrollment.
If you would like to join Club 49 you can click here.
Joining online is possible for persons aged 14 and above, if you are registering a child 13 and below they will need to be done so via a phone call.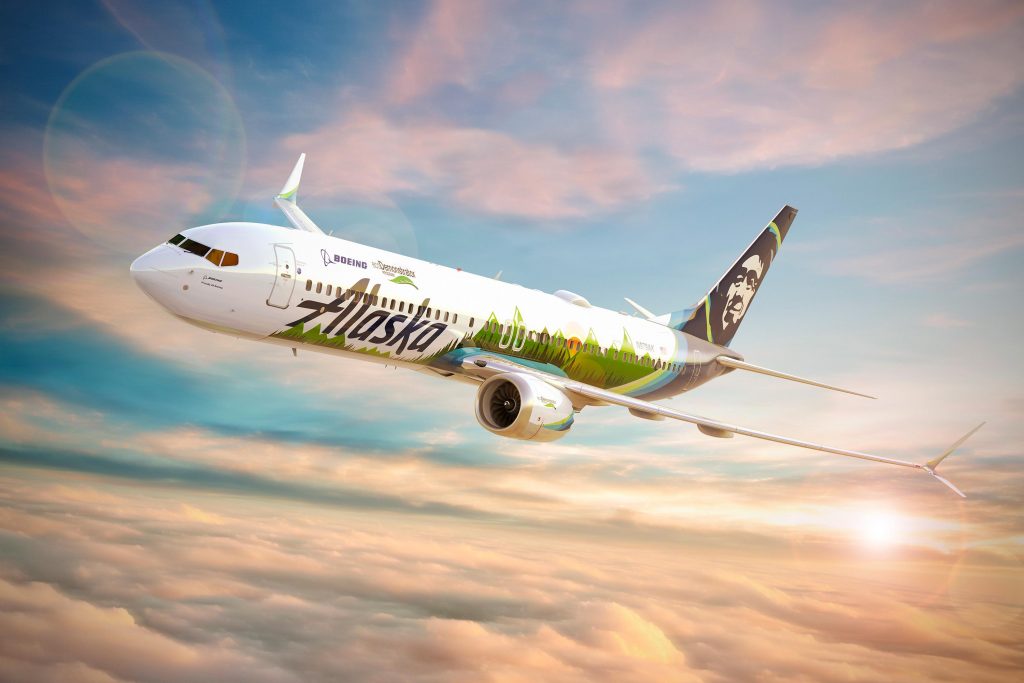 Benefits of Club 49
By Joining Club 49, you will be in line to receive the following benefits:
Two free checked bags on select routes
Travel discounts
Shipping discounts
It is important to remember that these discounts only apply to when you fly with Alaska Airlines and have no impact on connecting, codeshare or partner airlines, especially now that the carrier has joined the Oneworld Alliance.
Two Complementary Checked Bags
One of the main perks of having a Club 49 account is the additional checked bags.
Club 49 members (with their accounts linked to the reservation) and passengers on the same PNR can check two bags for free when travelling to or from Alaska on Alaska Airlines. Without a Club 49 account, your first checked bag would cost $30 and your second checked bag will cost $40 – so there are real savings to be had here.
What's interesting is that the two-bag benefit is unachievable any other way, you cannot get this perk via a credit card sign up or with status.
This will apply to all passengers on the same itinerary (up to seven passengers). However, the benefit does not extend to all travellers in a group reservation.
The flight has to be marketed as Alaska Airlines but can be operated Horizon Air, PenAir (between Anchorage and Dutch Harbor), and SkyWest Airlines (Flight Series 3440–3499).
the free-checked-baggage benefit is available when checking in with Alaska Airlines and connecting to another carrier for domestic travel.
The key is that one of the city pairs (ie the departure or arrival city) must be in Alaska. This will dash all hopes in using the discount in conjunction with Flight Pass, for instance.
30% Travel Now Discount
Club 49 members get two Travel Now vouchers per year which enables them to receive a 30% off discount off a one-way full fare economy (Y Fare Class) ticket.
As the discount is geared towards immediate travel requirements – ie emergencies, last-minute plans and the like – Travel must include one Alaskan city and take place within four days of ticket purchase.
It is important to remember that full fare tickets are some of the most expensive tickets an airline sells due to the non-restrictive / fully refundable nature of the fare. It's common to hear restrictive business class tickets coming in way cheaper than a full fare economy ticket.
That said, only one discount may be used per reservation. If more than one Club 49 member is travelling, a separate reservation must be made for each discount used.
20% on tickets to Juneau
If you are capital bound for the legislative season you can get a code (sent via email) to make the trips easier on the wallet.
The discount is valid for a one-way or roundtrip flight between Juneau and Alaska Airlines cities in Alaska, excluding Prudhoe Bay (SCC) and blackout dates apply.
Freight for less
Freight for less is the latest perk to be added to the programme, being added back in 2017.
The perk enables members to save up to 90 per cent when shipping cargo intra-state.
Club 49 members can book up to 100 pounds of freight through Alaska Air Cargo for a flat rate of $10. Individual shipments dropped off at Alaska Air Cargo within 24 hours of arrival or departure are eligible for the deeply discounted rate.
Additionally, the airline is adding an everyday cargo benefit, where members can ship up to 100 pounds of cargo to 17 Alaska communities for a flat rate of $49 (plus tax).
Weekly Deals
Weekly deals aren't anything special per se, it's clearly used to repackage stock the airline cant sell, but being a member enables you to get something for nothing so it's not all bad.
The Deals page outline what is available at the time and are updated every Tuesday.
Summary
In conclusion, the program is an interesting one for Alaskan residents, and in my view is one that is a positive step for building brand loyalty in the remoter parts of the state.