When it comes to air travel, the devil is in the details. The Quiet Zone offered by Air Asia X promises a peaceful journey, but how does it stack up in reality?
Quiet Zone vs Standard Seats: The Subtle Differences
The Quiet Zone, situated between rows 7-14, is an exclusive area for passengers aged 10 and above (there are other airlines that offer a child-free zone). It offers slightly more legroom and a quieter environment. You'll also be among the first to disembark and receive your meal.
Standard seats, on the other hand, are available throughout the plane, have no age restrictions, and offer standard legroom. Meals are served after the Quiet Zone, and you'll disembark later. The key takeaway? The two options are quite similar, which sets the stage for our reviews.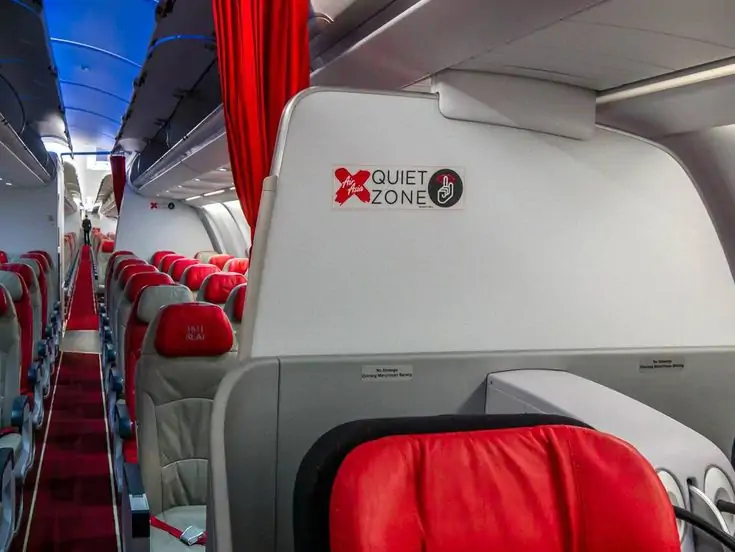 The Quiet Zone: A Mixed Bag
According to The AU Review, the Quiet Zone from Air Asia X can be uncomfortable for taller passengers and the service quality can be hit or miss. While the quiet environment was appreciated, the reviewer wouldn't opt for it again, especially since the total cost was comparable to flying with ANA or Malaysia Airlines.
The Australian Frequent Flyer had a more positive experience. The reviewer found the Quiet Zone worth the extra cost, especially for daytime flights. The Quiet Zone was almost empty, making the flight more comfortable. The reviewer would use AirAsia X again for daytime flights if they were considerably cheaper than the alternatives.
Both reviews agree that the Quiet Zone doesn't offer any special perks during the boarding process. You'll board the plane just like any other passenger. AirAsia X doesn't provide lounges for premium passengers, so there's no pre-boarding experience to speak of. However, you do get the perk of being among the first to disembark.
The Final Take
The Quiet Zone is not a one-size-fits-all solution. Its perks are subtle and may not justify the additional cost for every traveler. Reviews are mixed, and your experience may depend on various factors like flight duration and personal preferences.